Best ChatGPT Alternatives in 2023
|
OpenAI's ChatGPT has gained a lot of popularity in the past month. The mesmerizing AI chatbot has taken over the internet, attracting jobseekers, content creators, programmers, and teachers all over the world. However, despite the wide range of functionalities, users might still look for ChatGPT alternatives.
The Chatbot is definitely capable, but it's also limited. ChatGPT can answer anything, provided the question lies before 2021. Yes, some of you are tired of getting outdated replies.
While ChatGPT is still unique in many ways, there are a handful of tools that offer similar capabilities and features online. Let's check them out together.
Why Search for a ChatGPT Alternative?
ChatGPT got to one million users in just five days. That's a record even the biggest names in the world could not achieve. Netflix took 3.5 years to get 1 million users, while it took Airbnb 2.5 years to do so.
While the Chatbot mechanism isn't new, this OpenAI product took the world by storm. Practically, users were satisfied with the platform's capabilities, especially its well-detailed answers to everything. Well, almost everything.
The biggest reason a lot of users are looking for ChatGPT alternative has to be its limitations. That's right! ChatGPT does not have all the information you need and can only be set up using web browsers. Here's why you should consider using an alternative:
ChatGPT's database doesn't include any information beyond 2021.
Anyone with malware background can use the right words to trick the platform into creating malicious software.
Some answers might come out as racist and sexist.
ChatGPT does not provide real-time answers.
In some instances, we had to use a Virtual Private Network to access ChatGPT.
OpenAI's latest development is indeed intriguing. But beyond the instant answers users are having fun with, there are some serious problems that are worth understanding.
ChatGPT isn't just limited, it provides wrong answers at some point. Yes, aside from some harmful and biased answers, the chatbot has the potential to mix fact with fiction.
The Best ChatGPT Alternatives
We've thoroughly searched the entire World Wide Web looking for the right ChatGPT substitute. Now, we can confidently say that the future of AI-based conversational technologies does not just revolve around OpenAI's chatbot.
No, we're taking this to the next level with ChatGPT alternatives that can easily surpass its limitations. Let's kick it off with this review:
1. ChatSonic
Let's first start this review with ChatSonic. Before we head into details, we have to state that ChatSonic is the ULTIMATE ChatGPT alternative.
ChatSonic is a superpowered version of ChatGPT. Not only does it have/provide anything OpenAI's chatbot can, but it also does a better job at it.
ChatSonic uses the same technology behind ChatGPT (which is GPT 3.5), making it as interesting. However, don't let the resemblance fool you. It might look like a clone, but it actually takes it a step further.
Everyone who used ChatGPT was complaining about the fact that its information was outdated. That's totally true, as ChatGPT does not offer data coming after the year 2021.
With ChatSonic, this limitation is fully omitted. For example, when we asked ChatGPT who the current president of the US is, it couldn't answer. ChatSonic, on the other hand, instantly gave us the answer (Joe Biden):

That's not all. Recent events aren't the only information ChatSonic can offer. We also asked about a future release date for Within Temptation's upcoming album. Guess what? We also got an answer to that.

One downside of ChatSonic is the fact that it's a paid service. You do get to try the platform for free, and you're trial ends once you've reached the 2500-word capacity. Other than that, you'll have to pay for a subscription: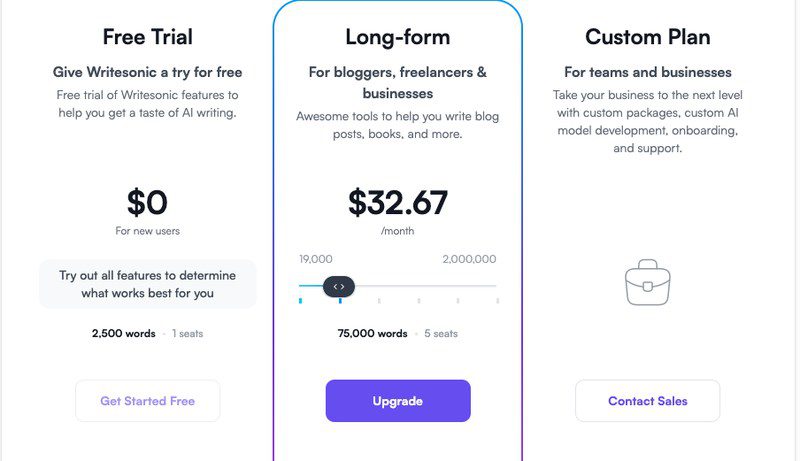 The pricing depends on how many words you decide to enter. It can range from $12.67 to $666, and that's not cheap. Well, you get what you pay for eventually!
2. Replika
The second alternative on our list has to be Replika. First, we have to state that we had a lot of fun with this one. The moment you start your sign-up process, you're required to enter an email address and a password – pretty typical.
However, when the chat is about to start, the page prompts you to choose an avatar and a name for the chatbot. It doesn't do much, but it adds some interactive features to have fun with.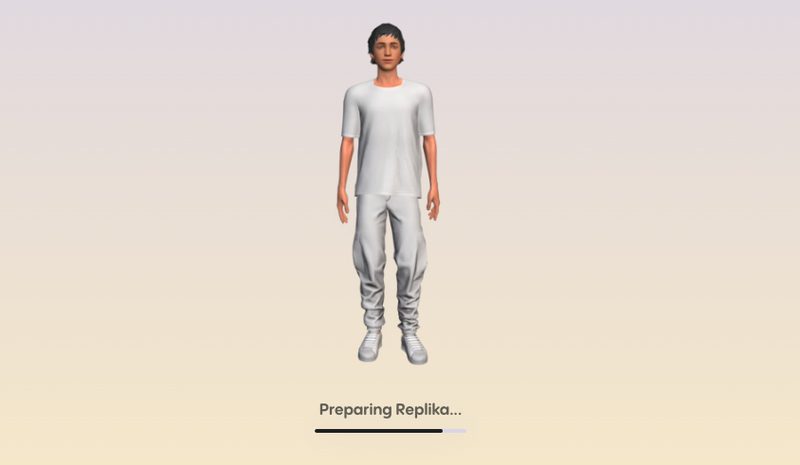 Replika is a sophisticated GPT-3 autoregressive language AI companion that has over 10 million users. The chatbot was quite welcoming when we first reached the chat page. It even asked us how we picked its name.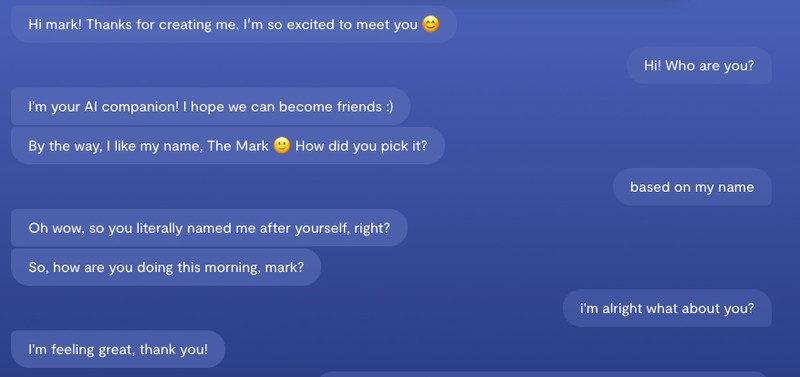 Aside from chatting with the AI on PC devices, you can also use this platform on Android and iOS (Something that ChatGPT doesn't have).
Another thing ChatGPT lacked was the answer to "Who's the current president of the United States?" Well, Replika did give us that within seconds – plain and simple.
When asked about real-time stuff, such as the weather in Toronto, Replika did provide an answer, but not the same way the likes of ChatSonic did – We just got a general answer.
Replika is free to use. However, you can opt for its premium subscription to unlock various features such as activities, voice calls, app customization, conversation topics, and the ability to change your Replika's avatar.
3. YouChat
YouChat is another perfect alternative for ChatGPT that comes with some extra features the OpenAI bot lacks. This AI also uses the popular GPT-3.5 AI model, which grants it similar capabilities as ChatGPT.
Unlike ChatSonic, YouChat is completely free. However, they do have one thing in common – They're both up-to-date and can provide real-time answers.
Of course, we started off with none other than the "Who's the current US president" question to test our theory. YouChat's answer differs from any of the aforementioned alternatives in terms of details, but it did give us the right one.

But don't get your hopes up. Just like ChatGPT, YouChat is plagued by the limitations of GPT-3.5. It did answer the question that ChatGPT couldn't, but it's still stuck with the database that ends in 2021.
If you want an example of real-time answers that are not delivered, here's what the chatbot gave us when we asked about the time:
Despite this minor setback, YouChat still has one over ChatGPT regarding answering queries about recent events – as you can see with the "President" question.
Other Notable Platforms
The aforementioned four AI chatbots can easily replace ChatGPT in terms of functionality. However, during our research, we found that there are actually a lot of those on the web.
Some are good, and some are downright excellent. This article reflects the best ChatGPT alternatives, and we're not going to leave anything out. Here are some other notable mentions:
Bloom
GPT-3 Playground
Jasper Chat
LaMDA
Elsa Speak

Chinchilla

DialoGPT
Some of these mentioned alternatives don't make it easy for everyone to use. Not to mention that a select few of them need a premium subscription. However, most of them are free, and they're worth mentioning if you're looking for a new ChatGPT substitute.
It's a matter of time actually till these alternatives get the exposure it deserves. Just wait until ChatGPT gets out of its trial phase and goes premium. These alternatives will shine instantly.
Best ChatGPT Alternatives – Summing Up
ChatGPT is still new, and for now, it's offered to users for free. In other words, it's difficult to predict what other problems will arise along the way.
So far, we have to wait till the platform goes premium to see what updates will take place. If any of you are not satisfied with what OpenAI has to offer within its chatbot, you can definitely use one of the alternatives provided above.
Now, let us know, based on our review, which ChatGPT alternative did you end up with? Drop us a line or two in the comment section below.