UFC Fight Pass

is now available in most countries around the globe.

Trying to watch UFC TV and says blacked out?

That's because many

main events

and

late prelims on UFC TV

are subject to blackout restrictions in the

U.S., Canada, UK, Brazil, Bolivia, Australia, Belize, Chile, Colombia, Algeria, Ecuador, Guatemala, Guyana, Honduras, Panama, Peru, Paraguay, El Salvador, Uruguay, Venezuela, and India

. If you are a resident of the aforementioned regions, and you want to

bypass and avoid UFC Fight Pass Blackouts

continue reading. All you need to do is

spoof your online location

to a non-blacked country. In the below guide you'll find

two solutions to overcome blackouts and all other regional restrictions

imposed by UFC Fight Pass.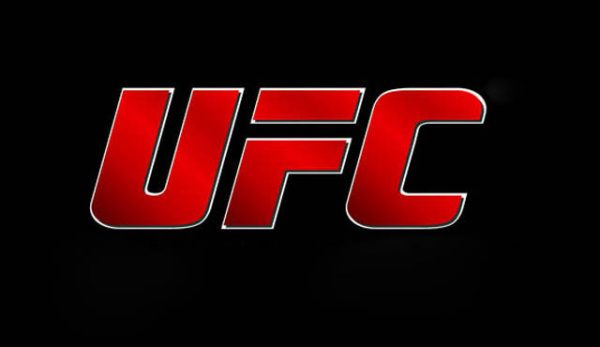 Why Is Streaming Blacked Out on Fight Pass?
Back in the day, it was very easy to purchase a PPV event on Fight Pass and watch it when it airs live. However, due to the deal with ESPN+ that occurred on April 1st, the monthly event will be available exclusively on the channel.
ESPN+ started off by getting all Fight Nights. They also got named as UFC on ESPN+. Now, you get to see the top fighters in the industry on ESPN+ once per month.
From now on, you'll need an ESPN+ subscription in order to purchase UFC PPV events. All you have to do is pay 79.99$/year. After that, you get 1 free UFC PPV event and cheaper prices on others. With an ESPN+ subscription, UFC Pay-Per-Views will cost approximately 59.99$, which is less than what you're used to, back on UFC Fight Pass.
Moreover, Fight Pass is susceptible to blackouts due to ESPN owning the rights to broadcast. Therefore, if you try to purchase the event on Fight Pass, this blackout error will pop up:
"Due to broadcast restrictions, this video is not available within a UFC Fight Pass subscription or as a Pay-Per-View in your region. Please check your local TV listing for viewing information. This event is currently blocked out in your region."
Prevent UFC FIGHT PASS Blackouts on UFC Using VPN
VPN, or in other words "Virtual Private Tunnel" can be used to direct all your traffic through a server outside USA or Canada. So, in this case, you'll get to watch the event from a region where there is no blackout imposed such as South Korea. VPN works on all handheld devices and computers. If you own a VPN enabled router, VPN will function on all your devices. The following are some of VPN's benefits:
VPN Encrypts and protects all your traffic. Your ISP will not be able to spy on your traffic or its final destination.
You can use it to watch UFC FIGHT PASS, UFC FIGHT NIGHT, UFC on Fox, BBC Iplayer or American Netflix. It all depends on which country you choose as your VPN server.
VPN works like a charm when it comes to ISP protection mechanisms. In case your ISP uses DNS Hijacking or Transparent Proxies.
Bypass Fight Pass Blackout Restrictions
If you're in a region where the fight's rights belong to a certain channel, purchasing it might seem next to impossible. Don't fret. I got you covered. Here's how you can workaround geo-restrictions when it comes to UFC Fight Pass:
First, you need to invest in a VPN that has servers around the world. What good is a VPN if it doesn't offer you a non-blacked out region? If you're still searching, ExpressVPN is what you need.
Go to their website and sign up for their service. You get a 30-day money back guarantee upon subscription.
Download and install their VPN application on a compatible device such as Android, iOS, PC, or Mac.
Sign in with your VPN account. Here's the tricky part. Connect to a server where blackouts are not imposed on Fight Pass. As a guaranteed option, select South Korea.
Once you're connected, head back to UFC Fight Pass and try to purchase the event again.
Congrats. You can now get UFC PPVs even if you're in the United States.
If you are searching for a good VPN provider, give ExpressVPN a try.  This provider offers an easy-to-use app on Mac, Windows, Android, iOS devices such as iPod, iPad, and iPhone. ExpressVPN additionally provides 24/7 support and offers a large VPN country selection. Here's is a list of the best VPN providers to bypass UFC Fight Pass blackouts.

Bypass UFC FIGHT PASS Blackouts on UFC Using Smart DNS Proxy
A Smart DNS Proxy only redirects part of your traffic and works on all devices. If you're looking for a method to bypass UFC Fight Pass blackouts on the supported devices Apple TV, iPad, iPhone, LG Smart TV, Roku, Samsung Smart TV, Xbox 360, Windows, and Mac, Smart DNS is a great choice. Smart DNS Proxies, automatically detect your location and send your UFC traffic to a non-blacked out region. Furthermore:
Smart DNS makes it possible to watch content from various regions at the same time. You can Avoid UFC FIGHT PASS Blackouts, Watch BBC Iplayer, Netflix, Apple TV, or Bein Sports at the same time. A huge number of channels are available.
Because traffic isn't encrypted, traffic might be exposed but at the same time, you might get faster speeds.
Local traffic stays unaffected.
All Netflix regions are supported, easily switch by changing through a drop-down box.
Unlocator is one of the better Smart DNS providers. They provide a free week-long trial, step by step guides in pictures and videos. They have a vast channel library that includes over 214 unblocked channels.
UFC Fight Pass Compatibility

What devices is UFC Fight Pass available on?
UFC Fight Pass can be watched on :
iPod touch
Blackberry
AppleTV
Roku
Samsung SmartTV
LG Smart TV
PC/Mac
Android
Ipad
iPhone
PS4
Xbox
Amazon Fire TV Stick
Watch UFC

Live Streaming with VPN or Smart DNS Proxies


To wrap it up, both VPN and Smart DNS are great tools to get most of your UFC.tv subscriptions wherever you might live. Choose the tool which suits your needs the most. If you need further clarifications don't hesitate to get in touch by leaving a comment below.

Save