The

UK Amazon Instant Video Prime Video service

"Also known as Lovefilm" gives you access to digital movies and TV shows. If you try to watch the UK version of Amazon Instant Video in English-speaking countries such as

USA, Australia, Canada, Spain, France, Canary Islands, Hong Kong, India, Indonesia, Malaysia, Qatar, New Zealand, Germany, Turkey, Saudi Arabia, or Dubai

you will get a geolocation error. To bypass this all you need is a valid Amazon Prime membership and a

VPN or Smart DNS

set up to overcome location restrictions that would otherwise block you from watching Amazon Instant Video.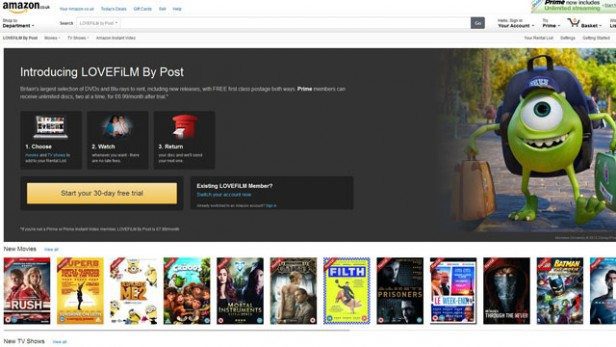 How to Watch UK's Amazon Instant Video Abroad using VPN
VPN is one of two solutions when it comes to IP address spoofing. It grants you the ability to change your IP address so that you appear to be logged in a different country. This way you'll be able to watch internet streaming services that are restricted to certain regions such Amazon Instant Video, Hulu, Crackle, or Netflix even though they are blocked in the area where you live. If you want to access US channels, abroad simply connect to a USA VPN server. In case you want to unblock UK channels, you choose a UK VPN server instead. See more below:
VPN grants you protection against hackers.
It protects your internet privacy and security.
VPN encrypts your internet traffic giving your ISP no chance to spy on your internet activity
VPN can easily be set up on your favorite devices. ExpressVPN have apps that are supported on iPhone, iPad, Mac, Android, and PC. They also offer 24/7 support to assist you with any issue that might come up.
VPN works efficiently against dubious ISP restrictions like DNS hijacking and Transparent proxies.
You will get all UK channels unblocked "ITV, BBC Iplayer, 4oD etc"
If your device does not support VPN "Smart TV, Apple TV", you can still setup VPN on a VPN compatible router. Otherwise, see Smart DNS below. If VPN is the thing for you, check out ExpressVPN, they do have multiple VPN servers in most world countries.
Unlock Amazon Instant Video outside UK through Smart DNS Proxies
Smart DNS is an alternative solution to VPN. Unlike VPN, however, your internet speed is left unaffected since your internet traffic is not encrypted. Another distinct difference is that Smart DNS does not re-route all your traffic, it only does so to the Geo related bits and pieces. Smart DNS offers many other advantages, see the list below :
You get to keep your local IP address which means that you can still access services restricted to your area
You will be able to watch content from multiple regions of the world at the same time. That is, if you were living in Canada per say, you could watch UK's Amazon Instant Video and the American Netflix concurrently.
Most appliances are Smart DNS compatible. Therefore, you don't have to worry about a certain device of yours not supporting Smart DNS. Even better, if you change DNS on your router, all your devices will be unblocked at once.
Smart DNS Providers have large lists of unblocked channels "Most UK/USA channels -Netflix, Hulu, BBC, ITV, WWE Network-", see below.
Unlocator is  Smart DNS provider which offers 100 unblocked streaming websites and a 7-day free trial with an easy to follow setup guides including video guides.
Watch Amazon Instant Prime/Lovefilm outside the UK- The basics
You can watch Amazon Instant Video directly on your PC or via any streaming device such as:
PlayStation (PS3, PS4)
Xbox
Wii
Kindle Fire
Set-top Boxes (Amazon Fire TV, Apple TV, Roku)
Blu-ray Players
iPhone
iPad
iPod
Smart TVs
The way to go depends on what device(s) you want to unblock. You do have two choices, either VPN or Smart DNS Proxies.
Unblock UK Amazon Prime outside UK – How to?
In the end, it all comes down to what you need more: Speed and diversity or privacy and security? Smart DNS Proxies and VPN both grant Internet access without geo-limitations.