Ever since its launch back in November 2022, ChatGPT has impressed everyone with its somehow limitless capabilities. However, just like any online platform, the AI chatbot didn't come without its drawbacks, worrying regulators about its negative implications for society.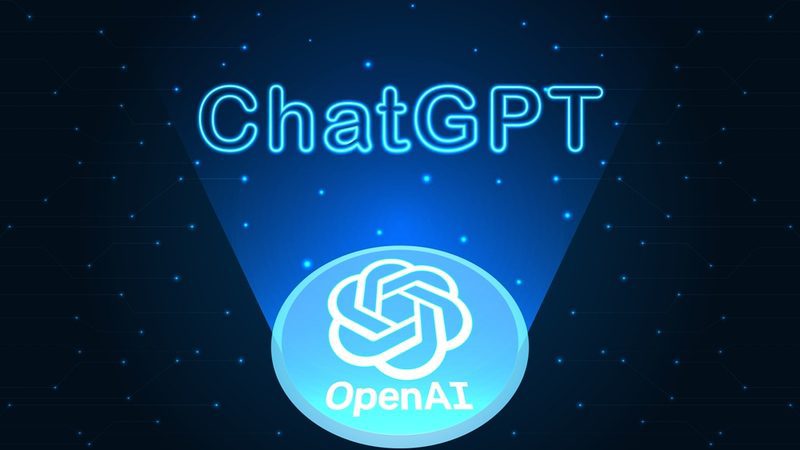 That Chatbot does it all, and that includes invasion of privacy. This did cause an online riot, leading to drastic measures. What, you may ask? Italy has become the first country in the West to ban ChatGPT.
Yes! Users in Italy are no longer able to access the AI platform, which might come as inconvenient to a lot of them. Well, we're going to help with this predicament. Here's how you can unblock ChatGPT in Italy.
Unblock ChatGPT in Italy – Quick Steps
Time needed: 4 minutes
To access ChatGPT in Italy, the following steps are required:
Subscribe to a VPN service.

Our top recommendation goes to ExpressVPN as it boasts blazing-fast all over the world.

Download the VPN application.

Install ExpressVPN's app on your device. You can get it from the provider's website or directly through your native app store.

Activate the VPN Client.

Sign in with your username and password.

Connect to a VPN server.

You can select any server as long as it's not in Italy. A US one is recommended.

Launch ChatGPT.

Sign in with an account if you have one.

Enjoy ChatGPT with no limitations.

You can now access ChatGPT in Italy freely.
When in Rome… Access Restricted
ChatGPT has been around for quite some time now, providing users with answers for almost everything. The chatbot is capable of a lot of things, and it can be pretty beneficial.
However, nothing comes without limitations, and ChatGPT is no different than any other online service out there.
Aside from giving wrong answers at some point, around a month ago, a huge data breach showed why people should fear technology that collects a lot of data.
A month ago, ChatGPT was in the spotlight – and not in a good way. The AI chatbot went premium, which means that users are obliged to submit their payment information to pay the subscription fee.
Unfortunately, the company did disclose a bug that might expose users' payment information to other users. Wait! It doesn't end here.
The glitch also allowed some users to see the titles of other users' conversations – and that's according to the chatbot's boss! So, it's definitely legit.
The Restriction Begins!
These are privacy concerns, and countries like Italy are well aware of them. That's why, now, ChatGPT is inaccessible in the Italian region. In case you try to launch ChatGPT in Italy, the following error message will appear:
"ChatGPT disabled for users in Italy. Dear ChatGPT user, We regret to inform you that we have disabled ChatGPT for users in Italy at the request of the Italian Garante."

"Accesso a ChatGPT disabilitato per gli utenti in Italia."
These errors will appear for everyone who lives in Italy. In other words, if you're approaching the chatbot with an Italian IP address, that's all you'll be getting.
However, if you use a reputable VPN such as ExpressVPN and follow the steps above, you'll be able to circumvent this issue and access ChatGPT even if you're within the Italian borders.
What is a VPN?
Setting up ChatGPT is pretty easy, but in some countries, it's impossible. Well, that was before you had yourself a VPN provider.
A Virtual Private Network is an online tool used to elevate your online privacy and security. When you connect to a server, the VPN shields your sent/received data with military-grade encryption, deeming it completely unreadable by outside parties.
Moreover, the VPN cloaks your IP address and replaces it with one in the country where the server is located. Not only does this enhance your privacy and anonymize your browsing activities, but it also allows you to access geo-restricted content in the region.
For example, ChatGPT is blocked in Italy, which means an Italian IP address should not be used to access the service.
If you connect to a server in the US, the VPN will provide you with an American IP address, allowing you to easily access ChatGPT along with dozens of US channels/websites wherever you may be.
Now, when it comes to choosing the right VPN, thorough research is always recommended. Luckily, we did this task for you.
Not every VPN is capable of unblocking ChatGPT in Italy, especially those that offer their services for free. We tested several VPN providers, and ExpressVPN topped our tests in every aspect.
The service has a server network across 94 countries. Each server provides blazing-fast speeds – no network loss occurred during our tests.
Also, with features such as the state-of-the-art Lightway protocol, a kill switch, and split-tunneling, users are guaranteed ultimate security and privacy.
Now that you know what ExpressVPN is capable of, you can check other providers in the table below. That way, you'll have several options to choose from.
ChatGPT in Italy – FAQ
What's up with ChatGPT and the world? Why is it causing so much controversy? Why was it banned in Italy in the first place? Learn everything in the following FAQ section:
When Did ChatGPT Launch Publically?
OpenAI's ChatGPT first launched back on November 30th, 2022.
Why Did Italy Ban ChatGPT?
The country imposed a temporary ban on the artificial intelligence software over privacy worries following several reports of data breaches and the fact that ChatGPT collects massive amounts of data to function properly.
If I Don't Want to Use ChatGPT, What Alternatives Do I Have?
When it comes to AI chatbots, there are several options you can choose from to substitute ChatGPT. You can find every one of them in the following article.
Will Italy Lift the Ban it Imposed on ChatGPT?
The Italian data authority outlined a raft of requirements that OpenAI must comply with by April 30 for the ban on ChatGPT to be lifted. So, yes, Italy might unban the chatbot in the near future.
Will Other Countries Ban ChatGPT?
The chatbot is already unavailable in countries like China, Iran, North Korea, and Russia. However, other countries like France and Spain also decided to open "a control procedure" to limit the AI's usability.
ChatGPT Italy – Banned, with a Notice
So far, ChatGPT remains blocked in the Italian region. However, according to reports, Italy might lift the ban provided that the company complies with the necessary requirements.
The Italian authorities also acknowledged that OpenAI must post information on its website about how it handles the users' personal information.
OpenAI has until April 30th to make a decision. As for the time being, you can always use a VPN to circumvent these restrictions and enjoy ChatGPT, even in Italy.