With channels like Kijk, NPO, and Nos, the Netherlands has solidified its status as one of the best countries in the entertainment industry. The channels have everything you need, but what's wrong with wanting more? That's where another Dutch channel comes in – Enter Videoland.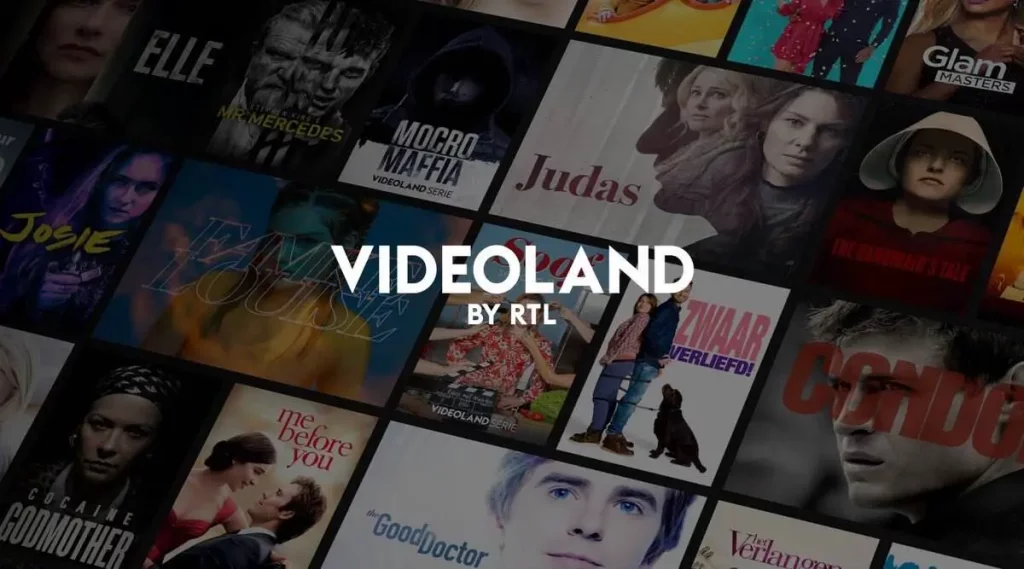 Owned by none other than RTL, Videoland is an OTT online service provider that comes with hundreds of titles and original content to choose from. Unfortunately, this privilege only goes to those residing inside the Netherlands.
Yes, just like most streaming services, Videoland is geo-blocked outside the Netherlands, prohibiting anyone overseas from accessing its content. Well, we're going to change that. Here's how you can stream Videoland wherever you may be.
Videoland Unblocked – Quick Steps
To unblock and watch Videoland outside the Netherlands, the following steps should be followed:
Subscribe to a VPN service.

To ensure seamless connections, we highly recommend using ExpressVPN.

Get the VPN app.

Download and install the VPN application on your device.

Active the VPN client.

Enter your newly created username and password.

Connect to a server in the Netherlands.

This will give you a Dutch IP address.

Launch Videoland's website or app.

Sign in with your account.

Enjoy Videoland anywhere.

Stream top movies and shows wherever you are.
Videoland Unavailable – Stricly Dutch
Videoland, the streaming platform, launched back in 2010. With a huge library within its arsenal, it managed to harness over 1.006 million paid subscribers in the Netherlands.
Now, just like most streaming services, copyright agreements play a huge role in the channel's access. Videoland is only available in the Netherlands, which means everyone abroad cannot get to view what it has to offer.
This is what we call geo-blocking, where a channel/website prohibits your access based on your geographical location. How does it figure out where you reside? Simple, to determine whether you live in the Netherlands or not, Videoland looks at your IP address.
If you don't hold a Dutch one (IP address in the Netherlands), you're not getting anything. Instead, Videoland presents you with the following error message:
"Vanaf je huidige locatie kan je geen Videoland afsluiten. We zien dat je Videoland probeert af te sluiten vanuit het buitenland. Dit kan alleen binnen Nederland."
As we mentioned, the main problem in this situation is your geographical location (Your real IP address). Luckily, with a VPN and the steps provided above, you can easily bypass any imposed geo-restrictions and access Videoland wherever you may be.
What a VPN Can Do!
Before we continue, we have to note that this entire operation is not possible without the use of a VPN. A Virtual Private Network is a tool that was created to enhance your security and privacy when browsing the web.
Once you connect to a server, the VPN software encrypts your data and shields it from any outside interference that may occur. This includes monitoring and hacking attempts by third parties.
Moreover, a VPN hides your IP address and replaces it with a temporary one according to the server's location. Not only does this grant you online anonymity, but it also allows you to access geo-restricted content in that particular region.
For example, if you connect to a server in the Netherlands, you'll receive a Dutch IP address. As a result, you'll be able to unblock Videoland and other Dutch streaming services wherever you physically are.
Now, when it comes to choosing the right VPN, some thorough research is required. Luckily, we did this part on your behalf. We tested dozens of VPN services for this particular task, and some of them passed with flying colors.
One of these top VPNs is none other than ExpressVPN. It comes with various security features, excellent connection speeds, as well as a robust zero-logging policy.
That's our top recommendation for the day, but feel free to choose any of the following providers we've lined up in the following table.
Please note that all of the top VPNs are premium services. These are the best money can buy and will guarantee you get Videoland in your region. However, if you wish to try a free service, give Qamo a try. It also does a good job in this department despite being free.
Videoland Unblocked – Frequently Asked Questions
Do you want to know more about the Dutch channel? Here's everything we've rounded up throughout our unblocking process:
Where is Videoland available?
Videoland is a streaming service that only operates in the Netherlands.
Can I Access Videoland with a free VPN?
Free VPNs are not the best way to stream content. However, we tested Qamo VPN, and it was successful in unblocking the channel and maintaining excellent video quality.
What Devices Can I Watch Videoland on?
You can stream Videoland on Android, iOS, PC, Mac, Apple TV, and Smart TV.
What Can I Watch on Videoland?
Once you create your account and subscribe to Videoland, the following titles will be available:
Monster High: The Movie
De HipHopMoord
De Biecht van Joran
Thomas & Vrienden: Alle Locomotieven Vooruit!
Without Sin
Boys Don't Cry
The Case Against Cosby
Een Grote Familie
Bureau Rotterdam
De Nacht Van De Waanzin
Get Videoland Anywhere – Final Thoughts
With the right tool, even your virtual location can be altered. You just have to know your way around things. Don't fret; we're here to help. Now, you have everything you need to unblock Videoland outside the Netherlands.
If you need any help with the unblocking process, don't hesitate to drop us a line in the comment section below. Also, we'd like to know if there's any other channel you need help with. Hit us up.