When it comes to sports, you'll find different interests among viewers. Some like soccer, basketball, and hockey, while others enjoy a nice old Volleyball game. Although the sport is widely popular in some regions, you'll find a hard time getting a hold of an official streaming service. Well, look no more. Volleyball TV is an international broadcaster for major Volley Ball events. However, it's only available in select countries. If you're one of those few who happen to be in a non-supported territory, follow this guide and learn how to watch Volleyball TV from anywhere in the world.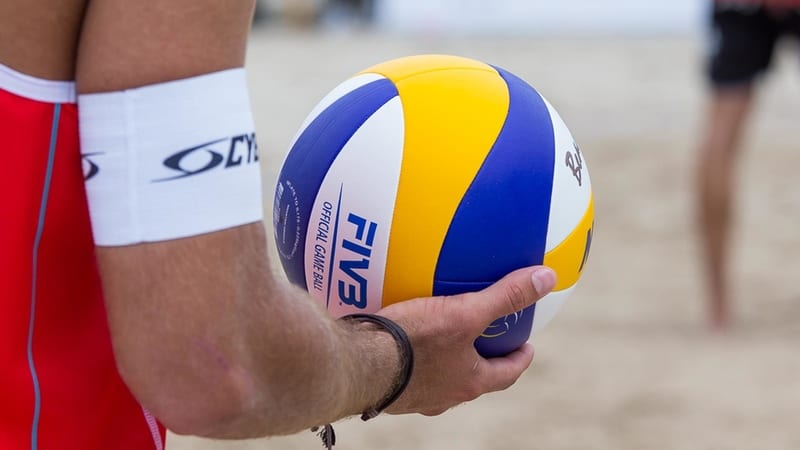 IMG Media – Introducing Volleyball TV
Volleyball TV is your go-to destination to watch any Volleyball championship that may come to mind. The service is subscription-based, and subscribers get to access dozens of content including:
Live Matches from the FIVB Olympic Qualifying Tournaments
132 LIVE Matches from the FIVB World Cup
72 LIVE Matches from the FIVB Beach Volleyball World Championships
36 LIVE Matches from the FIVB Club World Championships
Let's not forget about the hundreds of on-demand videos you get to tap into with a valid subscription. Users have two options to choose from; each one comes with a certain amount of content. Here they are:
First, you get FIVB Volleyball Season Pass. With that, you can watch over 550 live games, and full match replays on-demand. In addition to a wide range of Volleyball TV archives.
Second, there's FIVB Tokyo Volleyball Season Pass, which allows you to watch 72 live games form the Tokyo Volleyball qualification and 132 live matches from FIVB World Cup. This one is cheaper considering you won't be getting the added content in the first one.
There's something that you need to know in terms of a single subscription. Your Volleyball TV membership allows you to watch video content on a single device at a time. You can log in on several simultaneous devices, but video content won't be streamed if one is watching. As for compatibility,
Worldwide Availability  – Not Quite
Before you get your hopes up and try to subscribe to the channel in your country, take a look at this part. Apparently, a global service such as Volleyball TV is not as global as anyone would think.
Alright, it's available almost everywhere, emphasis on almost. It lacks broadcast in some regions, most notably, the United States. Can you imagine? Well, it's true. I live in the US, and this is the geo-error message I got when I visited their website:
"Unfortunately, Volleyball TV is not available in your area."
There's a fun fact I would also like to share with you. Their official website states that: "IMG Media will use technologies to verify your geographic location." Is that what we're calling IP addresses now?
You see, the channel determines your location by examining your public IP address. If you're in an unsupported region, you get blocked. But that's ok. There happens to be a way to circumvent the geo-restrictions imposed on Volleyball TV's content, and you'll find it a bit further to the south. As for now, here's where Volleyball TV is available:
Albania
Argentina
Australia
Austria
Azerbaijan
Belgium
Bosnia
Bulgaria
Canada
Chile
Colombia
Croatia
Cyprus
Czechia
Vietnam
Denmark
Egypt
Estonia
Finland
France
Germany
Greece
Hungary
Iceland
India
Indonesia
Ireland
Israel
Italy
Kazakhstan
Laos
Latvia
Lithuania
Luxembourg
Macau
Macedonia
Malaysia
Malta
Moldova
Montenegro
Netherlands
New Zealand
Norway
Peru
Philippines
Romania
Serbia
Singapore
Slovakia
Slovenia
South Africa
Spain
Sweden
Switzerland
Tunisia
Ukraine
United Kingdom
A Solution? Enter Virtual Private Network
I told you I'm going to solve your problem, which brings us to the ultimate unblocking tool, a Virtual Private Network. A VPN is an internet software that allows users to access the internet as if they're connected to a private network.
Once connected, your data traffic will travel through a secure tunnel providing strong encryptions and a high degree of anonymity.
The most common reasons people use VPNs is to hide their identity and shield their data from prying eyes (ISP and government), hackers, and cybercriminals. On the other hand, internet users rely on VPNs to bypass regional restrictions and access blocked websites/services wherever they are.
Since your IP address is the main reason you're not accessing Volleyball TV, you should change it. When you connect to a VPN server, you'll appear to be browsing from whatever gateway city the server is based in.
That's not all; you'll also obtain an IP address valid in that region. For example, if Volleyball TV is available in the UK, you can simply connect to a server in that region.
This will give you a British IP address, which tricks the channel into thinking that you reside in the territory. As a result, you'll be able to access its content just like any UK resident there.
The Steps
The process is quite easy to do. Just follow the steps below and stream Volleyball TV anywhere in the world:
Start with subscribing to a VPN service that has servers in the countries mentioned above. I highly recommend ExpressVPN.
After that, get their dedicated application from their official website or your device's relative App Store.
Download, install and run the application then sign in with your VPN credentials.
Connect to a server in a country where Volleyball TV is available.
Subscribe to the Volleyball TV while a VPN connection is established.
Stay on the website or launch their dedicated application.
Stream Volleyball TV wherever you may be.
Lately, I've noticed that most streaming channels have declared war on VPN services. They block their access using the latest technologies available. So, to be on the safe side, make use of ExpressVPN as it's tested against the strongest VPN blocks. That includes those of Netflix, Hulu, TV4 Play, C More, and HBO Now.
If those mega channels can be unblocked, I think accessing Volleyball TV would be a piece of cake. As for servers, you'll find thousands in 94 countries, which is a pretty big deal considering Volleyball TV is available in 57. Give it a try – they do offer a 30-day refund policy in case you didn't like the service. Once you get your refund, make sure to check the table below for a worthy alternative.
Volleyball TV – Device Compatibility
To make it easier for you, Volleyball TV has made its service available on several devices. That's a slick move to ensure that anyone with any device can access its content. As for now, the service is available on the following devices:
Windows PC
macOS
Android
iPhone
iPad
Apple TV
Chromecast
What's on Volleyball TV?
Why get through this trouble to unblock Volleyball TV? Well, if you take a look below, I'm quite sure you'll know the answer on your own. Here's what Volleyball TV has to offer:
Tokyo 2020 Qualification
Volleyball Nations League
Men's World Championship
Women's World Championship
World Cup
Volleyball Challenger Cup
Men's Club World Championship
Women's Club World Championship
Women's Grand Champions Cup
Men's Grand Champions Cup
Men's U23 World Championship
Women's U23 World Championship
Men's U21 World Championship
Women's U20 World Championship
Boys' U19 World Championship
Girls' U18 World Championship
Access Volleyball TV Anywhere – Final Thoughts
Similar to other content providers, Volleyball TV offers a 24/7 on-demand library. However, what makes it special is that first, it's Volleyball-focused (Duh) and it offers live television.
But to access it in unsupported regions, one must use a Virtual Private Network. Now, you have a way to stream the top Volleyball competitions in the world. Let me know what goes on with you in the comment section below.