Get a hold of the best movies and series without a contract with no commitments on Wavo anytime you want. Now, if you're in a place where Wavo is not available this article will help you get Wavo no matter where you are in the world. Find out how in the article below.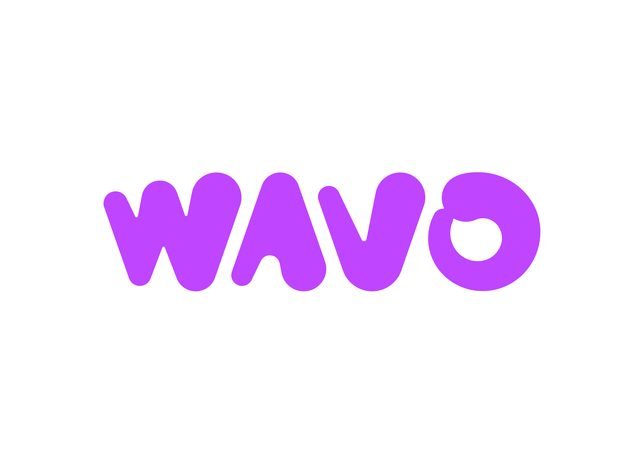 How to Watch Wavo from Anywhere in the World Using a VPN
Wavo represents the easiest and simplest way you can get all your favorite movies, dramas, box sets, HBO exclusives, Hollywood and Arabic movies, and so much more. Launched by OSN, the streaming service aims to provide premium entertainment to its subscribers. However, Wavo's providers only offer content to those who live in Algeria, Bahrain, Chad, Djibouti, Egypt, Iraq, Jordan, Kuwait, Lebanon, Libya, Mauritania, Morocco, Oman, Palestinian Territories, Qatar, Saudi Arabia, Tunisia, United Arab Emirates or Yemen. If you're located in any of these countries, you can access and stream content Wavo's website and on a mobile app, which they can use on their mobile phones, tablets, laptops PCs, and LG/Samsung Smart TVs.
The reason why you can't watch Wavo anywhere has to do with OSN's decision not to make Wavo's content accessible by an international public. Unless the other countries by rights to show Wavo's content to their audience, international viewers outside the countries listed above will have to resort to a VPN service provider.
A VPN comes in handy when users want to safely browse from any remote location and access geographically restricted content. By connecting your device to one of its servers, a VPN gives you the opportunity to be seen in a country other than yours. It creates this private digital tunnel in which your data passes through and gets encrypted in. This is where your data becomes incomprehensible to third parties. Even if they intercept it, they won't be able to make sense of it. The VPN reroutes your data through one of its servers, which you choose and make it seem as if that traffic is coming from where the server is located instead of where you are really connecting to the internet from. This means that you can stream your favorite online media with ease no matter where you are in the world.
Watch Wavo from Anywhere in the World – Steps
Here are the steps you need to follow so that you can watch Wavo anywhere in the world.
Firstly, you have to sign up with the best VPN service provider on the market.
Next, download and install the VPN application on the streaming device you are using.
Then, launch the VPN application and sign in using your VPN account.
Now, connect to a server located in an Arabic country.
As a result, you'll gain an Arabic IP address.
You bypass the geo-restrictions imposed on Wavo.
Now, you get to access Wavo from anywhere in the world using a VPN service provider.
Best VPN for Wavo
ExpressVPN is the best solution for your privacy and streaming needs. As a matter of fact, it's ranked as the number one VPN provider in the security industry. This provider is a VPN with countless of impressive features and promises to grant you unrestricted online freedom, everything only across 3 devices. ExpressVPN is excellent on many levels. The features it offers say a lot about this provider's superb service and security. ExpressVPN service provides double security through the Tor onion and highest grade encryption protocols to secure your connection, data, and network. Furthermore, this provider doesn't log its users' online activities, which is perfect for those who are privacy-conscious. As far as security is concerned, ExpressVPN uses OpenVPN, which provides additional layers of encryption to your network. Now, if ExpressVPN wasn't to your liking, you can always check other VPN service providers found in the table below.
About Wavo
OSN's Wavo is an online streaming platform that delivers entertainment in a variety of different forms. Wavo's content is available in two languages, English and Arabic. It was previously called 'Go' by OSN, but it was later rebranded to Wavo on the 15th of August 2017. The streaming service provides 25 Live TV Channels, which users get instant access to when subscribed. The monthly subscription charges USD 2.99 monthly.
With Wavo, you get to watch whatever you want, whenever you want and explore thousands of hours of content. Your subscription will automatically renew unless auto-renew is turned off at least 24-hours before the end of the current period. You can manage your subscription and turn off your auto-renewal by going to your Account Settings after purchase. For those who are not fans of commitments, they would be happy to know that you can cancel whenever you want.
Wavo's Content
This is the kind of entertainment you get with Wavo's monthly subscription in HD:
Popular Western and Arabic TV Shows
Popular Hollywood and Arabic Movies
Kids Movies and TV Shows
Arabic Subtitles
HBO Collection
Watch Wavo from Anywhere in the World – Final Words
With the help of a VPN, you get to unblock, access, and stream Wavo's content in any place across the globe. This pack that Wavo offers is undeniably entertaining and a must have. Don't let geo-restrictions get in the way of what you want to watch regardless of your geo-location. With that being said, which VPN would you rather choose for a task like this? Let us know in the comment section below.