The Danes really love their TV shows, and it's easy to see that once you take a look at their long list of streaming channels. C More, YouSee, DR TV, TV2 Play, Viaplay, and HBO Nordic are all prime examples. Therefore, it must be hard for them to miss out on their favorite shows when they travel abroad. That's because all these channels are geo-blocked outside Denmark. However, that doesn't have to be the case. Danish expats and anyone living abroad can still access local streaming services using a virtual private network or a Smart DNS proxy. Keep reading to find out more.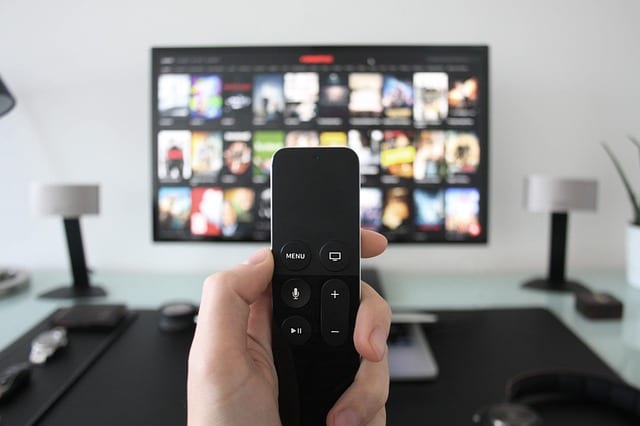 How to Watch Danish TV outside Denmark with VPN
If you've ever tried to stream Westworld on HBO Nordic, you'll notice that the channel will display a geo-error message instead. That's because the service can read your IP address and determine that you are outside Denmark.
Therefore, what you need is a tool that can switch your actual IP address to a different one from Denmark. The virtual private network can do just that simply by connecting you to a server from Denmark. Once your connection is established, the VPN will grant you a new IP from the country that you selected to make it appear as if you were really there.
This process will unblock HBO Nordic and every other Danish-restricted channel no matter where you are. The VPN will also encrypt your traffic to keep your online identity and activity hidden from any side that might be lurking.
Here's how you can install a VPN on your device:
Select a VPN service that is highly efficient when it comes to bypassing geo-blocks. I personally subscribed to ExpressVPN, a premium VPN provider with a large server network.
After creating your account, head over to the app store or your provider's website to download and install the VPN application on your PC, Mac, tablet, or smartphone.
Launch the app, sign in, and connect to a Danish server.
Wait till the connection is established and head over to the channel you want to watch. You'll notice that there are no more geo-errors, which means you're free to start streaming.
Just to be clear, you now have access to all Danish-restricted channels, including More, YouSee, DR TV, TV2 Play, and Viaplay. However, you can't watch any show if you're not signed in.
Best VPNs to Unblock Danish Channels
After trying a number of free VPN services like Hola that promised security, speed, and privacy, I finally decided to call it quits and subscribe to a paid service instead. Why? Because free brands did not deliver on any of their promises and I ended up missing out on quite a lot.
But once I started using ExpressVPN, I never encountered any problem trying to unblock websites. That's because the company has over 3,000 servers spanning across 94 countries, including Denmark. This means you can bypass any regional restrictions from anywhere in the world.
It also encrypts your traffic using the strongest protocol on the market (AES 256-bit), and follows a strict no-logging policy so that nothing can be traced back to you.
But most importantly for us streaming and torrenting lovers, ExpressVPN offers fast speed rates. I can honestly say that I've never experienced any buffering issues or connection failures.
Oh, and by the way, you can test out all these features and more with the 30-day refund policy. In other words, you can get your money back within one month of your subscription if you decide not to stick with ExpressVPN.
We have also published a "Best VPN for Denmark" review recently.
How to Unblock Danish Channels Abroad with Smart DNS Proxies
Despite all these VPN advantages, some users prefer using Smart DNS proxies. If you don't mind your ISP monitoring your online activity, you'll find these tools quite handy.
Unlike VPNs, Smart DNS proxies only reroute part of your traffic to spoof your location. They keep everything else untouched, including your IP address. Moreover, they don't encrypt your traffic.
But before I tell you how to set them up on your device, I should warn you that these services cannot unblock any channel. Each proxy has a limited number of supported channels, which is why you have to select one that can unblock all the major ones. Furthermore, they don't work if your ISP uses DNS hijacking or transparent proxies.
I recommend that you go for the best one and use Unlocator. You'll have access to more than 200 streaming services, including TV2 Play, HBO Nordic, Viaplay, and DPlay. You'll also unblock major international channels like Hulu, Showtime, Amazon Prime Video, AMC, BBC iPlayer, ITV, and much more.
First, select and sign up to a well-known Smart DNS service like Unlocator. It offers a free 7-day trial period and you don't have to use a credit card to subscribe.
To set up the service on your device, you can follow these setup guides and videos if you need any help. Smart DNS proxies don't have dedicated apps like VPNs, which is why they require a manual configuration.
Watch Danish channels from anywhere in the world.
Best Danish Streaming Channels
C More
DPlay
YouSee
DR TV
TV2 Play
Viaplay
HBO Nordic
How to Watch Danish TV outside Denmark – Final Thoughts
Whether you're a Danish expat living abroad, or simply someone who's looking for ways to learn the Danish language, using VPN or Smart DNS is a great way to bypass regional restrictions and stream your favorite content anywhere online.
Do you know any other VPNs or Smart DNS proxies that are worth recommending? Tell us by leaving a comment.