How to Watch Euroleague 2022/2023 Live Stream Online
|
The Euroleague is Europe's basketball equivalent to the UEFA Champions League. Interest in the competition has been steadily increasing for the past few years as millions of viewers gather in front of their screens to cheer for their favorite teams. Now, you might ask yourself, "How can I watch Euroleague live online for free?". There is a host of free and paid streaming channels that broadcast the Euroleague in the UK, Germany, France, Spain, Turkey, or Italy. However, most of these streaming channels are geo-blocked outside their respective regions. So, how can you unblock and watch Euroleague streaming channels? You can bypass geographic restrictions using VPN or Smart DNS proxies. Read the following guide for more info on streaming Euroleague live online.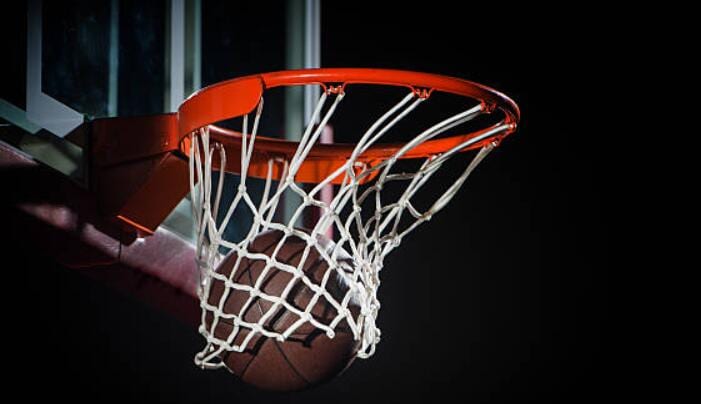 Euroleague Streaming Channels
You can stream the 2022/2023 EuroLeague season live online on any of the below official broadcasting channels:
Please note that Euroleague.TV is unavailable for purchase in the UK, US, Canada, Italy, and Spain.
One problem, though, is that all of these channels are restricted to their country of origin, except EuroLeague.TV as it's available on a global scale. These services apply geo-blocking to protect their copyrights.
If anyone tries to stream their content from outside their coverage area, they'll be blocked almost instantly. However, a simple IP-changing tool can fix all that, and it comes in the form of a Virtual Private Network. What is a VPN, and how can you stream any of the channels above? Find out below.
How to Watch Euroleague Anywhere
When I first tried to watch the EuroLeague on Eurosport Player outside the UK, a geo-error popped up on my screen, telling me that I could not access the channel. It turned out that the streaming service only had rights to air the tournament inside the United Kingdom.
But still, I wondered how this website knew I was abroad at the time. After a little online research, I discovered that Eurosport Player and every other web host can track your location through your IP address. Therefore, you need a virtual private network, aka VPN.
The VPN can help you bypass geo-blocks by spoofing your online location. How? It allows you to connect to any server you'd like from all over the world, then grants a new IP address from the region that you selected.
For example, if you want to watch the EuroLeague on Eurosport Player, you need to connect to a server from the UK. And if you prefer beIN Sports, your connection has to be to a server from the Middle East or North Africa.
VPNs will also encrypt your traffic whenever you go online to prevent your ISP or other snooping parties from viewing your activity. To watch the 2022/2023 EuroLeague season from abroad, you need to:
Register to a well-known VPN service because it will offer servers in multiple countries, including the ones mentioned above.
Then, download and install the VPN app on your device. The good services are compatible with most platforms, including Mac, PC, Android, iPad, iPhone, and more.
Log in and connect to a server from any of the countries I already mentioned. It all depends on which channel you prefer.
Open the streaming service and watch your favorite teams.
Best VPNs to Stream EuroLeague
To save you the trouble of searching for the right VPN provider, I recommend using ExpressVPN. This is the one I used the last time I watched the EuroLeague from abroad. In fact, I now connect to ExpressVPN whenever I go online.
If you're looking to bypass online restrictions, this service is perfect for you because it has over 3,000 servers in 94 countries. You can watch the 2022/2023 EuroLeague season on any of the above channels.
Furthermore, the company offers a 30-day refund policy to give you a chance to test out all its features before you make a final decision. If you end up not liking it, you'll get your money back without any hassle.
I don't think there is another VPN that ticks all the boxes like ExpressVPN, but the below brands sure come close. These services will give you access to any of the channels broadcasting the EuroLeague.
Stream Euroleague Live Online via Smart DNS Proxy
You can also avoid online restrictions by using a Smart DNS proxy. This tool can also spoof your location, but unlike a VPN, it won't hide your IP address or encrypt your traffic. Instead, it will only reroute the location-related part of your traffic. That is why you can't unblock any channel you want.
You see, each Smart DNS service has a list of supported channels. Therefore, before you subscribe to one, you need to make sure that the channel you want is included on that list.
With all that in mind, I recommend you go for Unlocator. It can give you access to over 200 channels, including beIN Sports, Viaplay, ESPN, NBA League Pass, BT Sport, SuperSport, and much more. Moreover, you can try out the service before making any long-term commitment thanks to the 7-day free trial period that the company offers.
Sign up to a reputable service like Unlocator.
Configure Smart DNS on the device you want to use. You can set one up on your Android smartphone, iPhone, iPad, PC, Mac, PS4/PS3, Xbox, Roku, Apple TV, Smart TV, and more.
Unlocator has plenty of manuals and setup tutorials to help you install the service.
Enjoy watching the EuroLeague from anywhere in the world.
Finally, please note that Smart DNS proxies can't function properly if your internet service provider uses DNS hijacking or transparent proxies. 
EuroLeague 2022/2023 – The Teams
The Turkish Airlines EuroLeague 2022/2023 round-robin format will bring great games week in and week out. We'll be seeing the likes of Real Madrid go up against Crvena Zvezda, Anadolu Efes Istanbul vs. FC Barcelona, Maccabi Playtika Tel Aviv vs. Panathinaikos OPAP Athens, and so many others.
Speaking of others, here are the teams participating in this year's EuroLeague, followed by the full "round-16" matches:
Teams
ALBA.
Anadolu Efes.
ASVEL.
Barcelona.
Baskonia.
Bayern.
Crvena Zvezda.
Fenerbahçe.
LDLC ASVEL Villeurbanne
Maccabi Playtika Tel Aviv
Olympiacos Piraeus
Panathinaikos OPAP Athens
Real Madrid
TD Systems Baskonia Vitoria Gasteiz
Valencia Basket
Zalgiris Kaunas
Virtus Segafredo Bologna
How to Watch Euroleague 2022/2023 Live Online – Smart DNS Proxy or VPN
With the new Euroleague season fast approaching, both VPN and Smart DNS proxies will help you catch all of the action and stream Euroleague live online anywhere in the world.
Do you know any more channels that are broadcasting the EuroLeague? Let us know in the comment section.