Roku
has a wide variety of UK channels. (
Netflix, BBC iPlayer, 4oD, Demand 5, Now TV, itv, Sky
.) However, you
can't access any UK channels or apps if you live abroad as an expat in USA, Canada, Australia, France, or Germany
. In this guide, I will show you how to create a UK Roku account and unblock/watch all UK channels on Roku overseas using Smart DNS or VPN.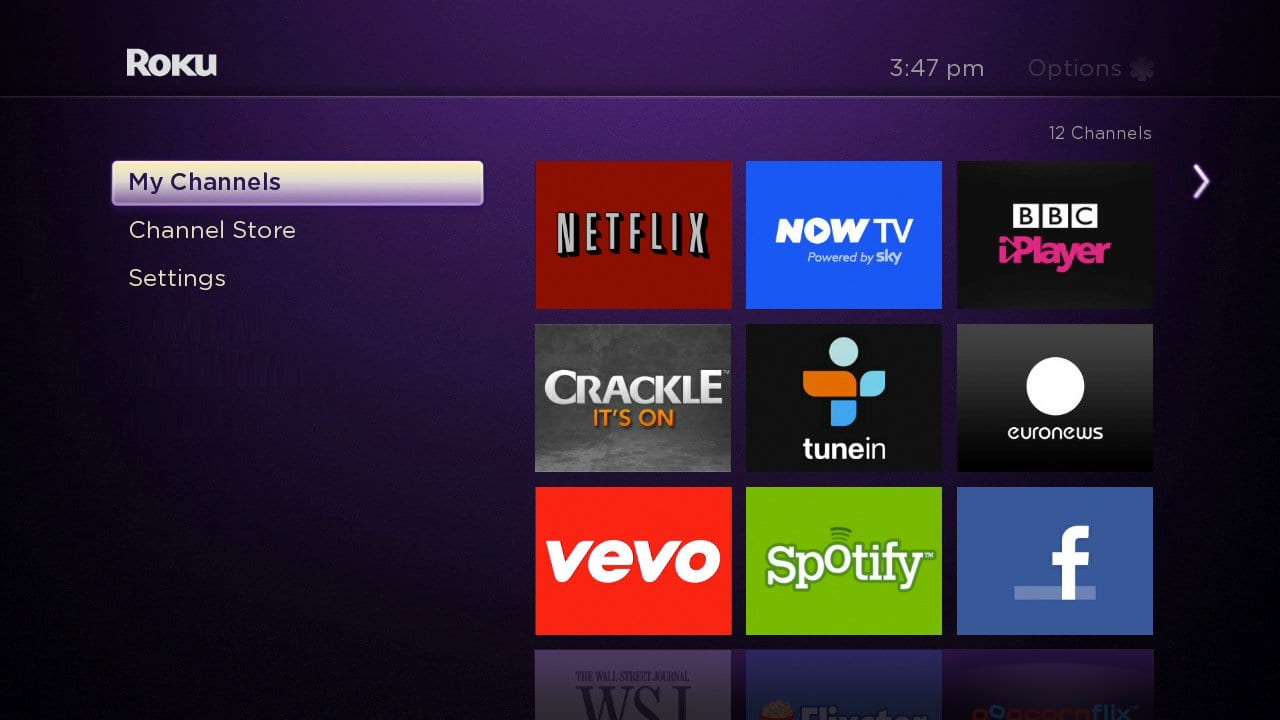 Unblock UK channels on Roku abroad – The First Step
To access UK channels and apps on your Roku outside UK, your traffic needs to appear to be coming from the UK. This applies to your Roku account and streaming device. This is what you have to do first.
Reset your Roku device.
Sign up for a new Roku account. Only start this step after you have used one of the two methods explained below.
Log in with your UK account.
Add UK channels.
You're done. "you still need VPN or DNS for streaming"
Unblock UK channels on Roku outside UK – Smart DNS Method.
Smart DNS makes it possible to change your location online. Using Smart DNS, you'll be able to make your Roku device appear as if you are actually located in UK. When you're done with setting up Smart DNS, you'll be able to access all UK channels on Roku. I created a list of Smart DNS benefits below.
Stream online videos using your full Internet speed. No speed loss will occur when using Smart DNS.
Your local IP address remains the same. Unblock geoblocked content from around the world and access sites exclusively available in your country.
All streaming devices are supported. Some Roku devices don't have advanced network settings. In this case, you cannot change the DNS configuration. Set up your router with Smart DNS instead.
No need to change the Smart DNS setup if you wish to unblock content from a different region. Watch BBC, US Netflix, Canal+, and Hulu at the same time.
ISP restrictions like DNS Hijacking and Transparent Proxies hinder Smart DNS efficiency. Use VPN if your ISP uses either policy.
I've been using Unlocator to unblock UK channels on my Roku. You can try their Smart DNS proxy service for a week for free. They have a list of 169 unblocked streaming services you can choose from. Check their videos and tutorials if you need help with the setup.
Unblock and watch UK channels on Roku – VPN Method
Alternatively, you can use VPN to bypass regional restrictions and stream UK channels on Roku outside UK. Unlike Smart DNS, VPN does change your IP address. The nationality of your new IP address depends on the VPN server you choose. If you want a UK IP address, you obviously choose a UK VPN server. But first, you have to install VPN. The way VPN works differs from the way Smart DNS does.
VPN cannot be directly set up on Roku and other streaming like Chromecast, Nexus Player, Amazon Fire TV, or Apple TV. These platforms do not support VPN natively. You have to install VPN on a VPN-compatible router first. Then, share the router's VPN connection with your router.
VPN easily overcomes ISP restrictions such as DNS Hijacking or Transparent Proxies.
A UK VPN server allows you to unblock all British streaming channels including BBC, Sky, NowTV, Netflix, Amazon Instant Video, 4oD, itv, and Demand 5.
VPN keeps all your online data secure and safe by performing a complete data encryption.
Your Internet connection speed will drop by about 10% when using VPN.
Unreliable VPN services can slow down your speed even further. Personally, I use ExpressVPN. They offer great customer support and have over 66 different VPN locations.
Unblock UK channels on Roku outside UK
These are the most popular UK channels and apps on Roku.
Netflix
BBC iPlayer
itv
NowTV
4oD
Demand 5
Plex
Spotify
Vevo
Youtube
Flixster
Popcornflix
Crunchyroll
Sky News
MLB.TV
Snagfilms
TuneIn Radio
ABC
ABC Family
Using Smart DNS or VPN allows you to unblock UK channels on all Roku devices.
Roku 1
Roku 2
Roku 3
Roku Streaming Stick
Roku LT
How to unblock UK Channels on Roku outside UK
That's all the basic info you need to know in order to stream UK channels on Roku abroad. I'm also ready to answer any questions related to how to unblock UK channels on Roku outside UK using VPN or Smart DNS proxies.