How to Unblock TV2 Play outside Denmark
|
TV2 Play is a streaming channel set in Denmark, allowing its subscribers the freedom to watch live channels and stream videos on demand.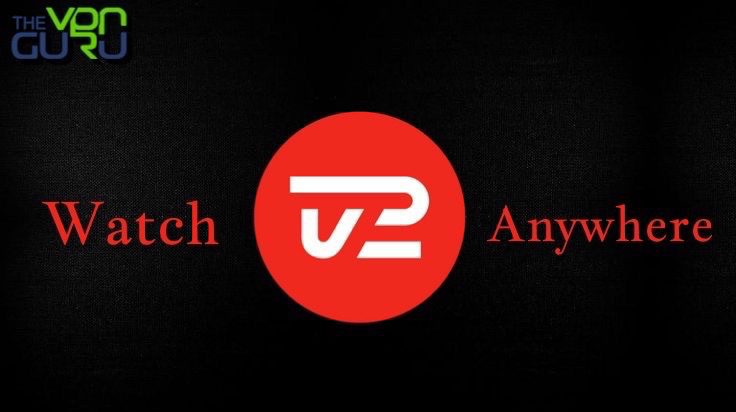 However, such a huge channel is geoblocked outside of Denmark, which prohibits users living abroad from accessing what the service has to offer.
Well, bypassing geographical restrictions is what we do best, and we're going to help you with this particular predicament. Here's everything you need to unblock and watch TV2 Play wherever you may be.
Watch TV2 Play Anywhere – The Easy Way
Time needed: 4 minutes
To unblock TV2 Play and watch its content in your region, follow the steps provided below:
Sign up with a VPN service.

Pick a provider that has credible servers in Denmark. As a recommendation, give ExpressVPN a try.

Get the VPN application.

Download and install the VPN client on your device.

Activate the VPN app.

Sign in with your username and password.

Connect to a server in Denmark.

This process will provide you with a Danish IP address.

Launch TV2 Play's application or website.

Sign in with your TV2 account.

Watch TV2 Play anywhere.

Enjoy top movies, series, and sports wherever you are.
TV2 Play – Only Accessible in Denmark
TV2 Play is probably the most popular streaming service in Denmark. The platform grew from 400,000 to more than 900,000 subscribers in just two years.
Now, the channel has more than a million subscribers. Unfortunately, that number represents residents in Denmark only, as the service only operates in Denmark.
Yes, no one abroad can access the channel's library due to the presence of geo-restrictions. In the world of streaming, we have what we call broadcasting rights.
Due to such agreements, the channel applies geo-blocking – a mechanism that restricts user access based on their location.
This particular technique relies on examining the users' IP addresses to determine their location. If they're not within the channel's coverage area, they'll be blocked instantly.
In TV2's case, a Danish IP address is required. If you're abroad, that's exactly what you lack, resulting in the following error message:
"Af rettighedsmæssige årsager er denne udsendelse ikke tilgængelig i lande udenfor EU. Vi beklager."
This error message translates to: "This video is not available in your country. We apologize for any inconvenience brought to you."
Yes, such incidents can be really daunting for streamers, especially if they're Danish ex-pats trying to watch their hometown content.
Luckily, with the steps above, anyone from all over the world can bypass regional restrictions and access TV2 Play no matter where they reside.
What a VPN Can Do!
A Virtual Private Network is the most effective tool to obtain a Danish IP address, circumvent regional restrictions, and access TV2 Play overseas.
While connected to a Danish VPN server, all geo-restricted Danish streaming channels, including TV2 Play, will believe you are in Denmark.
But that's not the only service a VPN offers. In fact, there's a lot to it than just bypassing geo-restrictions:
It encrypts your traffic, which protects your online activity and prevents hackers or any outside entity from intercepting it.
Cloaks your IP address and anonymizes your internet browsing.
Bypasses ISP throttling to ensure better connection speeds.
Use ExpressVPN to unblock TV2 Play outside Denmark. ExpressVPN has fast Danish VPN servers as well as a 30-day money-back refund period, just in case you're not overly satisfied.
If that is the case, you can select any of the VPNs in the table below, as they can do the job just as well.
The Smart DNS Alternative
While VPNs proved to be most effective for the task, there's another method users should also consider. Bypassing the geographical restrictions imposed on the TV2 Play is also possible using a Smart DNS Proxy.
A Smart DNS Proxy only redirects traffic coming to your computer that shows your location to TV2 Play. All other traffic will be routed as usual.
Due to this partial traffic redirection, your Internet speed does not drop when using Smart DNS.
One Smart DNS configuration allows you to unblock streaming channels from different countries simultaneously. Watch TV2 Play, American Netflix, and Sky Go at the same time.
All streaming devices are compatible with Smart DNS. Watch TV2 Play on Smart TV, Chromecast, iPad, iPhone, Android, Windows PC, or Mac.
Unlocator is a Smart DNS proxy service that does support unblocking TV2 Play outside Denmark. Unlocator offers a free 7-day trial.
Setup guide and video tutorials on how to configure your network with Smart DNS are also available.
Stream TV2 Play Anywhere – FAQ
Do you want to know more about what TV2 is all about? Then make sure you give this FAQ section a quick read:
TV2 Play allows you to stream premium content for a specific monthly subscription fee.
What Devices Can I Stream TV2 Play on?
You can watch everything on TV2 Play using the following devices:
Android
iPhone
iPad
PC
Mac
Android TV
Apple TV
Chromecast
Samsung Smart TV
What Can I Watch on TV2 Play?
Once you unblock the channel in your region, you can stream any of the following titles and much more:
A Fortunate Man
Deal or No Deal
Pitt & Kantrop
Splitting Up Together
Scenen er Din
The Seaside Hotel
Rita
The Investigation
Greyzone
Natholdet
Those Who Kill
Toppen Af Poppen
Dagens Mand
Denmark's Got Talent
Weekend Weekend
Can I Use Any VPN to Unblock TV2 Play?
During our tests, we didn't witness much resistance from TV2 Play. However, it's always recommended to operate using premium VPN services.
TV2 outside Denmark – Watch via VPN or Smart DNS?
Well, to answer this, you need to understand all the pros and cons of each service and see which option fits better with what you need.
For example, VPN has a slower connection but more security. Smart DNS Proxy has a faster connection but does not encrypt your traffic. At the end of the day, both services will allow you to unblock TV2 outside Denmark.