VPN is the buzzword among Internet users these days. No matter which part of the world you go to, every Internet user is interested in a VPN. These days, threats aren't as simple as a virus or malware anymore. They're evolving and so are VPN providers. Alongside military-grade encryption, VPNs work with top-notch security protocols such as OpenVPN, IPSec, and IKeV2. But now, WireGuard has launched and it seems to be the future of VPNs. What is it exactly and what providers use it? Find out in this comprehensive guide.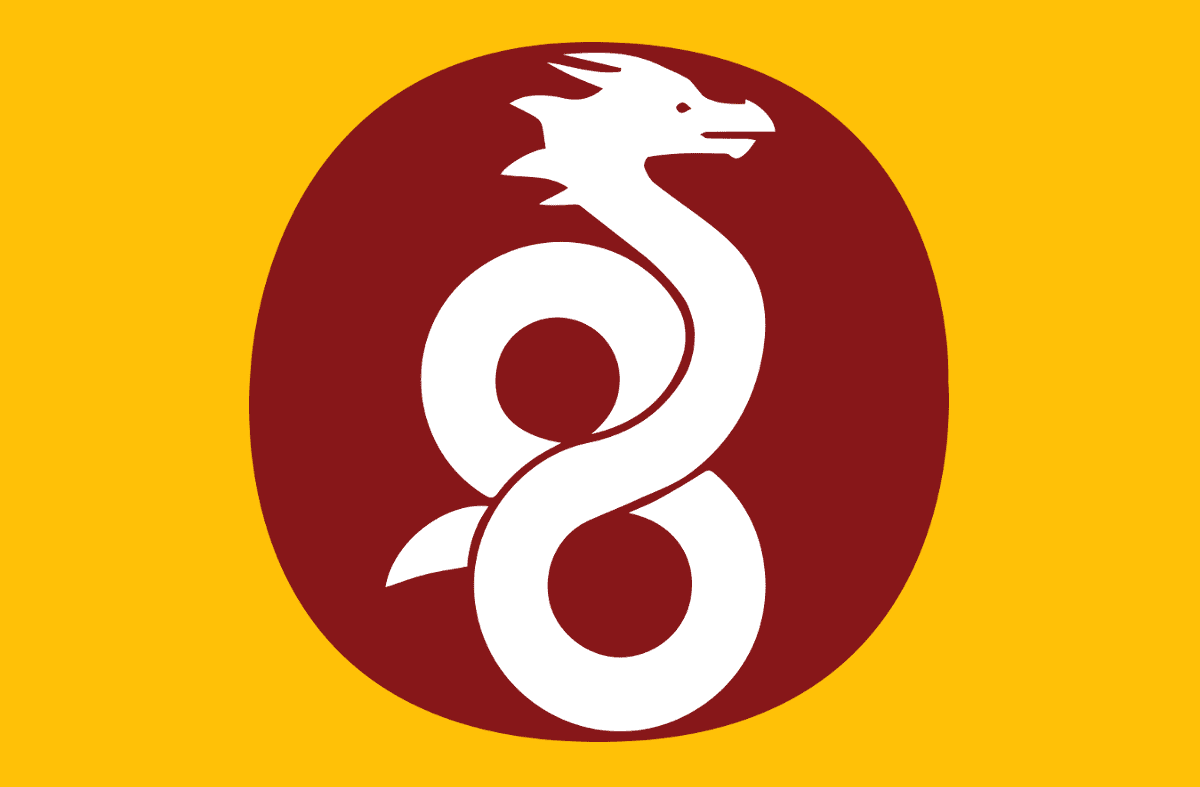 The Rise of Cyberthreats
There has been a rising number of cases involving data and identity thefts and causing huge losses. Large corporations like Target have been affected by high profile hacks multiple times, where the credit card information of thousands of customers was stolen. No wonder Internet users seek data safety more than anything today.
Virtual Private Networks are the complete solution for online safety. They are so widely available and so easy to use, that everyone serious about their Internet safety has been using them. To put it simply, a VPN is an application that has to be downloaded and installed on the device. Once activated, it forms a secure tunnel between the device and the VPN server.
All data is transmitted through that tunnel with the highest form of encryption. Only the device and the secure server have the key codes to the transmitted data.
Everyone else will be unable to read the data even if they intercept the network because the encrypted will look like gibberish. A VPN also masks the original IP address of the user, hiding their identity and providing anonymity.
What is WireGuard?
US Senator Wyden, in an open letter to the National Institute of Standards and Technology(NIST), discouraged the government from using old technologies like OpenVPN and IPsec.
Instead, he urged NIST to find appropriate replacements for these technologies and adopt something more secure. He also encouraged the use of Wireguard for government use.
Wireguard is a new open source project that aims to make VPN faster and more secure than what it is now. According to WireGuard's official website,
"WireGuard is an extremely simple yet fast and modern VPN that utilizes state-of-the-art cryptography. It aims to be faster, simpler, leaner, and more useful than IPSec while avoiding the massive headache. It intends to be considerably more performant than OpenVPN."
Originally coded by Jason A. Donenfeld and by Edge Security, WireGuard has been implemented by VPN service Mullvad and AzireVPN back in June 2018.
However, the developers have cautioned that they have not yet achieved a stable release and advised treating the code and protocol as experimental. They have also warned of vulnerabilities that may exist.
The WireGuard port for Android is available on Android 5.0 and above, while the ports for macOS, FreeBSD, and OpenBSD are also working well and the Windows port is in good stead.
Those eager to check out WireGuard can download the app from the Google Play Store, or get your hands on the alpha version of the application from the official thread.
As of now, Wireguard is for use on the Linux server and desktop, with mainline Linux a work in progress. Wireguard definitely looks like the future of VPNs. 
WireGuard Dissected
Jason Donenfeld developed and introduced WireGuard in 2018. It immediately gained popularity worldwide, especially as it caught the attention of Linux. In fact, Linux Torvalds, Linux's developer, called the technology a work of art.
Here's what he had to say about WireGuard:
"Can I just once again state my love for it (WireGuard®) and hope it gets merged soon? Maybe the code isn't perfect, but I've skimmed it, and compared to the horrors that are OpenVPN and IPSec, it's a work of art."
WireGuard existed due to the fact that Donenfeld wanted to upgrade or include what OpenVPN and IPSec lacked. Crypto key Routing is the main feature in WireGuard's encryption.
This mechanism associates public encryption keys with a list of VPN tunnel IP addresses that are allowed inside the tunnel. Moreover, WireGuard is a Layer 3 secure network tunnel based on UDP. It's very stealthy and it allows users to bypass any kind of firewalls.
In terms of encryption, if users are familiar with how a VPN works, they should know that most top providers use either AES or SHA for encryption or hashing. That's not the case with WireGuard as it applies a bunch of newer algorithms in conjunction.
According to their official websites, WireGuard uses the following ciphers:
ChaCha20 for symmetric encryption, using Poly1305 for authentication
Curve25519 for ECDH (Elliptic-curve Diffie-Hellman, a key agreement protocol for establishing a shared secret over an insecure channel)
SipHash24 for hashable keys
BLAKE2s for hashing and keyed hashing
HKDF for key derivation
WireGuard's code and cryptography deem it as incredibly safe when it comes to users' online security.
It offers reduced disconnections and faster reconnections to your VPN, which reduces the time in which you're vulnerable to hacking, monitoring, or detection.
Why Does It Stand Out?
WireGuard open-source VPN protocol that uses top cryptography, aiming to dethrone what the VPN industry use nowadays in terms of protocols. The known protocols used by VPNs are PPTP, L2TP, OpenVPN, IKEv1, and IKEv2.
Of course, not every provider operates with all of them together, but these are the existing ones. Now, users who are not fond of the protocol may ask: What makes WireGuard so different than the others. Let's break it down for you:
WireGuard is considered as lighter than the other protocols in the industry. The lighter a protocol is, the easier it is to audit if any security vulnerabilities show up. Based on the simple code base WireGuard operates with, a single person can audit it.
However, if we were to talk about IPSec or OpenVPN, it might be a difficult task due to their huge code-bases. Technically speaking, WireGuard has around 4000 lines of code, while both OpenVPN and Open SSL weigh around 600 000 total lines combined.
That leaves us with IPSec, which is also considered as bulky VPN protocol, featuring 400,000 lines with XFRM and StrongSwan together.
The VPNs that Use WireGuard
Now that you know what WireGuard is and does, you should learn about the VPNs that support it. Before you go through the list, you have to know that WireGuard is still in development, which means that most top providers aren't implementing it just yet.
With that said, here are the VPNs that support the so-called "Future of VPNs," the WireGuard Protocol:
NordVPN
AtrillVPN
Mullvad VPN
IVPN
AzireVPN
Private Internet Access
StrongVPN
TorGuard
KeepSolid VPN Unlimited
VPN.AC
You might notice that top VPN providers such as ExpressVPN and SurfShark are missing from the list presented above. That's because these two are still studying the protocol and are planning to support it in the near future.
For example, ExpressVPN is still reviewing and auditing the WireGuard code, just like they did with OpenVPN in the past.
On the other hand, SurfShark stated that they're going to implement the new protocol in the second half of 2020. No official date has been provided.
Nothing's Perfect – Even VPNs
Virtual Private Networks have a lot of advantages. In fact, there benefits far outnumber their downsides. A VPN combines several features into one. It lets users get past geographical restrictions while streaming content.
For instance, a user in Australia can easily watch content from American by connecting to an American VPN server. When the original IP is masked by a US IP address, users get access to stream geo-blocked content.
Netflix users who want to stream geo-blocked content regularly take the help of VPNs. Unblocking content and hiding original IP addresses are two of the most important purposes of a VPN.
The tight encryption also protects your data from prying eyes, making public WiFi safer to use. Those who travel regularly and use open WiFi should definitely use a VPN.
In nations like China and Russia, where Internet freedom is severely restricted because the governments in those corrupt countries want to keep their people in the dark, users take the help of VPNs to access their favorite websites or social media platforms.
A VPN keeps your personal information like credit card details and social security number safe, even when you use public WiFi. When a WiFi is installed on a device, all data is encrypted and protected from outsiders.
On the other hand, not all VPNs are made equally. It must be noted that when dealing with important information, even the most popular VPNs come with their own problems that can compromise data security.
Many of the VPNs are complex and difficult to use. Most free VPNs are also notorious for keeping user logs and selling them to third parties for advertising revenue.
WireGuard Gets US Senator's Endorsement
You can't just trust any VPN you come across. So when WireGuard VPN was endorsed by US Senator Ron Wyden, it drew the attention of the digital world.
If WireGuard is indeed adopted after this endorsement, it is going to cement WireGuard's position as a better alternative to existing VPNs. What do you think? Is WireGuard really the future of VPNs? Let us know in the comments below.