Phishing scams are getting more innovative each day. Threat actors are coming up with new ways to trick their victims into submitting their private information. WhatsApp is the most popular messaging app, which, unfortunately, makes it the best way to spread malicious practices. Yes, we have a new WhatsApp phishing scam on our hands.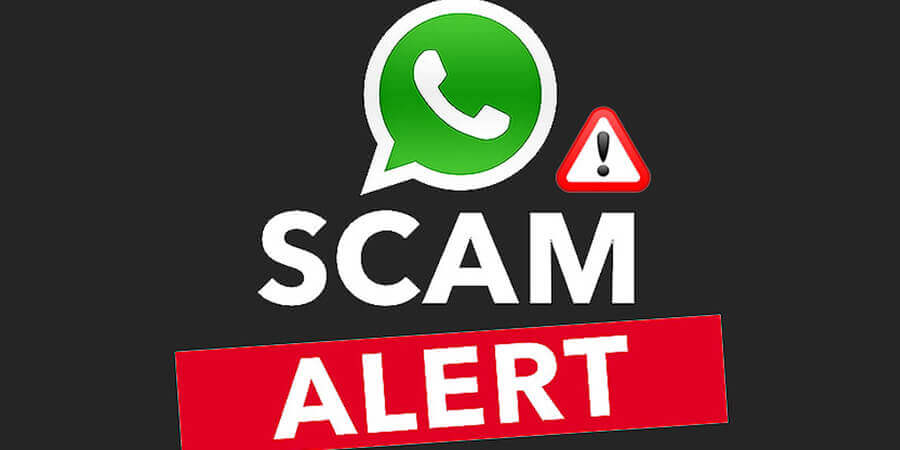 Last month, the platform was used by attackers exploiting the call forwarding feature to steal accounts. Now, the scam involves a job recruitment opportunity in the UK.
The phishing campaign sees attackers sending out messages claiming to be from the UK government, but of course, they're not. What are they after? How is this executed? Find out below.
WhatsApp Phishing Scam: A Must Be Missed Opportunity
As we mentioned, this is not WhatsApp's first rodeo when it comes to being targeted by phishing campaigns. A while ago, the platform also fell victim to a scam that includes fake audio messages.
Now, attackers are using a different approach. We always talk about how threat actors play on the victims' "Fear" factor. The sense of urgency can make anyone do anything without thinking.
With this particular campaign, the attackers are preying on "Hope", maybe? If a user gets a huge opportunity to work in the UK with benefits such as a free visa, housing, and paid expenses, they'll jump right to it.
Well, this is how the scam begins. It kicks off with messages sent to numbers via the WhatsApp mobile messaging platform. The text reads:
"UK GOVERNMENT JOB RECRUITMENT 2022: This is open to all Individuals who wants to work in UK, Here is a great chance for you all to work conveniently in the UK. UK needs over 132,000 workers in 2022. Over 186,000 Jobs are Open for applying.

THE PROGRAM COVERS: Travel expense. Housing. Accommodation. Medical facilities. Applicant must be 16 years or above.

Can speak basic English. BENEFIT OF THE PROGRAM: Instant work permit. Visa application assistance. All nationalities can apply. Open to all individuals and students who want to work and study. Apply here."
The message includes a link, which of course, we're not going to be adding to the text above. Once the users click on it, they'll be redirected to a fraudulent domain.
We Are Phishing!
Visually, the website looks like a UK Visas and Immigration website. The page asks the victims to "apply for thousands of jobs already available in the United Kingdom".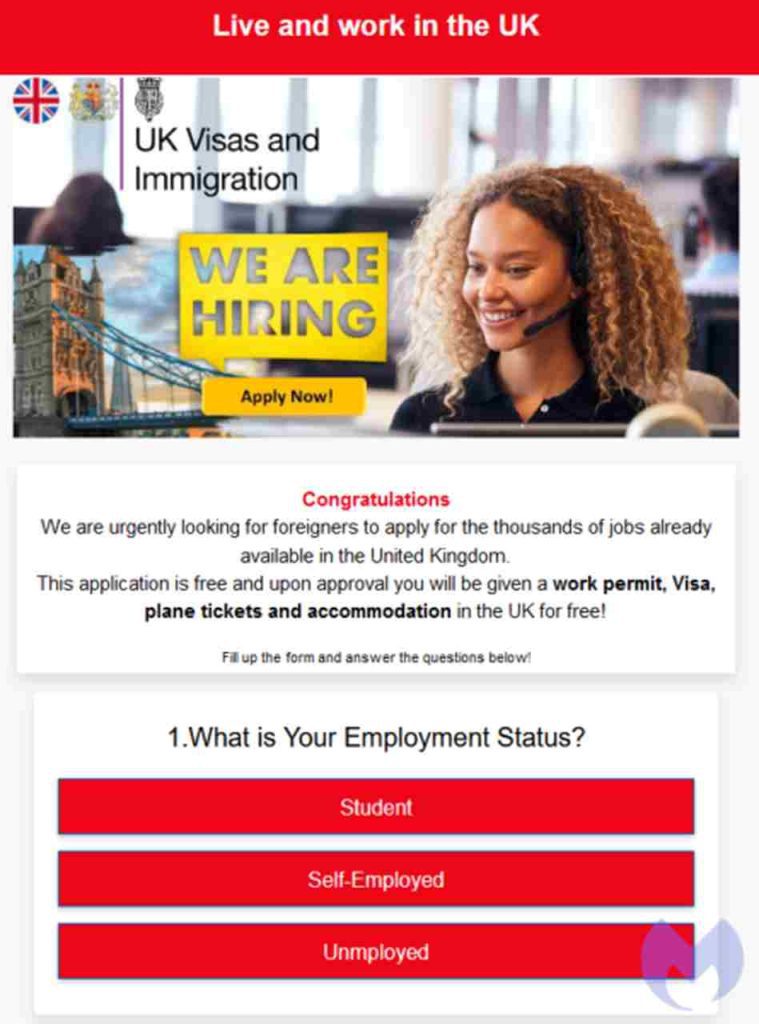 According to Malwarebytes, the campaign is after the users' personal information. In other words, it collects sensitive data such as names, email addresses, phone numbers, marital status, and employment status.
Whatever information the users provide will be accepted by the form, regardless if it's true or not. It doesn't stop here. The victim will not be able to proceed unless he/she invites either 15 friends or five groups on WhatsApp to make others 'aware' of the program.
Once everything is done, the website redirects them to several websites such as those that sell merchandise and provide quizzes, and asks for more information, including phone numbers.
A Phish in a WhatsApp Chat
Providing free visas to the UK and excellent job opportunities are a common theme in the cyber-attacker landscape. A phishing scam starts with a link in a message.
That means you can easily avoid it. All you have to do is ignore such messages and avoid submitting personal information on unknown websites.
You have to stay vigilant when it comes to shady sources. Don't trust anything just because it offers good opportunities. There are secure and official ways to check for such offers.