President Trump Wants to Know Why You've been Censored
|
Too many Americans have seen their accounts suspended, banned, or fraudulently reported. Unclarified Deplatorming has caught the attention of the White House, and president Trump has taken a stand against censoring practices. As a matter of fact, Trump wants to hear all about it with this new tool that he has introduced. Read more about it in the article below.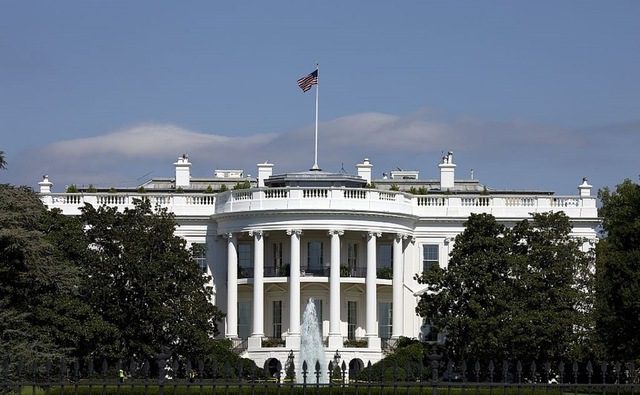 Overview
Everybody already knows the bad relationship that joins Trump and social media. In fact, the Trump administration has been at war with social media for a long time now. The president has accused several online giants like Twitter,  Google, and Facebook of censoring conservative voices last year. A great deal of Americans have had their accounts suspended, banned, or fraudulently reported. The reasons behind the suspensions are due to unclear 'violations' of user policies." The site carries the following message: "No matter your views, if you suspect political bias caused such an action to be taken against you, share your story with President Trump." While there are ways in which you can bypass internet censorship, this tool aims to know the cause behind it.
The Tool
The new site with the questionnaire reads "Social media platforms should advance Freedom of Speech. Yet too many Americans have seen their accounts suspended, banned, or fraudulently reported for unclear 'violations' of user policies." This 16-part questionnaire allows you to choose from a list including Facebook,  Instagram, Twitter, and YouTube while inquiring about specific tweets that were censored or accounts that were targeted. This tool is for all those who feel they have done nothing wrong and that one of the major platforms above are punishing them. Users can submit screenshots and other supporting evidence. Also, they can opt-in for "President Trump's fight for free speech" after entering a name, email address, phone number.
How Did this Come About?
Republicans came after social media networks for unfairly and unjustly censoring and limiting activists. The Republics are also citing claims that conservatives have been wrongly censored on these platforms. House Energy and Commerce and Senate Judiciary, and other committees have held hearings on the issue. Lawmakers questioned officials from companies like Facebook and Twitter over the alleged bias.
The outrage took place last April when discussions of being censored online surfaced. This was after the House Judiciary Committee invited pro-Trump online personalities Diamond and Silk to discuss being "censored" on social media. Later, Ted Cruz (R-TX) made it an important policy issue. He held a hearing with Facebook and Twitter executives to discuss the alleged bias. Only two Democrats attended the hearing. Other Republicans like Sens. Marsha Blackburn (R-TN) questioned the representatives on why content providers removed certain posts from their offices or from conservative films.
White House Commentary
Don Jr. took to Twitter to show his concern regarding the de-platforming of right-wing activists. This was after Facebook announced that it would ban conspiracy theorist Alex Jones along with other far-right pundits and activists. President Trump's eldest son tweeted: "The purposeful & calculated silencing of conservatives on Facebook & the rest of the Big Tech monopoly men should terrify everyone."
A Twitter spokesperson said in response to the new tool: "We enforce the Twitter Rules impartially for all users, regardless of their background or political affiliation. We are constantly working to improve our systems and will continue to be transparent in our efforts." On the other hand, Facebook, Google, and YouTube did not immediately respond to requests for comment.
Trump and Twitter
President Trump met with Twitter founder and CEO Jack Dorsey last month to discuss the platform's health and performance. The main focus of the discussion should have dealt with how the platform was assisting the opioid epidemic. Instead, Trump spent an arguably sufficient amount of time complaining about his followers' base. 
About the Tool
The tool asks users for screenshots and links of the supposedly offending content. It also provides a text field where users can explain the measures that have been taken against them. Moreover, the user gets to select the platform in which the offense took place be it Facebook, Twitter, Instagram, Youtube or other. But, Facebook and Google did not directly respond to a request for comment. Furthermore, the tool gathers important personal information from the user.
Up until the end, the tool invites users to be part of the email newsletters from President Trump, "so we can update you without relying on platforms like Facebook and Twitter." There's a question that leads users to an extensive user agreement. It clearly indicates the following: "you understand this form is for information gathering only." The question "What year did they sign the Declaration of Independence?" comes later just to confirm you aren't a robot." This is an unorthodox anti-scripting technique, but generally ineffective. What happened to automatically entering a number?
Final Words
While social networks like Facebook is trying to minimalize risks of abuse amid the Christchurch attack, the White House is in favor of endorsing extremism. The tragic white nationalist terrorist attack that took place in Christchurch, New Zealand did not touch a chord with the president. As a matter of fact, The White House announced that it would not be supporting international leaders' call to control online extremism. Supporting that announcement is the statement the White House "was not currently in a position to join the endorsement."
The president is fighting social media for censoring activists' posts, meanwhile, there are plenty of laws that threaten internet freedom around the world. If only there was something that could be done about it. Unfortunately, we're bound to live in a virtual world where online freedom is minimal.