The Kingdom of Saudi Arabia is a theocratic monarchy that has very strict rules when it comes to what people can access online. People in the KSA tip-toe around the issues of morality, ideology, and published content for the sake of not offending the law or the government.  All the Internet traffic in Saudi Arabia is monitored thanks to the system of proxy-servers located in the research and development center of King Abdul Aziz. You can tell that people in Saudia Arabia don't have the easiest life. Despite the heavy restrictions imposed on their Internet access, they can still break through them by using a VPN service provider. Saudia Arabians can bypass the restrictions imposed on websites by Saudi Telecom Company (STC), Integrated Telecom Company (ITC), Zain, and Mobily with a VPN.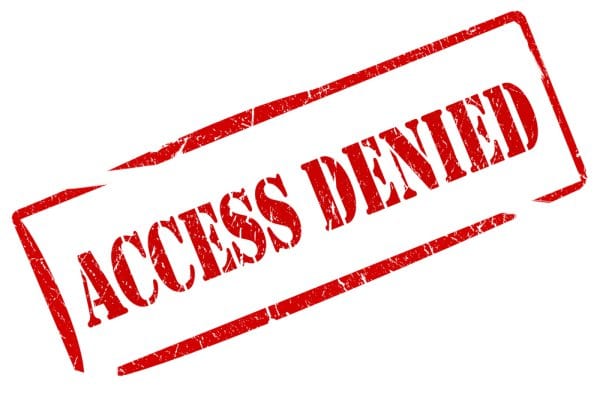 How to Unblock Websites in Saudi Arabia Using a VPN
Although Internet freedom in Saudi Arabia has shown some improvement, humans' right to access information is completely shunned in this country."Sorry, the requested page is violating the regulations of Ministry of Culture and Information". Or "Sorry, the requested page is unavailable" is all Saudi Arabians ever get when trying to access a banned website. The fact that it's the most censored country in the world, increases the need for VPNs. Service providers are helpful in situations as such because they keep you unidentified and protected from data leakages, as well as various malware. They also block government surveillance so that you can do whatever you want to do online.
A VPN creates a digital tunnel through which your device accesses the Internet. It also reroutes your connection through a designated server in the country of your choice, providing a level of privacy and security. The VPN reroutes your data and connection through that designated server in the country where the server is located. As a result, you'll be granted a new IP address. This will allow you to access the content that is based in the country you chose. To unblock websites in Saudi Arabia, you must do the following:
Sign up for a reputable service provider like  ExpressVPN. 
Download and install the ExpressVPN app on your PC, Mac, Android, iPhone, and iPad.
Connect to one of ExpressVPN's 145 VPN server locations worldwide from within the application.
Browse the web without restrictions. You can now access any website you want. Additionally, you get to unblock streaming channels like American Netflix, Amazon Prime, and Hulu.
Best VPN for Saudi Arabia
If you want guaranteed unblocking results, by all means, go for ExpressVPN. It's the service provider that you'll need to unblock websites in Saudi Arabia. ExpressVPN offers excellent internet speed servers with 99.9% uptime guarantee. Aside from tunneling speeds, ExpressVPN has a wide server network (1500+) that is located in 94+ countries. This service provider also offers excellent customer support and a strict no logging policy. For other service providers, make sure you check out the table below. Also, find out which VPN is the best service provider for Saudi Arabia in this article.
Unblock Banned Sites and Online Services in Saudi Arabia
Despite the complexity and harshness of the Internet situation in Saudi Arabia, there's still hope for its residents. The way to access websites and browse the Internet freely is to use a VPN service provider. It's the only assistance you'll need to breathe a little online. With a VPN, Saudi Arabians can post content freely on Facebook, contact their acquaintances abroad using Whatsapp, and access websites- that were banned for unexplainable reasons. And no reason to worry, with a VPN, your back is covered.