How can I unblock and watch Hulu in China? Hulu is one of the biggest online streaming channels along with Netflix and Amazon Prime. Hulu is only available in USA. To unblock Hulu and other geoblocked channels in China, you need to spoof your online location i.e. trick Hulu into thinking you are in the US. Both Smart DNS and VPN allow you to bypass regional restrictions. Using either method, you can watch Hulu China outside USA.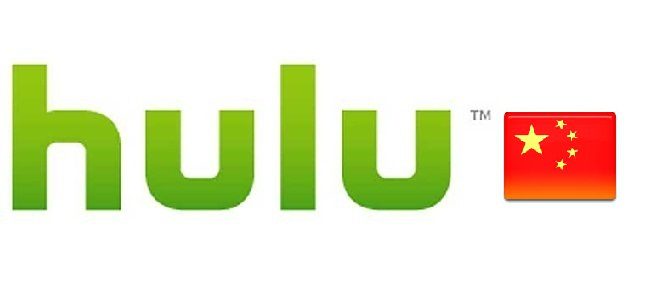 Important Notice:
ExpressVPN
is the only VPN service provider we can confirm is working in Mailand China as of October 16th, 2018.
Hulu China – Unblock outside US with VPN
If you try to watch episodes on Hulu abroad, you get the following error message. ""Hulu is currently only available in the U.S." VPN basically enables you to get an American IP address outside USA. Thus, Hulu will think you are in the US although you are abroad. In order to use VPN to unblock Hulu, follow these steps.
Setup VPN on your streaming device. VPN apps can be used on Windows PC, Mac, Android, iPhone, iPad.
The last thing to do before signing into your Hulu account is connecting to a US VPN server. This will unlock all US channels in China. (Hulu, Netflix, Facebook, Youtube, Google, HBO Go.)
In addition to unblocking geo-restricted channels, VPN encrypts your traffic, allowing you to access the Internet while your privacy is protected.
The best VPN providers to unblock Hulu in China are listed below. ExpressVPN works remarkably well when it comes to unblocking US channels in China.
Hulu China – Watch outside USA using Smart DNS
Smart DNS can be used to unblock Hulu in China as well. With Smart DNS you can unblock a specific list of channels determined by the Smart DNS service you are subscribed to. Unlocator, for example, supports unblocking 214 streaming channels including Hulu, Netflix, HBO Go, and Amazon Prime.
Smart DNS does not change your IP address or encrypt your traffic.
Your Internet speed stays the same when using Smart DNS.
All you streaming devices work with Smart DNS. Watch Hulu in China on Android, iPhone, iPad, Xbox, PS4, Amazon Fire TV, Roku, Apple TV, PC, Mac, Roku, Chomecast, Wii, Smart TV.
Using Smart DNS allows you to unblock geo-restricted websites from different countries i.e. you can unblock US Hulu and BBC iPlayer in China simultaneously.
Unlocator offers a free 7-day trial to test Smart DNS. Take a look at the 214 channels you can unblock using Unlocator as well as the setup instructions need to setup Unlocator on your streaming devices.
Hulu China Compatible Devices
Android
Windows PC
Mac
iPhone/iPad
Wii
Smart TV
Xbox
PS4
Amazon Fire TV
PS3
Roku
Apple TV
Chromecast
Unblock Hulu in China – Smart DNS vs VPN
For more info or instructions on how to unblock and watch Hulu in China using VPN or Smart DNS, just post a comment below.
Save