Perhaps borrowing a leaf from neighboring Russia's playbook, Belarus made headlines back in 2016 when it outrightly banned Tor in its efforts to curb the distribution of illegal material on the Internet. Tor users in Belarus went on to social media to express their disappointment, as they inquired about what had happened to the various ISPs that they had signed up with. This widespread uproar was followed by a statement from Belarus' Ministry of Communication, in which they sought to clarify that the blocking wasn't meant to prevent anonymous internet access, but rather access to sites that had prohibited information.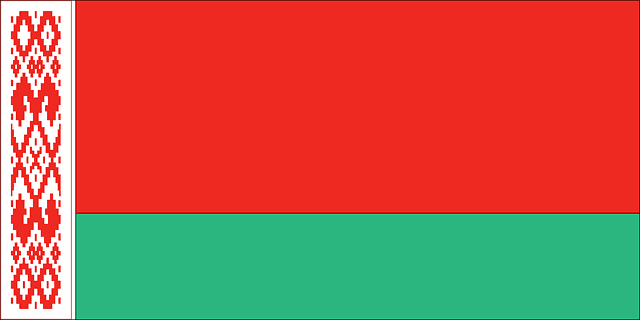 Internet in Belarus
The statement went to describe such prohibited information as anything to do with the facilitation of illegal immigration, arms trafficking, distribution of pornography, extremist activities and things of that nature. On the surface, the Belarusian government does seem as though its out to ensure its citizens' safety online, but some critics suspect the hidden intention to control, monitor or regulate whatever is posted and shared online. A similar legislation was passed in 2015, which required ISPs to record and store the date, time and duration of its users' Internet duration. Part of this data is collected as users sign up for Internet service contracts.
Such regulations mean that you have to be very careful about what sites you access, and this isn't great news for users who want to be private about what they do online. There could be a host of sites that local users may want to access but would be unable to since they could be blocked by the government. To work around these restrictions, one would need a solution that would grant access without betraying the identity of the user. The only known solution that is capable of guaranteeing this is a VPN.
Using A VPN for Online Privacy
Otherwise known as a Virtual Private Network, a VPN is a service that secures your connection by re-directing the data emitted from your device as you use the Internet. This data includes mainly the addresses you visit while online, and the content you view or post while on a specific website. Once you connect to a VPN client, your data no longer goes through the normal route as you connect to the Internet. What happens is that your data is first routed through your VPN client's remote servers, and this is done so as to camouflage your actual location.
A connection to a remote server means that to whatever site you'll be visiting, you'll seem as though you are wherever the remote server is, instead of your actual location.
For example, if you're in Belarus and you connect to a server in London, the site that you decide to visit will be tricked into thinking that you're in the UK, making this a great way to bypass any blocks that may have been imposed by your government on local sites. Most of the bans only work on users accessing the sites from within the country, so if you log on to them through a remote server, you should have no problem with access.
Another great advantage of VPN is that you'll be able to get whatever version of a site that you'd want. You'd be able to stream from different regional channels such as Netflix US, Netflix UK, Netflix Canada, and so on and so forth. Using a VPN also allows you to bypass some of the restrictions that could have been imposed by your ISP provider. This is great especially for ISPs that are known for throttling your speed and taking note of whatever sites you visit.
Best VPNs for Belarus
The type of service you get really depends on the provider you choose to subscribe to. There are tons of providers out there that even offer their services for free, all in a bid to monitor and convey user data to third parties that could probably use it for things like targeted advertising or even blackmail.
It'd be unfortunate if you signed up with such a service, only to avoid paying for online protection. There's great value to be gotten from a provider as long as you know which one to choose. We're here to help you out in making that decision, and we have a number of services that should stay at the top of your mind as you do your research:
1. ExpressVPN
Established in 2009, the team behind ExpressVPN has gathered more than enough experience to provide award deserving service to its subscribers, and they've made sure to maintain their loyalty with the provider. Their HQ is in the British Virgin Islands, and this spot allows them to draft up a zero-logging policy that customers should be sure is well adhered to as the location isn't subject to any data regulatory laws.
The service relies upon its 2000+ servers to connect users to the service and also encrypts their user's data through their 256 bit AES encryption technology. ExpressVPN also boasts of a split tunneling capability that allows users to choose which of their devices should connect to the Internet under encryption.
The service also supports torrenting and has servers set aside for users who intend to torrent. Users are also able to connect to their VPN client, then Tor, thus providing access to the anonymization service even in areas such as Bulgaria where it is blocked. In addition, subscribers are also free to add up to five devices to connect with the service simultaneously. Anyone looking for more information about this provider is free to read through our ExpressVPN Review.
2. BulletVPN
Few other providers are able to match the level of industry experience that BulletVPN has accumulated in its 4-year run. BulletVPN is well known for having one of the fastest servers in the industry, and this allows users to enjoy streaming their HD videos without buffering and play their online games without any form of lag.
BulletVPN also allows for among the highest levels of simultaneous user connection, tipping the scales at 6 users, all under one account. There's also a wide range of apps that BulletVPN users can install on their different devices, regardless of whether they're running on Windows, iOS, Android, or Mac.
BulletVPN can also be directly installed on your router, making it quite possible to protect even a larger number of devices. Take some time off to go through our BulletVPN Review, and see how much this service can change your browsing experience.
3. NordVPN
For a service that was initially launched in 2012, NordVPN has really picked up on customer demands, really done a great job to provide them. The service runs over 4000 servers, all distributed across 59 countries around the world.
This is one of the largest networks handled by a single provider, and it ensures that its subscribers have access to content from almost anywhere in the world. NordVPN is also quite well known for leveraging the size of its network to better serve its subscribers through a number of unique features.
One such example is how users are able to choose which servers to use from a list that is tailored for P2P sharing, online gaming, Tor over VPN, and also preventing DDOS attacks.
The service also has a collection of obfuscated servers for users accessing sites that are under very heavy Internet restrictions. The service offers browser extensions for Chrome and Firefox users and supports 6 other devices. For a more detailed analysis, check out our NordVPN Review.
Summary of the Best VPN for Belarus
Belarus is a country that's been plagued with a lot of issues touching on their Internet policy, so to ensure that you're immune from any of their frequent policy changes, your best bet is to sign up with a credible VPN.
Best VPN for Belarus
Name: ExpressVPN
Description: Regardless of whether you want to browse the web anonymously or are looking for a way to unblock geo-restricted websites, ExpressVPN is the number on VPN for Belarus.
VPN Apps

Access Blocked Content

Speed

Support

Refund Policy