Dear Canadian expats, this blog's for you. It can be frustrating losing access to all the content you were used to consuming back home. In Canada, CBC is more-or-less the end-all for all forms of entertainment. From radio to TV, CBC covers it all: Music streams, news broadcasts, TV shows, Sports events, and movies. The problem here is that not everything offered by the network is available for international viewing. For this reason, you would need a VPN to unblock the regional restrictions. In this blog, I'm going to give you the best VPNs out there for unblocking Canada's CBC.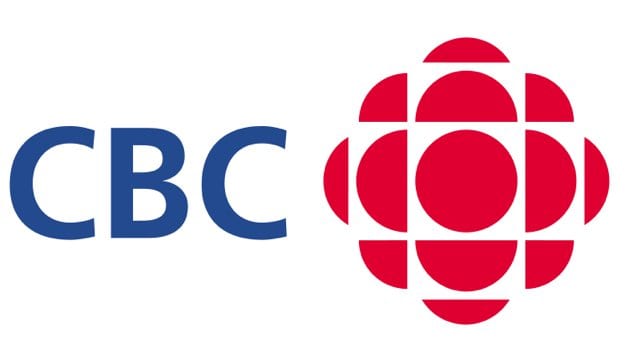 Where Can You Access CBC Player?
Unlike other sites, CBC does offer some content up for international viewing. However, when trying to watch live or on-demand content on CBC Player in the USA or elsewhere outside Canada, you will be presented with the following geo-location error instead:
"Oops… We're sorry, this content is not available in your location. If you believe you have received this message in error please contact us. Error 21"
CBC Radio One and Radio 2 have a live stream that you can access, but the stream changes based on regional location. CBC Music streams and CBC Radio 3 are not available internationally. Neither are most of the streaming player content. All of this can be bypassed, though, by using a VPN. A VPN can spoof your IP address and make it seem as if you are located in Canada, giving you access to all local content.
Below is a handy table that shows the providers that work best for unblocking the regional restrictions. I'll be discussing each provider separately below.
Best VPN to Unblock CBC
When shopping for a VPN provider, you need to keep a few things in mind. First, you want a provider that actually works to keep your data private. This means that you should check and see if the provider you're looking at as a viable zero-logs policy. The next thing you should look at is whether or not the provider is free or paid for. If it's a free service, then you're better off not subscribing in the first place. Free VPNs are actually very dangerous, and you end up paying for your service in a way that's worse than shelling out a few bucks.
Paid providers, on the other hand, are credible. The fact that you're paying for the service means that the provider has to provide what they are offering. Your best bet, by far, is to subscribe with a top-tier VPN provider that is credited with doing the job it advertises. The following providers fit all of the criteria you should be looking for:
1. ExpressVPN
The best VPN you can use, in general, is ExpressVPN. Widely known as the best product on the market, ExpressVPN offers 2,000+ servers in more than 94 countries, giving you genuine global coverage at all times. Security-wise, ExpressVPN uses military-grade encryptions and the latest VPN protocols to keep your traffic and data safe. ExpressVPN also has:
Fast download speeds
A strict zero-logs policy
Stealth servers for countries with heavy online censorship laws
5 simultaneous device connections
A Smart DNS feature for faster streaming
You can read the full ExpressVPN review here, and test out their services by taking advantage of their 30-day money-back guarantee.
2. BulletVPN
The Number 2 spot goes to BulletVPN, a P2P supporting service. BulletVPN does have a decent server count (154 servers in 55 countries), but it fully makes up for it with the features it offers, which include:
A Smart DNS feature
Strict zero-log policy
5 different VPN protocols
Military grade encryptions
5 star support team
Optimized servers for streaming and P2P file sharing
As with ExpressVPN, you can benefit from BulletVPN's 30-day money back guarantee and test out the service for yourself. Take a look at the full BulletVPN review here for a better idea of all this provider has to offer.
3. NordVPN
Here is a top-tier provider full to the brim with extra features. NordVPN has 4,000+ servers found in more than 59 countries, one of the highest server counts available. The VPN provider even has designated streaming servers for uninterrupted viewing. Some of NordVPN's other features include:
Double VPN
2048-bit SSL encryptions
6 simultaneous device connections
Tor integration
Anti-DDOS attack protection (add-on)
Check out the NordVPN review here to learn about the other cool features this VPN provides. Same as with the first 2 providers, you can benefit from their 30-day refund policy before making a commitment.
How To Unblock CBC Player in USA with a VPN
Now that you know what a VPN should do and have an idea of which VPNs you should be looking at, let's talk about how to get your VPN to unblock CBC.
It's actually very straightforward: When you launch a VPN you have to connect to one of their servers. Using that server, the VPN will re-route your traffic through a secure tunnel and encrypt all of your data. When that happens, your public IP address changes to match the server's location. To unblock CBC, you'd need to connect to a Canadian server. Here's how you can do that using ExpressVPN (the following steps can be applied to all the VPNs listed above):
Go to ExpressVPN's website and sign-up with the service.
Download the VPN app that works on your device. VPN apps are usually found for Windows, Mac, iOS, and Android. ExpressVPN offers a native app for Linux, too.
Launch the app and sign in using your credentials.
Pick a Canadian server to connect to, wait a few seconds for the connection to establish.
You will now appear to be browsing the web using a Canadian IP address.
Enjoy your CBC content!
See? Simple.
Best VPN to Unblock CBC – Final Thoughts
And that's all there is to it! You can easily unblock CBC and access all of the content from back-home anywhere in the world! With a VPN, especially one of the VPNs mentioned above, you never have to miss out on Canadian content again.
Best VPN for CBC
VPN Apps

Speed

Support

Refund Policy

Access to Geoblocked Sites