With the many streaming services available on the market today, it can be difficult to find one that offers the perfect mix of content to suit your taste. Some charge hefty subscription fees that you'd have to think twice about committing to, while others demand that users plug in a cable at a time when everyone else continues to embrace cord cutting. If you're looking for a service that won't ask for any fee and still offers premium content for viewers to stream, you might want to check out Sony's Crackle.
Best VPNs for Crackle Summed Up
We've summed up the whole review in the list below. Here are the best VPN service providers you can use to watch American Crackle abroad:
What Is Crackle?
Launched in 2004, Crackle has had more than a decade to fine-tune its offering to the demands of its viewers, and this has seen it evolve into a favorite for users who want to stream free quality content. The only thing that you'd have to get used to is the ads that run in the middle of your streams every now and then. Other than that, Crackle, or Sony Crackle like it is labeled now, is also quite easy to access, as you can stream it through your iOS, Android, Windows Phone or even Kindle devices.
The only thing that might keep you from streaming content from Crackle is probably your location. The service happens to be geo-restricted, and it is therefore quite difficult to access if you're based outside the US. This is done so as to not violate any of the distribution and licensing agreements that have been set up by most of the companies whose content can be streamed through the platform.
Assuming you've traveled outside the US and you felt the need to stream a movie or show that's only offered by Crackle, you'll need a solution that'll help you hide your location, so that the service assumes that you're actually within the country. The best solution that allows you to do this is a VPN.
Why You Need a VPN for Crackle
A Virtual Private Network, commonly referred to as a VPN, is basically a collection of servers that you can have your data pass through when you're connected to the Internet. In doing so, your data gets encrypted, and details about you such as your location get hidden. As soon as you establish a link to a remote server, the information conveyed by your IP address either gets hidden or altered so that the sites that you visit aren't quite able to know as much about you.
Accessing Crackle outside the US through a VPN becomes possible since once you connect to a remote server based there, you'll be able to stream content just as you would if you were actually within the country. Using a VPN also has a good number of advantages that you get to benefit from such as increased security and anonymity. Your security increases because you'll have your data protected through encryption, and you also become anonymous since sites won't be able to pick up any data about your connection.
When thinking about the perfect VPN service to subscribe to, there are a couple of things that you ought to keep in mind. First off, you're looking for a service that you'll be streaming a lot through. This means you ought to ensure that the VPN service has fast, reliable servers, as well as a good number of them based within the US.
Best VPNs for Crackle
There are a lot of providers that boast of providing the very best form of service to anyone who subscribes to them, but not many of them are able to live up to this claim. To help you sort out the best from the rest, we've already listed a number of services that'll make sure you're able to access Crackle regardless of wherever you may be.
1. ExpressVPN
ExpressVPN holds up really well compared to what the other providers in the market have to offer, and this is because of the high quality of service they keep on delivering to their customers. Being based in the British Virgin Islands also means that ExpressVPN is under no liberty to abide by any data regulatory rules, and this, along with its stern zero-logging policy helps assure customers that none of their histories gets stored or recorded by the service. ExpressVPN provides adequate security through 256 bit AES encryption and also allows for up to 5 devices to be connected all under one account.
ExpressVPN is also well equipped with a server count of about 2000, and a whole mix of features that help enhance the level of security you get once you subscribe. There's its range of stealth servers that keep you secure as you use the service in countries where VPN use is prohibited, as well as its split tunneling feature that allows you to choose exactly what parts of your traffic you'd like to have encrypted.
ExpressVPN is also well famous for its customer care service, which is sure to help you out wherever you come across an issue that's too difficult for you to deal with. You can find out more about this top-tier provider by going through our ExpressVPN Review.
2. BulletVPN
BulletVPN is another service that you can trust to access Crackle whenever you're outside the US. The service has about 150 servers to its name which are all super-fast and capable of connecting you to any geo-restrictive site you might want to visit. The servers are also optimized for speed and streaming, so you shouldn't have to wait for videos to buffer having subscribed to this service.
BulletVPN also offers the standard 256 bit AES encryption to keep your online activities secure and allows for users to choose from either OpenVPN, PPTP, L2TP, and more as their preferred VPN protocol.
You can learn about this and a lot more of what BulletVPN has to offer by going through our BulletVPN Review.  
3. NordVPN
NordVPN features second on our list thanks to its diverse set of features and its wide range of coverage provided by its 4000+ servers. This Panama-based provider has a well upheld zero-logging policy, a reliable customer care team, full support for users who hope to torrent, as well as a VPN app that's capable of running on a wide range of Android, iOS, Windows, or Mac OS-based devices, and platforms. NordVPN is also quite generous with its support for simultaneous connections, as users are able to secure protection for up to 6 devices under a NordVPN subscription.
Feature-wise, NordVPN is not one to disappoint. The service allows customers to select which servers to connect to for the best performance, and also supports being used in conjunction with Tor for increased anonymity. Security is guaranteed thanks to 256 bit AES encryption, as well as support for OpenVPN, PPTP, and L2TP/IPSec as VPN protocols available for use.
The package also includes a CyberSec software feature that ensures users are able to enjoy uninterrupted browsing since it blocks out unwanted ads and dangerous malware. For an in-depth report of what you should expect after subscribing to this provider, have a look at our NordVPN Review.
How to Unblock US Crackle Anywhere in the World?
So, you have signed up with any of the top VPNs for Crackle we've listed above. What's next? Now it's time to unblock you favorite American channels with the help of your VPN service provider:
First, download and install the VPN app on the same device you wish to watch Crackle on.
Launch the VPN once it is installed and sign into it using your VPN account.
Next, connec to an American VPN server from within the VPN app.
Keep the VPN app running in the background and head over to the Crackle website.
Alternatively, you can launch the Crackle app if it is supported on your device.
Finally, watch US Crackle as if you were in the United States.
Wrap Up on The Best VPN for Crackle
Streaming through Crackle will be a breeze if you choose to subscribe to a credible VPN service. The three that we've listed here are all suited to provide the best possible service for streaming, as well as adequate security for whenever you're browsing online.
Best VPN for Crackle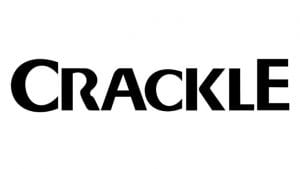 Name: ExpressVPN
Description: Whether it's Crackle, Netflix, Hulu, HBO GO, or any other US-only streaming service, ExpressVPN is the best VPN provider you can use to watch your favorite American channels anywhere in the world.
VPN Apps

Access Geoblocked Content

Speed

Support

Refund Policy