How to Sony Crackle Anywhere – Unblock Outside the US
|
How to watch Sony Crackle anywhere? Crackle is a popular streaming channel that used to offer it service in around 21 countries. However, now, Crackle is region-locked and only available in the US.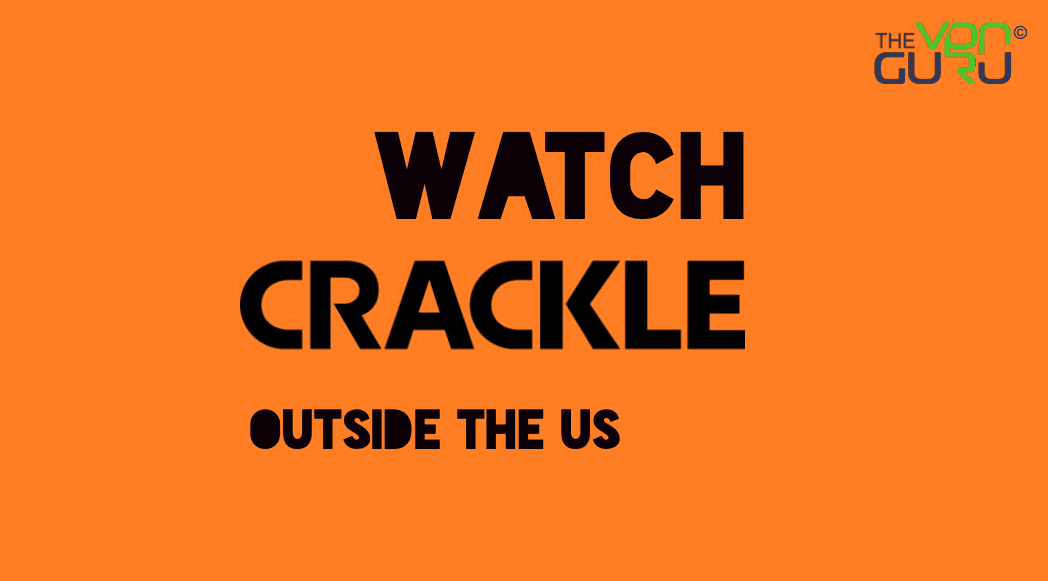 If you live in the UK, Canada, Australia, Germany, or elsewhere outside the US, your access to Crackle will be terminated.
In order to help you to watch Crackle from anywhere in the world, we've created a comprehensive guide with all the details you need.
Get Crackle Anywhere – Quick Steps
Time needed: 4 minutes
Let's not keep you waiting. To unblock Crackle outside the United States, the following steps are required:
Subscribe to a VPN service.

ExpressVPN is highly recommended as it has several speedy servers in the US.

Download and install the VPN application on your device.

You can get the app through the provider's website or your native App Store.

Activate the VPN software and sign in.

Once in, head over to the server list.

Connect to an American server.

You will receive a US IP address in the process.

Launch Sony Crackle's website or application.

We've included an installation guide below.

Sign in with your Crackle account.

If you don't have a Crackle account, you can follow the steps below and create one.

Watch Sony Crackle anywhere.

Stream Crackle's content in the UK, Canada, Australia, and elsewhere outside the US.
Watch Crackle Overseas – Full Guide
We have a lot more to talk about. You can find all the details you need in this in-depth walkthrough:
The Requirements
To get Sony Crackle in your country, make sure you have everything on the list below:
A credible VPN.
A Sony Crackle account.
Crackle-compatible device.
Is Crackle Available in My Country?
Crackle is a free entertainment network that works on many platforms such as Android devices, iPhones, iPad, Xbox, PS3, PlayStation 4, Apple TV, and many more. 
A couple of years ago, Crackle was available in the U.S., Canada, Australia, and across 18 countries in Latin America. Even back then, Crackle applied geo-blocking as its content varied depending on the region.
The service had around 26 million registered users in the countries where it's available. Now, Sony Crackle stopped all operations in 20 countries and is now only available in the United States and territories
Geo-blocking requires the channel to look up your IP address to determine your location. Once it figures out that you reside outside its coverage area, it blocks your access almost instantly.
Whether you're using the Crackle website or app, here's the error message you get if you attempt to stream the channel from outside the United States:
"Thanks for visiting. Unfortunately, we're not currently available in this region."
It's no problem, Crackle can be accessed easily from anywhere in the world. Despite being US-restricted, if you follow the steps above, Sony Crackle will be all yours in no time.
What Can a VPN DO?
VPN, which stands for a virtual private network, helps you spoof your IP so that it appears your traffic is being generated from the USA. For example, while you're actually living/working overseas/studying in Germany, France, or the U.K. This way you will be able to watch American Crackle no matter where you live. VPN also has additional benefits.
It secures all your traffic making it impossible for your ISP to snoop on your online activity.
Internet speed might decrease if a cheap VPN is acquired. However, reliable VPN providers such as ExpressVPN provide faster speeds and proper support when needed.
VPN is the perfect tool to bypass suspicious ISP policies such as DNS Hijacking or Transparent proxies.
If a client chooses a VPN based in the USA, all American services such as Hulu, Netflix, Amazon Instant Video, or Dramafever become available.
Some devices such as Smart TVs might not benefit from VPN unless you have a router that supports VPN.
If you are on the lookout for a VPN, check out ExpressVPN, they do have easy to install and use VPN apps for iPhone, Ipad, iPod, Android, PC, and Mac.
How to Unblock Crackle outside the U.S using Smart DNS Proxies
Another way to watch Crackle outside the U.S. is Smart DNS (Domain Name System). Unlike VPN, Smart DNS keeps your traffic unencrypted. While VPN redirects all your traffic to the server of the country where the VPN is based, a Smart DNS Proxy intelligently only chooses the necessary bits of traffic and redirects them accordingly. As a result, you'll be able to enjoy local services and be applications that are exclusive to specific regions at the same time. Other advantages include:
Speed: No speed loss since traffic is not encrypted.
Multiregional: You can watch BBC Iplayer, American Netflix, BEIN Sports, Canal+ simultaneously without the need for any additional configurations or changes.
Convenient: Setting up a Smart DNS is really easy. Just sign up, acquire DNS codes, and input them into a router or device.
Platforms: All your gadgets and devices (Apple, Windows, Android, Smart TVs) can be used with Smart DNS.
Your ISP might use DNS hijacking or Transparent proxies and thus rendering Smart DNS useless. In such cases, VPN is recommended.
Smart DNS proxies have become very popular due to their major benefits for avid streamers. That's why all of the VPNs on the list above offer the technology as part of their subscriptions.
Every single one of these providers has a 30-day refund policy. Therefore, you have a lot of time to figure out whether they're good for you or not.
How to Create a Crackle Account Outside the US
With a VPN account, you can now sign up for Crackle. Here's what you need to do:
Open your VPN application and connect to an American server.
Launch your preferred browser and head over to https://www.crackle.com/
On the top right of the screen, click on Sign In.
Next, select "Sign Up for Free."
Enter the necessary details and click Create Account.
You now have a Sony Crackle account.
How to Get Sony Crackle on Any Device Outside the US?
You now have both a VPN subscription and a Crackle account. All that's left is to get the channel on the device you're operating:
Mobile
Getting Sony Crackle on your iOS or Android mobile is an easy task. The first thing you need to do is get the VPN application on your device and connect to a US server.
After that, change your native App Store's region to the US and get the Crackle app:
Now, launch the channel's app and sign in with your account. Finally, watch Sony Crackle anywhere in the world.
Desktop
When it comes to PC and Mac, there is no Sony Crackle application to use. Instead, you'll have to use your browser. But first, you must connect to a US VPN server.
Once the connection is established, head over to https://www.crackle.com/ and press the sign-in button on the top right of the screen.
Enter your Crackle username and password. Now, you can stream Crackle wherever you are.
Smart TVs
Things differ when it comes to setting up a VPN connection on Smart TVs. To do so, you should install the VPN on your router instead.
If that's not a convenient method, you can configure Smart DNS on your Smart TV. Once you do that, change your Smart TV's region to the US and get the Crackle app:
Now that you have the app, sign in with your account, and start watching.
Android TV
Android devices are all the same when it comes to setting a VPN or downloading apps from other countries. You can easily download the VPN app on your Nvidia Shield or Sony Bravia.
Once you get it, connect to a US server. Next, change your Google Play Store region to the US and download the Crackle application.
Launch the channel, sign in, and enjoy.
Chromecast
Chromecast also does not support VPN clients, which is why you should either install the VPN or configure Smart DNS on your router.
Moreover, unless your Chromecast device already has the Crackle app built-in, you can't get it directly on the device.
Therefore, you must download the Crackle app on your mobile device, select the video you want, and cast it to Chromecast.
Roku
PS4/Xbox
Using gaming consoles as streaming hubs has become a common practice among streamers. To get Crackle, install the VPN on your router or configure Smart DNS on your gaming console.
Next, switch your store's region to the US and get the Crackle app:
Finally, activate the app, sign in, and start watching your favorite movies and shows anywhere.
Crackle Outside the US – FAQ
Do you have more questions? We're sure this section has everything you need to know:
Yes. Sony Crackle is totally free. You don't need any kind of subscription to access Crackle.
Do I Need an Account to Stream Crackle?
While the channel is completely free, you still need to create an account to watch its content.
Can I Download Crackle Content and View it Offline?
Unfortunately, that is not a feature Crackle provides at the moment. You can't download content for offline viewing.
Why Can't I Watch Crackle in Canada Anymore?
That's because a few years ago, the ad-supported video service stopped offering its services in every supported region, except the United States.
Why Can't I Find A Show I Used to Watch on Crackle?
Due to agreements with programming providers, some movies and TV shows are only available for a limited amount of time.
What Devices is Sony Crackle Available on?
You can watch all of Crackle's content on the following devices:
Android
iOS
PC
Mac
Smart TVs
Android TV
Chromecast
PlayStation
Xbox
Roku
What Can I Watch on Crackle?
With a Crackle account, you have access to a huge library of content. Here are a couple of titles
Astor Boy
Maggie
21 Jump Street
The Beast
Being Human
Betrayal
Cashmere Mafia
Charlie's Angels
Dr. Ken
The F Word
Hell's Kitchen
Insomnia
Kitchen Nightmares
Merlin
The Oath
The Player
Snow and Ashes
Sony Crackle Anywhere – Final Words
Both VPN and Smart DNS Proxies allow you to greatly increase your internet freedom and get rid of any geo-restrictions.
Both U.S. ex-pats or residents outside the U.S. can benefit from these solutions to enjoy watching Crackle anywhere.
Which service suits better is based on your needs, if you are still confused, feel free to send a comment.