You're probably one of the many users who rely on Google for doing your online search whenever you're on the Internet. It's probably because we all know that Google is by far one of the best search engines ever built, and if you're the type of person that has a lot of work that you get done online, you probably even use their other services such as Drive, Gmail or even YouTube. What most people figure out later is that your prolonged use of the search engine may lead to you getting results that are more or less tailored to your taste. You might notice this starting to happen when Google starts suggesting things you might like, or when you get notifications that you never signed up for about things that might interest you.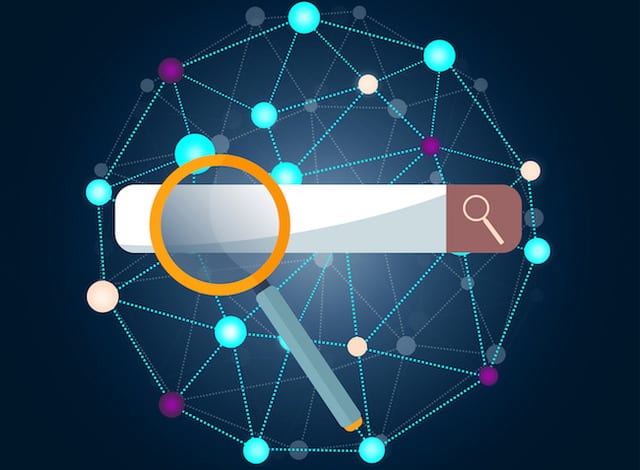 Google Tracks Your Behavior Online
This happens because Google has a subtle way of tracking down your search patterns and keeping a record of what you're curious about whenever you're using their search engine. People who are conscious of their privacy online may not really sit well with the idea that their search patterns are being recorded somewhere, so with that in mind, we went ahead and rounded up a number of alternative search engine models that may serve you better if you'd want to keep your research private.
The Best Search Engines for Privacy
The idea here is not really offering better choices as opposed to Google, but identifying search engines that have are more user privacy oriented as compared the online search giant.
1. DuckDuckGo
Since our list includes a number of search engines that are not as popular with the public majority, DuckDuckGo is one pick that we can bet that at least a good number of users might have heard about.
The service has a number of unique attributes, the most noticeable one being that you only get to see advertisements that are in one way or the other related to what you're searching the Internet for. This means that no user profile is built, and therefore your privacy remains intact. Because of this, you get to lose out on a personalized browsing experience as the search algorithms do not store your previous search terms or results.
As an alternative to ensure that your results are somehow tailored to your needs, the service uses metadata to scale down its answers. This is applied for example when you're searching for a destination in your country. You will be provided the option to select a particular country.
2. Startpage
Next up is Startpage, another user alternative that most people will agree does not come as close to Google in terms of search intelligence. The user interface is somewhat familiar to that of Google, but the two services are vastly different.
It however allows for customization by allowing you to choose your preferred theme, and also offers an option that allows you to create a user specific URL that you can use to keep your settings intact for the next time you conduct a search using the service.
3. Qwant
If you've tried out DuckDuckGo and didn't really like it as much, perhaps Qwant could be a better alternative. The service is largely adored because it ensures all its users enjoy digital freedom, which is the ability to search for whatever you need without fear of being tracked.
Qwant offers a dynamic experience that is highly likely to be different from what you're used to with Google and the likes. The service is able to offer trending stories and hot topics without necessarily building a user profile. The user experience is rich, and the search engine service does well to offer a variety of results based on the query that you searched for.
4. Swisscows
Previously known as Hulbee, Swisscows is another recently rebranded search engine that is also unique in its provision of service. It relies on Bing to come up with the results to your search query, and has a useful tag cloud that shows up on the left sidebar where useful and related information about your search query gets displayed.
You only get to organize your search results by date, and this is courtesy of the really simple design language that was used to build the engine. The best results are fetched based on a tile search technique, where semantic technology is used to ensure the search terms relate with the listed results. The algorithms they use also prevent any form of violence or pornograohic material from turning up on your search query.
5. Privatelee
Another service that guarantees not to spy or form user profiles based on your search queries is Privatelee. This search engine is reliable if you're searching the web for mostly general queries, and is not the best option to consider if you're about to do some deep digging online. You might also get some unrelated results as soon as you're done going through the first 10 pages of whatever comes up.
The one unique thing we found out about Privatelee is that you can rely on shortcuts to help you search for your query using more efficient methods. This makes everything faster and also widens the scope of your search.
6. Peekier
Also relying on algorithms instead of metadata, Peekier searches for your queries online by giving you a bit of a preview of the web page in which your search query was identified on. You essentially get to "peek" at what you're looking for. It's a new way of presenting results, but the only downside is that it takes much longer than people are willing to wait to come up with the small previews.
The only advantage to this is that with Peekier, you can decide not to visit a website, and therefore prevent them from getting information about you.
7. searX
The guys at searX came up with a fairly clever plan where they rely on other search engines to come up with the results to your query and then they get put together and presented to the end user. The service is open source so your data doesn't get stored anywhere. If you consider yourself a techie, you can go on and customize the service by configuring it to your own search terms so that you get to use it as your very own search service.
Those of you who are fond of using torrents will benefit greatly from the service as it will allow you to search for the magnet links to a particular file. You'll also be able to tweak the search settings to work to your best advantage.
8. MetaGer
Closing up our list is MetaGer; the only search engine that we found to rely on a Tor network to provide anonymous access to the search results of a number of search engines. It works more or less the same as searX, but it incorporates an added layer of security to ensure privacy and anonymity.
Being based in Germany means that they're don't operate under any strict data sharing policies, meaning your information and search records are not stored or even shared by anyone. The only thing you might have to deal with are the constant advertisements, which you can get rid of by becoming a member of SUMA-EV, the non profit organization that sponsors the search engine.
VPN for Added Privacy
Also, make sure you use a VPN to keep your online activity hidden. Google is not the only entity keeping a track of you. There are ISPs and hackers and to make sure they don't read your data, you need to subscribe and use a VPN service.
Always use a reliable VPN service and avoid free VPNs because free ones might be honeypots laid out by hackers to lure you to reveal your data. Apart from that, free VPNs come with bandwidth and speed restrictions. And then they might keep a track of your online activities, so make sure you read a few reviews before subscribing to a VPN.
Conclusion On The Best Search Engine Alternatives To Google
Now that you know about a number of alternative search engines, you should go try them out to see how you'll like them. Think there a couple that we might've left out? Leave us a comment and let us know. We'll be happy to do a review of any other new alternatives.