Most of us by now have come to terms with the variety of dangers that exist on the Internet. Whenever you're online, there's always a risk of getting hacked. This can be very unfortunate. With your information stolen, you run the risk of having your bank account cleared, or being a victim of identity theft.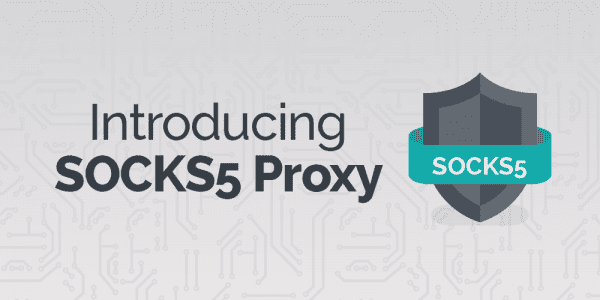 Having a solution in place to prevent such events is very important especially if you tend to spend a great deal of time online. One of the forms of protection you could count on to stay secure is having details about you hidden. This means making it difficult for any criminals to track whatever you may be up to online. You can do this by routing your connection through a proxy server. A proxy server then assigns you a new Internet Protocol or IP address. This then makes it possible to change wherever you seem to be accessing the Internet from.
Using a proxy does indeed help to hide some of the details that are conveyed by your connection. Most critics argue that the level of security offered still leaves a lot to be desired. To try and address this issue, many users are advised to switch to a more secure kind of proxy; the SOCKS5 proxy servers.
These kind of servers are better than traditional proxies because they require an additional layer of authentication before you access a website's server. It allows for only authorized users to access a server. Therefore the probability of outside parties gaining access to your browsing history, or your data, shrinks.
The biggest benefit of switching to the SOCKS5 proxy service is that you enjoy both speed and a better level of online protection while browsing the Internet. This, however, works best when you're activities online won't be taking up such a high amount of bandwidth.
For users who might still not be satisfied with the level of security offered through the security offered by a SOCKS5 proxy service, the next best step would be to enlist a credible VPN service.
Best VPN with SOCKS5 Proxy – Using a VPN
The use of a VPN service allows you to encrypt your connection in such a way that makes it difficult for your data to get intercepted. This keeps you safe from any cybercriminals, and cushions against any of their attacks geared towards stealing your information. You can hide your IP address and access geo-blocked sites with the help of VPN.
A VPN is also essential if you'd prefer to keep your ISP in the dark about what you're up to online. This helps prevent your ISP from controlling how much bandwidth you consume. Most ISPs try to enforce a data limit, which when you surpass, you start experiencing a slower Internet speeds. Some of them even completely block out access to certain websites and channels. A credible VPN provider will help you work around all these challenges. But how does it compare to a SOCKS5 proxy?
SOCKS5 Proxy Service VS VPN
Using a VPN gives you a reliable source of online security, but it tends to reduce your browsing speed to a certain extent. On the other hand, relying on a SOCKS5 proxy means your browsing speed remains significantly faster than it would have if you were using a VPN. Though the security wouldn't be as good.
These differences mean the two alternatives are suited for varying uses. The SOCKS5 proxy works best when your main intention is to hide your location or to improve your speed when torrenting. VPN, on the other hand, allows you to get around firewalls. It also enables you to do more sensitive work online or torrent with a higher level of security.
Best VPN with SOCKS5 Proxy Service
This, however, is not to say that you cannot use both services if you would so wish. There are a couple of VPN services that have the SOCKS5 proxy as an added feature. This gives you the opportunity to choose between which of the two services you'd like to have running. If this is the kind of option that you would prefer, take a look at the two VPNs below.
1. IPVanish
IPVanish starts off our list as one of the few VPN providers that can offer you both a SOCKS5 proxy and VPN. The capable service is headquartered in the US. As an IPVanish user, you can connect 10 different devices simultaneously. The service guarantees security through 256-bit AES encryption. It offers support for a diverse range of VPN protocols, too.
IPVanish also offers another alternative especially for users who wouldn't want to download its VPN client. There are browser extensions available that serve the same purpose but to a smaller scale compared to the complete VPN client.
IPVanish also offers super-fast speeds that are great from streaming, as well as both unlimited bandwidth and unlimited server switching. The service also has native support for users that want to torrent. Its SOCKS5 proxy service plays a huge role in this. All you'll have to do to connect to the service is log onto a certain web address, authenticate your login and you'll be set. For a more detailed explanation on what the service has to offer, have a look at our IPVanish Review.
2. NordVPN
NordVPN has quite a number of inbuilt features to secure your connection. A SOCKS5 proxy happens to be one of them. The service is based in Panama and is about 4200 servers strong. Such a large network of servers allows the service to optimize some of the servers for specific online functions.
Users are therefore able to go for servers that are best for either streaming, gaming, bulk downloads, or torrenting. The service also allows up to 6 simultaneous connections under one account. 
NordVPN also employs 256 bit AES encryption to secure user traffic and works really well with Tor to facilitate added anonymity. Once you sign up, you get to use Cybersec software to turn away any unwanted ads or malware.
One of NordVPN's most prolific features happens to be its Double VPN encryption protocol. This service doubles the level of security you have by routing your traffic through two servers instead of one, making it even more difficult to track you or your activity online. For more information on this all rounded provider, have a look at our more concise NordVPN Review.
Conclusion on The Best VPNs with SOCKS5 Proxy Service
In our brief review, we've just gone through the kind of benefits to expect when using either a VPN or a SOCKS5 proxy service. We've also had a look at some of the best VPN services that have both alternatives on offer. Hopefully, this makes the decision a little less hard to think about. If you have any questions or comments you'd like to share, you can do so by leaving them in the comment section below.
IPVanish Review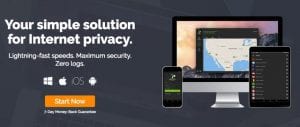 Name: IPVanish
Description: As one of the most popular VPN services around, IPVanish offers excellent customer support, over 600 different VPN locations, and easy-to-use apps.
Price: 10
Currency: $
Operating System: Windows, OSX, Android, iOS
Application Category: Multimedia
Refund Policy

Speed

Support

Apps
Comments Rating
( reviews)