ExpressVPN is one of the most trusted services in the world. This VPN provider offers you security, privacy, and amazing speed so that you can have a whole new internet experience. However, there comes a time when a VPN is no longer needed. Whether it's you're not satisfied with what it offers or simply because you don't need it anymore. Whatever the reason is, you should know how to cancel your ExpressVPN subscription. This guide will show you exactly how to do so. Let's begin.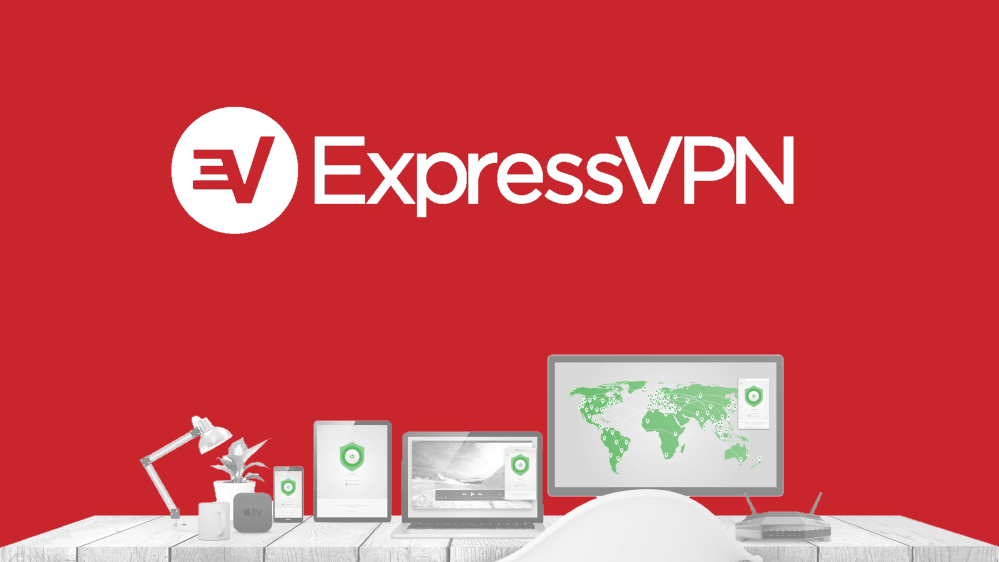 How to Cancel ExpressVPN Subscription
Before you do anything, ExpressVPN is one of the best VPN providers in the world. You have to think twice before making a decision. If you're facing some technical issues, talk to their support team, they'll be able to help you with your problem.
However, if you're still hellbent on canceling your ExpressVPN subscription, it's going to take you a few minutes to pull it off. Deactivating your account is as straight forward as you want it to be. There are a few steps you need to take before an official cancellation occurs. Here's what you need to do:
First, go to ExpressVPN's official website and choose My Account.
Sign in with your ExpressVPN account.
Once signed in, head over to subscription settings.
Now, you'll see Turn Off Automatic Renewal on the bottom left of the window. Click that.
You'll be asked to confirm. Click on Turn of Automatic Renewal again.
This message will pop up after you confirm the cancellation.
The Automatic Renewal has been canceled.
Now, you need to contact customer support and tell them that you need to cancel your subscription.
If you're new, the support member will tell that you'll get your money back within 5-7 business days. That's only if you haven't reached the 30-day period.
Your account has been deactivated. However, if you're waiting for your refund, you'll receive an email address to confirm that it's back in your account.
Do I Lose My Money?
That's not the case if you're new to ExpressVPN. By new I mean haven't crossed the 1-month cash back guarantee. Canceling your subscription within 30 days of signing up for the servers earns your the right to get your money back. Don't worry, once you talk to the customer support and answer a few questions about why you're deactivating your account, you'll receive your money within a 7-day period.
Being unsatisfied with a product is one of the top reasons to lose interest. However, if you're an iOS user, you don't have to pay to test out ExpressVPN's features. If you operate on an iPhone or iPad, you'll have the privilege to try out their service for free when you get ExpressVPN's 7-day free trial. It's a great opportunity to take the VPN provider on a test drive before making up your mind whether to invest in it or not.
Alright, Canceled – What's Next?
You certainly don't want your device to be exposed when you go online. If you weren't satisfied with what ExpressVPN had to offer, you can search for other VPN providers to take its place. However, the task is not that easy as not all the VPNs out there are reliable to invest in. That's why I went ahead and got you 3 other top ExpressVPN alternatives to check out. Here they are:
NordVPN
NordVPN promises its users a well-rounded service. Users can fully rely on the zero logging guarantee no matter what country they're located in. Additionally, you'll find the NordVPN's server network to be bigger than that of ExpressVPN. You can literally tap into more than 5000 servers located across 60+ countries. 
It also has a double VPN protocol, which routes its data twice through its servers instead of once. This doubles the encryption on your traffic making it a lot more secure than it was before. NordVPN also has its own DNS Proxy, which grants you access to hundreds of channels around the world. If you want to know more, take a look at our NordVPN Review.
BulletVPN
BulletVPN focuses more on reliable security with its 256 bit AES encryption. You'll find that their server network isn't that big compared to ExpressVPN. However, the servers are strategically in high-demanded places such as the US and the UK along with more than 30 other locations.
BulletVPN also provides a wide array of VPN protocols for its users to choose from, and they include OpenVPN, L2TP/IPSec, IKEv2, and PPTP. You'll find that this new VPN is worth your time if you check it out. To know more, go through our BulletVPN Review.
SurfShark
The VPN industry lately witnessed the debut of SurfShark. This newcomer has been killing the charts ever since it saw the light on the VPN market. The first thing that might catch your attention is that it offers an unlimited connection range when it comes to devices. That means you can share your VPN connection with friends, family, even the neighbors under one account.
As for servers, the British Virgin Island-based provider has more than 800 servers in its scope. Security-wise, it has support for both OpenVPN and IKEv2 VPN protocols. 
Another neat feature users get to enjoy is CleanWeb, which blocks malicious links, ads, and trackers. Moreover, the provider allows for unlimited bandwidth and server switching. In my opinion, it's a great ExpressVPN alternative. Check out this SurfShark Review and see what I'm talking about.
How to cancel Your ExpressVPN Subscription
After you subscribe to ExpressVPN, you'll notice a lot of stuff that might not meet your expectations. That's why you tend to deactivate your account after some time. However, ExpressVPN is still one of the best VPN providers out there. If you unsubscribe to their service, that doesn't mean that it's not a good one. On the contrary, I still use the VPN and I'm fully satisfied. It depends on each user's perspective.