Facebook may have been hit by charges that it gave user data to third-party groups, but this has not stopped the social media giant from finding devious and dark new ways of collecting data. Not even a scandal that is threatening to sink this social networking site deters them from harvesting your data. Facebook has been making news for all the wrong reasons. It assisted Cambridge Analytica to collect millions of user profiles and make unauthorized use of the data to influence the 2016 US presidential elections outcome. Proving skeptics right, Facebook has collected data using wrong methods. This data could even be misused to target individuals.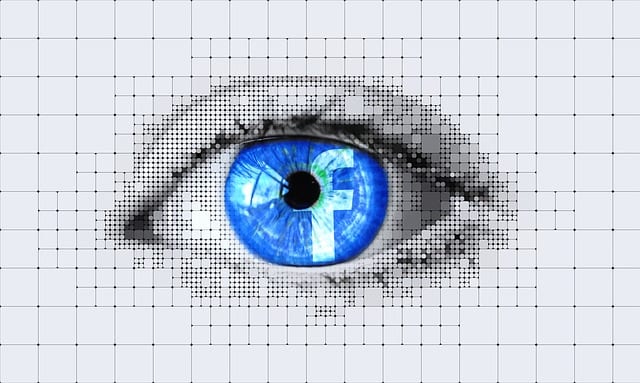 Social Media Giant Limits User Privacy
Data collected by Facebook is a cause for concern. It tracks every interaction you have on the network and every pic you upload or delete. Data collection has taken an extreme turn in recent times, though. Facebook has used privacy and security as an excuse to undermine what they were seeking to protect by pushing apps and features.  
Here are three apps that Facebook uses to steal your data:
Facial Recognition Catches Users Off Guard
During early March, Facebook users came across a News Feed alert introducing them to a new and enhanced Facial Recognition software. This software would identify them in all images. The system also prevented photos from being misused by strangers (like catfishing) and enable visually challenged persons to identify photos. Facebook sent two messages. One stated you needed to opt out, while another said you could opt in.
Under the guise of offering considerate and secure photo tagging, Facebook's biometric capabilities increase in sophistication. As has been explained to the State by Alvaro Bedoya, Georgetown University's director of Center on Privacy and Technology, the social media channel would scan photos posted by close friends to find you. Now they are "scanning every single photo on Facebook" to find you!
The biggest concern is what Facebook plans to use the biometric data for. The facial recognition software can detect human faces accurately 98% of the time and one person from 800 million in just five seconds. Facebook could ID users in photos posted by strangers and provide the data to companies or governments to identify you.
Those who want to opt out of the facial recognition system must click Settings on their smartphone followed by Privacy Shortcuts> More Settings> Face Recognition and indicate No.
If you are accessing the system on the website, click the down (↓) arrow located in the top right of the screen and click on Settings. Then, select Face Recognition>Edit and then select No.
These options are not available for those under 18 years of age or residents in Canada and the EU.
App Latches on to Data When You Log Off
Facebook owns Onavo since 2013 and this company's app is known for collecting your data when you log off the social networking site. Onavo was initially known for optimization of mobile data consumption and provision of analytics services for mobile applications. Their apps don't serve to protect your phone, but actually, send data to Facebook!
Onavo Protect VPN Security: Wolf in Sheep's Clothing?
In February, Facebook users observed another menu item on their apps known as "Protect." When activated, it would redirect users to the Onavo Protect – VPN Security. This app states it seeks to "keep your data safe" while you're online. The apps actually secure your connection to the web only to parcel off data to the company and further, to Facebook. This includes everything from your wireless and mobile data as well as app usage and when the screen shuts down or switches on.
Onavo's Privacy Policy further states that personally identifying data may be shared with third parties and affiliates including businesses that belong to the group of companies it is part of, including but not restricted to Facebook. Even if you don't use Facebook, it uses your data!
Bolt App Lock: Another Facebook Heist
In March again, Onavo quietly launched Bolt App Lock for purportedly adding security measures like fingerprint recognition and PIN codes to your apps. This app delivers all the information it collects to Facebook once you log off.
Much like its predecessor Protect, Bolt even sends the information to Facebook, which then studies who is taking away your attention from the social media site and products like Instagram and WhatsApp.
Bolt's Privacy Policy is clear about how data is collected and analyzed. The app collects information about your smartphone and apps installed on it, including usage, device, and network data to not just operate Bolt, but siphon off the data to Facebook for product insights and building better user experiences. In short, it readily remits private data to Facebook for marketing.
AppStore removed Bolt once outrage built up over Facebook's latest attempt to steal private data. Facebook's spokesperson defended the app, telling TechCrunch it was just a "small, brief test."
But one thing is for sure. Facebook clearly collects data from Onavo's apps and has been doing so for a long time.
Digging Deeper: Find Out How to Beat FB at Its Own Game
If you aren't ready to delete your account, look at all the data Facebook stores about you by downloading archives of FB interactions.
Following these three steps on their site ensures they will notify you, once data is archived. This archive will release data Facebook has on you regarding contact lists, images for facial recognition, log in and session data points, all communication and photo metadata. This alone should provide ample food for thought.
Data Privacy Concerns Facebook Brings to the Table
A vital concern is the abuse of data collected by Facebook. While the Cambridge Analytica hearings unfold, it remains to be seen whether Facebook will take privacy seriously. Facebook wields immense influence and the social behemoth refuses to part data about its own practices. While you may seek to use the social media channel for entertainment or other innocent ends, Facebook clearly has devious plans up its sleeves!