Facebook's platform data is not to be repurposed for business goals, and that's why it's suing Rankwave. The analytic firm company allegedly is misusing and abusing Facebook's platform not to improve their app's user experience but to gain profit from advertising companies. Read more about Facebook suing Rankwave over data misuse in the article below.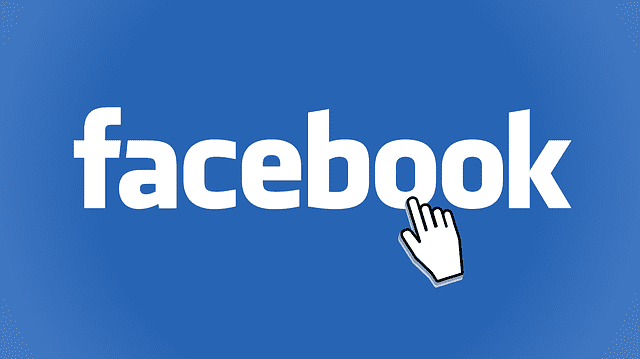 Facebook Sues for Rankwave's Data Misuse
Facebook filed a lawsuit accusing Rankwave, the South Korean analytics firm of abusing and misusing its platform's data. Also, Rankwave has refused to cooperate with Facebooks demands that entail deleting the data and following through a mandatory compliance audit. This is Cambridge Analytica all over again. For the time being, there's no evidence of wholesale transfer of Rankwave's data to other parties or its misuse. The firm certainly hasn't misused data to influence an election as with Cambridge Analytica. Facebook's lawsuit holds Rankwave guilty of gathering users' information without their consent to make money. However, the case further proves that Facebook was too busy boosting itself thanks to the platform designed to properly safeguard it against abuse.
About Rankewave's Misuse
Rankwave ran a consumer app called the 'Rankwave App", which was designed to measure users' popularity on Facebook. This is possible by analyzing the level of interaction that other users have with Facebook. On its website, Rankwave claims that this app calculates users' social influence score by 'evaluating their social activities' and receiving 'responses from friends.'"
It appears that Rankwave still offers an Android app that asks you to login with Facebook. This is so it can assess the popularity of your posts and give you a "Social Influencer Score". It was up until 2015 when Facebook became more strict with its policies. Rankwave's app gathers not only a user's own data but also their Facebook friends. As with Cambridge Analytica, this is what massively made up or built Rankwave's total data access.
More about the Case
Facebook's lawsuit focuses on Rankwave offering to help businesses build a Facebook authorization step into their apps. This way, they can pass all the user data to Rankwave. The firm then analyzes biographic and behavioral traits to send users' info to advertising businesses. Also, Rankwave misused data collected by its own consumer app for checking your social media "influencer score". That app of theirs could retrieve data about your Facebook activity such as location check-ins, finding out where you have checked in. Rankwave that way assists advertising agencies to target you with ads based on the information it collects. The use of a harmless fun app to gobble up user data and reuse it for other business goals is very similar to how Cambridge Analytica's personality quiz app tempted millions of users to provide data about themselves and their friends.
Inside the Lawsuit
The lawsuit accuses Rankwave of misusing Facebook's data outside of the apps where it was collected. The analytics firm delayed in responding to a cease-and-desist order intentionally, claiming it did not violate Facebook's policy. How credible can Rankwave be considering it lied about not using Facebook's apps since 2018 when they clearly were accessed in April 2019. Apparently, Rankwave has accessed data from more than thirty apps, that includes those created by its clients. To make matters worse as mentioned above, Rankwave refused to comply with a mandatory audit of its data practices. Its rejection to cooperate only confirms suspicions and allegations.
Facebook's lawsuit states that "Rankwave used the Facebook data associated with Rankwave's apps to create and sell advertising and marketing analytics and models — which violated Facebook's policies and terms." It also "failed to comply with Facebook's requests for proof of Rankwave's compliance with Facebook policies, including an audit." The social network also details in the lawsuit that its "Platform Policies largely restrict Developers from using Facebook data outside of the environment of the app, for any purpose other than enhancing the app users' experience on the app." Rankwave, however, is accused of using Facebook data outside those apps.
Commentary
Facebook's director of platform enforcement and litigation Jessica Romero said: "By filing the lawsuit, we are sending a message to developers that Facebook is serious about enforcing our policies, including requiring developers to cooperate with us during an investigation. To date, Rankwave has not participated in our investigation and we are trying to get more info from them to determine if there was any misuse of Pages data." 
Facebook's Reaction
To solve the issue and make up for the losses, Facebook is after compensation and Rankwave's compliance and cooperation with its terms. The major platform is seeking to cover the $9.8 million value of the data, additional financial damages, and legal fees. Facebook also issued a  restraining order against Rankwave, preventing it from accessing its platform. Plus, the analytics company must comply with Facebook's audit and delete all of Facebook's data.
Delay in Response
Rankwave came under Facebook's radar back in June 2018 right after it was sold to a Korean entertainment company in May 2017. According to Facebook's estimation, the value of data at the time of the buyout was $9.8 million. It's Facebook's mistake for not reaching out to Rankwave until January 2019. When Rankwave did not respond, Facebook issued a cease-and-desist order in February. Then, the firm company asked for an extension as its CTO had resigned. That's what Facebook called "false representations". Rankwave denied violating Facebook's policies later that month. It also refused to provide proof and showed no signs of cooperation.
Final Words
Irrespective of what Facebook knows about you, the company does not allow any policy violation that involves users' privacy. Rankwave was publicly promoting these services that violate Facebook's policies as if it would never be caught red-handed. This made a lot of cybersecurity experts ponder the nature of Facebook's policy. There were mishaps in Facebook's policy enforcement that don't go unnoticed. When Facebook identified the issue, a period of six months ran until Rankwave responded with information. It took several months before Facebook managed to block Rankwave's app. This delay highlights the failure to move quickly when enforcing policies. Facebook gave Rankwave an ample amount of time to provide proof against allegations, but Rankwave never responded. As a result, Facebook shut down Rankwave's app.