There are a lot of features to consider when picking a VPN, and speed is one of them. Security and privacy don't come first anymore. In fact, 50% of VPN users around the world use VPNs for entertainment purposes, which makes speed an important factor to consider. A slow VPN should always be avoided. Only a few providers are built with robust Tier-1 server networks and around 99% aren't. With detailed evaluations and a lot of speed tests, we finally figured out what the fastest VPNs in the industry are. Check them out in this full review.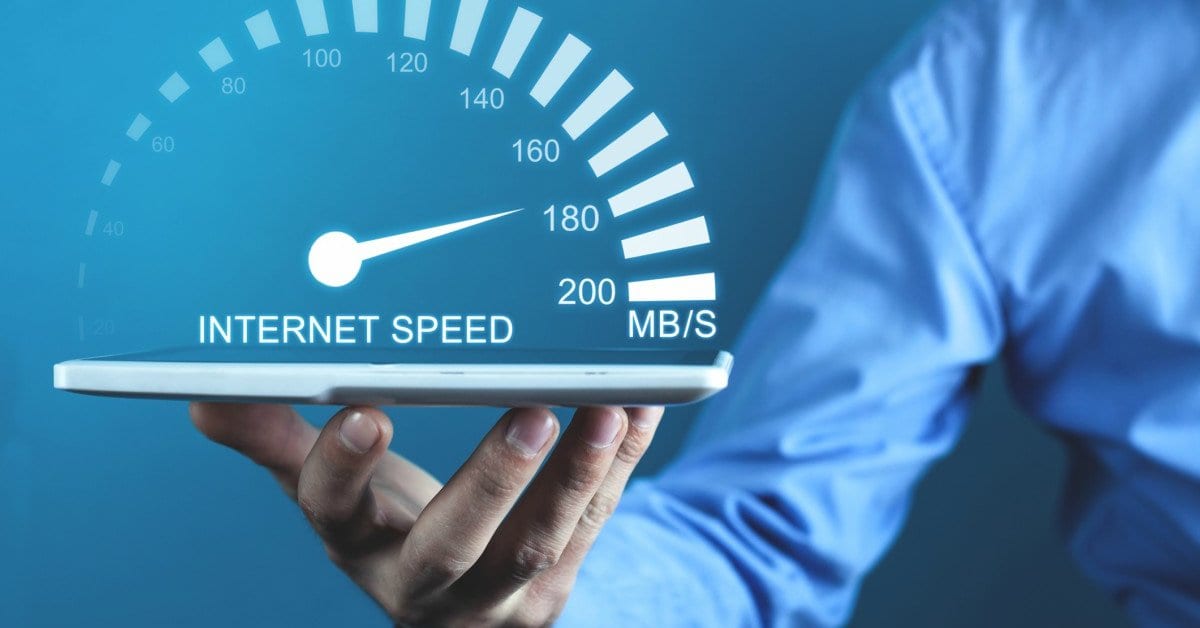 The Speediest VPN in the Industry – 2023 Review
Today, we'll be assessing the fastest VPNs in the industry. The top 4 have already been determined based on several tests that include connecting to nearby and distant servers in the process. But before we reveal which VPNs made the list, we did a speed test on our connection utilizing a VPN. This establishes a baseline to conduct our tests.

The Baseline above was used on 3 of the VPNs on our list. Before we start testing each VPN, we redo the test on our raw connection. This helps us see if our speed has changed so that we could maintain a fair comparison.
SurfShark is one of the VPNs on our list, but our baseline connection changed when we kicked off its evaluation. We'll be talking about that later on. As for now, here are the fastest VPNs in the industry:
There are a lot of fast VPNs out there, but the 4 mentioned above excelled more in our tests. In the upcoming review, we'll be showing our readers how each one fared in their own performance evaluation and explain more about why VPNs reduce speeds later on.
The Fastest VPNs in 2023 – Full Review
As we mentioned, all VPNs reduce internet speed. However, during our tests, it was shown that some do that much more than others. We used all the methods we have as we always rely on a strict evaluation criterion in such reviews. As a result, we came up with the following outcome. Here are the fastest VPNs in 2023:
1. ExpressVPN (13% Drop)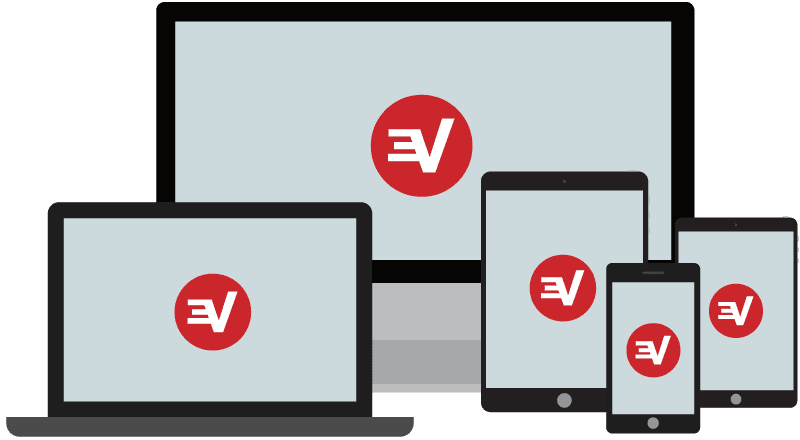 '
ExpressVPN proved to be the fastest service on our list today. The provider has a huge server network, consisting of 2000+ servers in 94 countries.
When we connected to ExpressVPN we were able to stream top geo-restricted channels in UltraHD. No buffering issues were witnessed during the evaluation.
Now, to solidify what we're talking about, we connected to two servers using ExpressVPN and performed a speed test. Here are the results:
When we connected to a nearby server, our connection suffered a 13% drop in speed. It went from 12.81 to 11.20, which is considered to be an excellent result.
Using a distant server would normally reduce our connection by a lot more than what the nearby one did. However, that wasn't the case with ExpressVPN as its far server turned out to be well-optimized and maintained a better connection to stream HD content. We only witnessed a 12% drop.
As seen in the images above, ExpressVPN was able to deliver excellent speeds no matter how far the server is from our location. In addition, ExpressVPN is one of the few VPNs that use split-tunneling technology, which allows users to choose which apps and services they want to operate using a VPN connection. That way, not all of their activities are affected by the VPN encryption's speed drop.
2. NordVPN (16.5 % Drop)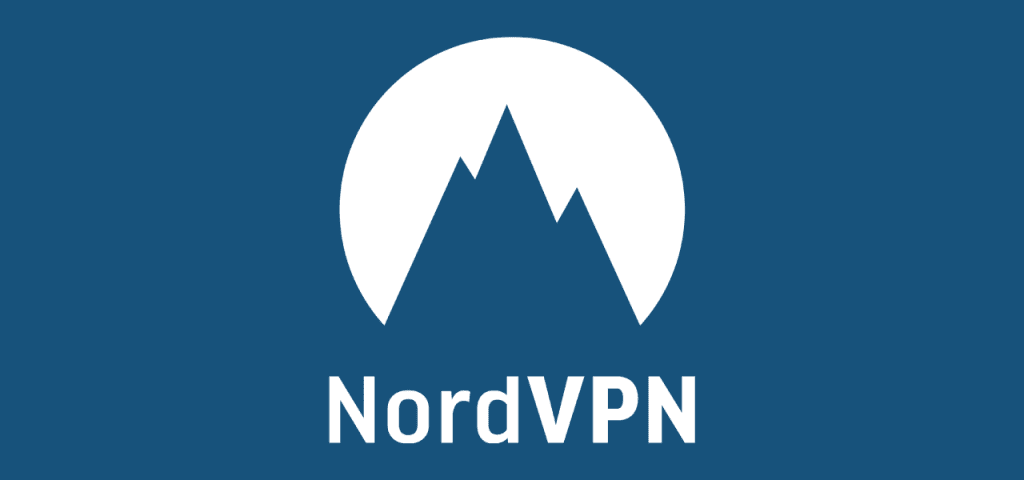 NordVPN is another top candidate that offers blazing fast speeds and UltraHD streaming capability on all of the servers we tested. The provider is also one of the few ones to offer Double VPN, a double encryption technology that reroutes user data twice.
NordVPN claims to have more than 5000 servers across 62 countries, which gave us plenty of options to choose from. During our tests, the provider showed excellent results. It was slower than ExpressVPN, but still, the outcome was satisfying:
Just like we did with ExpressVPN, the first test recorded NordVPN's performance when we were connected to a nearby server. Our speed did drop, but only by 16%.
Now, with a distant server, we did notice that our connection dropped even more. However, if we compare the two results, the speed reduction is barely noticeable as it only dropped by 16.5%. The upload is better, but the PING increased drastically.
As seen in the images above, NordVPN does offer some excellent speeds. However, if users operate their DoubleVPN feature, they'll notice a huge drop in speed. We tested the feature and our connection took a big hit, especially while trying to stream content online.
3. BulletVPN (18% Drop)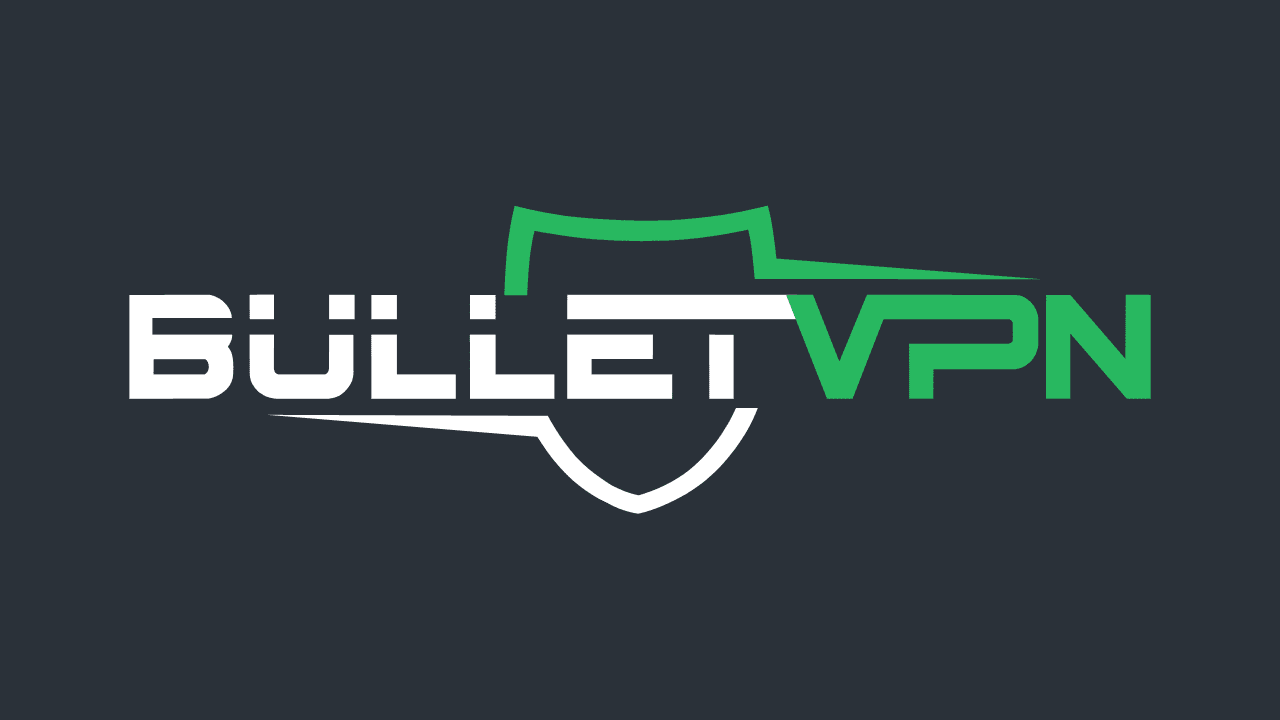 It has it in the name – Bullet. The Estonian provider known as BulletVPN promises blazing fast speeds and total unrestricted streaming all over the world.
We tested both claims and the results were outstanding. First, BulletVPN managed to unblock each and every channel we tried, including the ones that illuded the other providers on our list, DStv and Showmax.
Second, our video quality did not drop at all. BulletVPN maintained excellent speeds throughout the whole connection period, especially using their UltraHD supported servers. Now, what better way to prove these claims than with some speed tests. Here's what we got:
First, we connected to a nearby server, which is slightly further than the ones used in the other tests. However, despite being a bit further, the connection was still incredibly fast. Our speed only took a 17% hit. With the speed we had in the image below, we were able to stream Netflix in UltraHD.
Next, we connected to a distant server in the same country where we tested the other VPNs. The results were also satisfying as the connection took an 18% drop. Apparently, their UltraHD servers do what they're labeled as.
Despite having almost similar download speeds, both servers seemed to have excelled in a specific department. The nearby server did increase PING, but it's still good enough for online gaming.
On the other hand, the distant server increased the download speed more than the nearby one did. However, it did increase the PING even more.
4. SurfShark (18% Drop)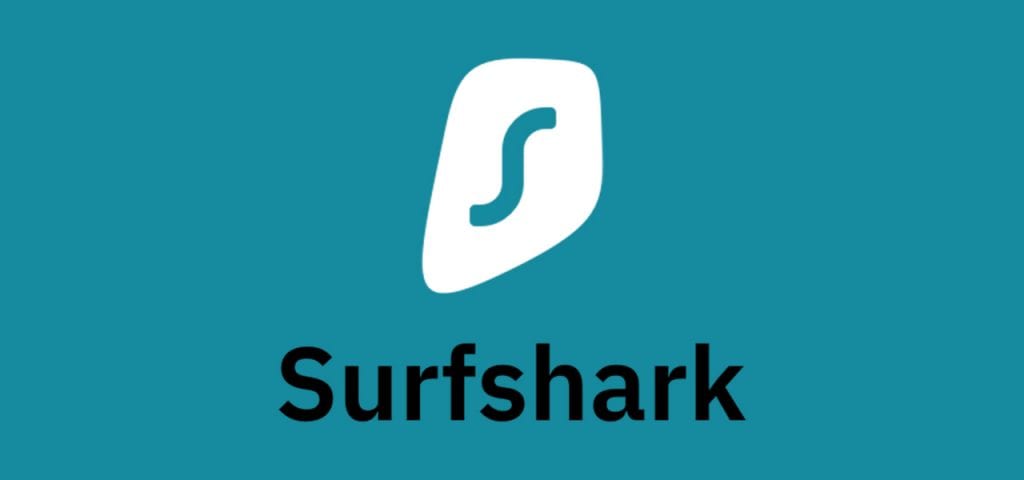 We previously mentioned that the test with SurfShark would be a bit different. During our tests, our baseline connection speed increased, so the results would seem a bit different. Our connection's speed without connecting to SurfShark was as such:

SurfShark is known to be the newcomer in the VPN industry. However, with the features it offers, it quickly started competing with the giants. The provider is able to unblock almost every streaming service out there.
Not to mention that it has a huge server network, consisting of very fast servers across multiple continents. Just like we did with the other providers, we tried two servers using SurfShark. Here's what we got:
A nearby server showed a slight drop, but it didn't affect our connection speed much. The speed test we performed recorded a 10% drop, which is still fast enough to stream content in HD and play online games lag-free.
The distant server also recorded good results. We only saw an 18% drop. Compared to the other VPNs' connection to a distant server, this one has the biggest drop. Nonetheless, the remaining speed is still good for HD streaming, but the upload speed took a very big hit.
Despite giving better results than the others in the nearby server tests, SurfShark reduced our connection a lot when we connected to a server far away from our location. This is why it took the last place on our list. However, making it to the list in the first place is the thing that counts, as SurfShark is indeed one of the fastest VPN providers out there.
5. Ivacy (15%)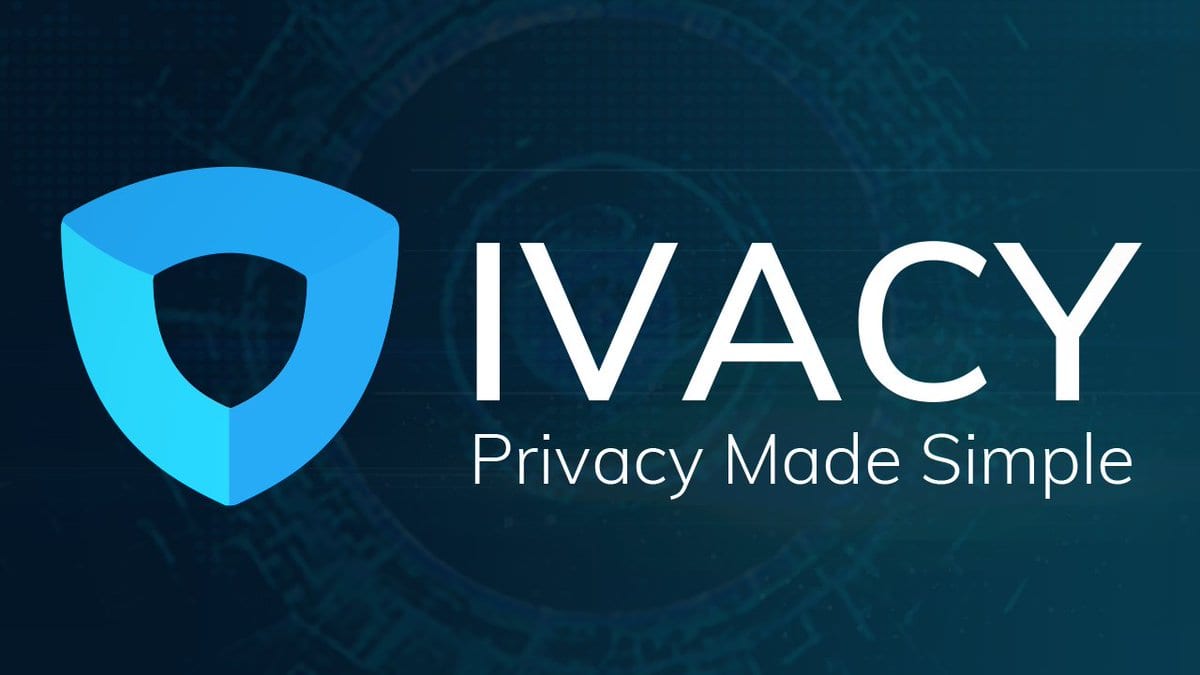 And next, we have the VPN coming from the Eastern side of the world, Ivacy VPN. The provider has a popular name on the market as it has a decent server network, top security/privacy features, and can unblock top streaming services with ease.
Ivacy has more than 1000 servers in 100 locations, which is excellent as it gives users more options to choose from. But we're not here to talk about Ivacy's features, the provider's review has all the info. We're here to assess Ivacy VPN's speed, which is exactly what we did in the tests below:
Our first attempt was with a connection to a nearby server. While there is a quick connection option in Ivacy's application, that feature did not automatically connect us to the nearest server to our location – we had to do manually. Once we connected, we noticed the speed drop immediately. It's not much, but Ivacy VPN did decrease our download speed by 26%. The upload speed and PING were also affected, but the internet connection overall is still good to operate on.
Next, we used a distant server in the United States. The server is dedicated to streaming Hulu abroad, which should promise good speeds. It's streaming eventually. Well, as we expected, the server maintained an excellent connection – it was even higher than what the nearby server recorded. A server in the US recorded a 15% drop. Now, the upload speed took a stronger hit and the PING also increased, but the results are normal for any VPN, especially if the encryption is strong.
Ivacy VPN proved to be one of the fastest VPNs we tested as it was able to maintain excellent speeds, particularly using servers for streaming. When we tried Hulu out, our video quality was not affected at all. Not to mention that the PING remained in an acceptable range, so gaming isn't a problem as well.
6. VyprVPN (20% Drop)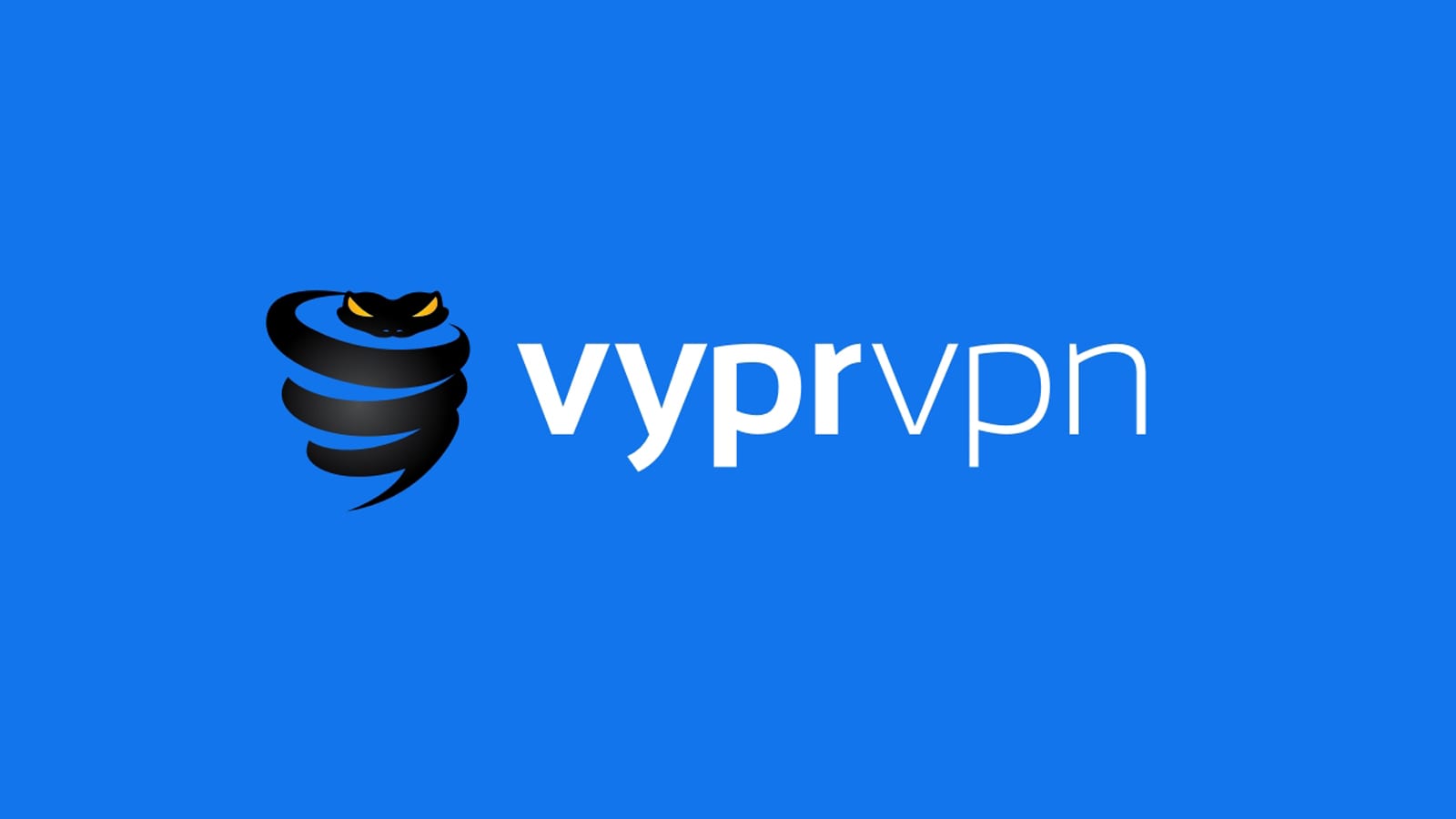 VyprVPN has always been one of the favorites in the industry. Its Android application alone has more than 1M downloads. To be honest, we found a lot of reviews stating that VyprVPN is one of the fastest in the world.
Based on our tests, the verdict is that it's fast, but don't exaggerate. VyprVPN did record some excellent speeds, but we did have some problems connecting to a server, to begin with.
The connection kept giving us "troubleshoot" notice for at least 3 times. However, we managed to connect again, test the service, and record the following results:
Inside its app, VyprVPN has the option of connecting to the fastest server available. In other words, that would be the closest one to our location. Once we established a connection, we launched the Speed test engine. VyprVPN showed great results as its encryption only caused a 20.6% drop in our download speed.
After that, we manually connected to a distant server in the United States. Please note that all of our distant servers we connected to are in the US (Within the same city). We ran the test on the newly encrypted connection and the results were almost the same as the ones with the nearby server. The test recorded a 21% drop. The PING didn't increase much and the upload speed wasn't that affected.
Overall, VyprVPN showed great speeds and we barely noticed the speed decrease on both of the tested servers. Distance didn't pose an issue with VyprVPN, which grants the provider a solid spot on our list today.
7. CyberGhost (25% Drop)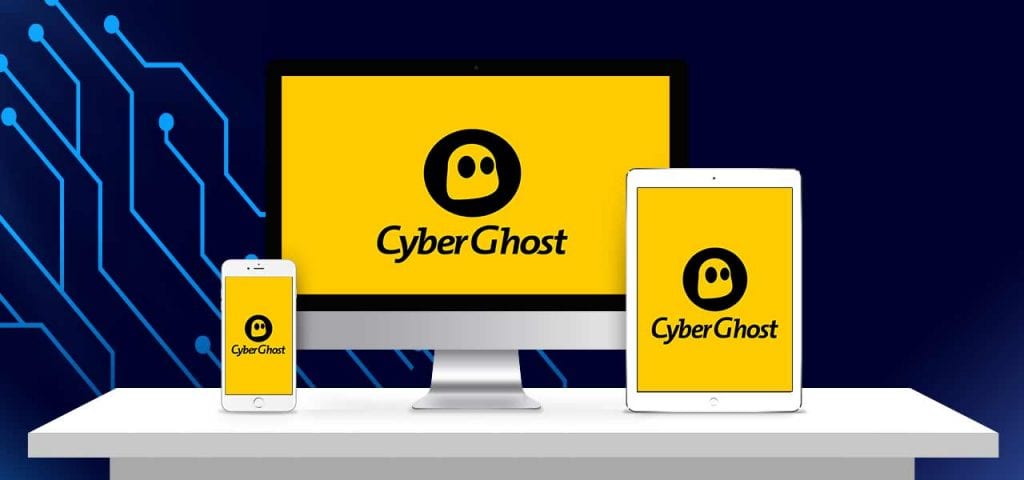 CyberGhost has hundreds of server locations across 89 countries, which makes it one of the biggest VPNs in the server distribution department. Despite some privacy concerns, CyberGhost has earned itself a rightful place among the industry's giants.
Size isn't everything, and the number of servers it has might help users a lot when it comes to speed. But in general, CyberGhost's service is actually fast. We put CyberGhost's servers to the test, and according to the baseline we got at the beginning of the article, the following results were recorded:
At first, we tried a nearby server, established a connection, and ran the speed test. CyberGhost does claim that it's fast, but unlike dozens of other VPNs, it can back up its claims. The close server recorded excellent speeds, only dropping our connection by 25%. The hit on our connection might be a bit more than what we recorded with previous providers, but it's still acceptable.
Just like we witnessed with ExpressVPN, CyberGhost's distant server recorded better speeds than the nearby one. While the location of the server does have an impact on the speed we get, this one, apparently, had better results, with the download speed at least. CyberGhost's distant server recorded a 21% drop.
In the images above, we can clearly see the difference between what both servers recorded. The distant server surprisingly got us better download speeds, but it did take a toll on our PING and upload speed. The drop was still acceptable and CyberGhost did deserve a spot on our list.
8. PureVPN (17% Drop)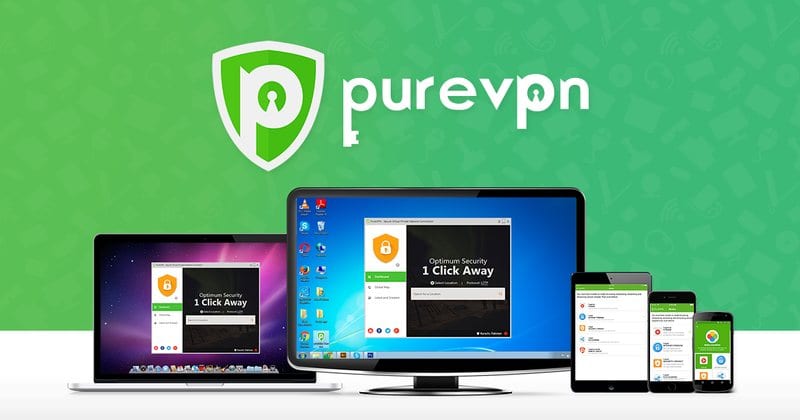 PureVPN went through a lot in the past couple of years. It faced backlash over its privacy policy and the fact that it's storing logs. Not to mention that it also fell back in the speed department.
However, PureVPN managed to clean up its everything reported on its service and has updated its services and features to gain back its once stellar reputation. The stellar reputation includes PureVPN's good speeds, and it was clearly shown in the tests we performed.
With PureVPN, our baseline was the same one we established at the beginning of the guide. When we connected to a nearby server, PureVPN managed to maintain a good speed performance. However, the biggest hit we got was in the upload speed, which drastically dropped by 91%. As for the download speed, it was excellent, resulting in a 17% drop only.
As for the distant server, things took a turn to the downside. Apparently, PureVPN wasn't able to maintain good speed quality when we used a server in the US. The hit was big, and the drop reached 70.5%. The upload speed did not improve (We don't call this improvement), and the PING increased a lot.
We included PureVPN on our list for the same reason we added others (Still to come). Despite having slow speeds on distant servers, others were very acceptable, especially when we streamed HD content while connected to them. We did not witness any buffering issues, and the quality of our videos remained the same.
On the other hand, PureVPN does have more than 2,000 servers in 140+ countries, which gives users more and better options to choose from.
9. Private Internet Access (38.9% Drop)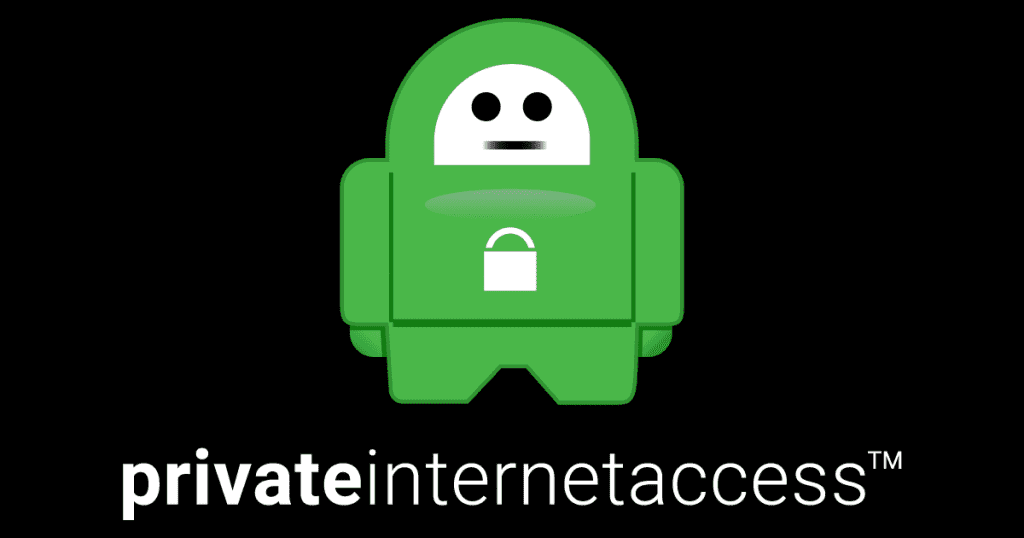 When we started testing Private Internet Access, our connection spiked a little just like it did with SurfShark. This time, our baseline reached higher speeds, resulting in a recording of 22.60 for download, a PING of 4, and an upload speed of 30.34 Mbps. The following image represents our baseline while testing PIA's servers.

Private Internet Access' server network isn't that grand. In fact, it pales in comparison to all the VPNs we have on our list today. The service only has servers across 29 countries, which is quite a small coverage. However, we're here to assess speed, and that's exactly what PIA delivered.
With the speed baseline above, the speed tests performed on PIA's servers recorded the following:
When connected to a nearby server, PIA showed decent speeds. The encryption present did not affect our connection by much, but it did cause a 19% drop. That's excellent. The upload speed remained high as well, but the PING skyrocketed from 4 to 122. It's still good though.
A connection to a server far away from our location did not do us any good this time. Unlike ExpressVPN and CyberGhost, when we connected to a PIA server in a distant location, our connection dropped even further, reaching a 38.9% drop. We did witness an increase in the upload speed and the PING wasn't affected much. The only hit worth noting was in the download speed.
PIA is well-known to be one of the cheapest VPNs in the industry. Whether or not this fact impacts the speed ratios a user gets is still unknown. But according to what we've seen so far on the VPN market: You get what you pay for. So, in most cases, the more you pay, the better service you get.
10. IPVanish (34% Drop)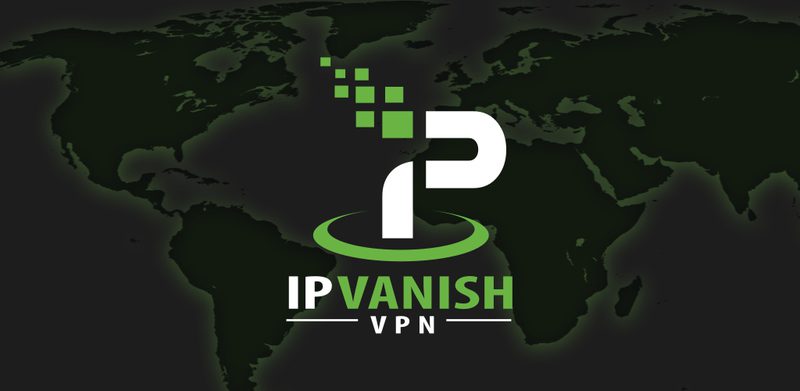 IPVanish claims to be the fastest VPN in the world. Well, that's just according to their websites. Our tests say otherwise. Now, we're back to the initial speed baseline we got at the beginning of the evaluation.
Compared to the other VPNs on the list, IPVanish did not fare well in the speed department. However, compared to the rest of the VPNs we tested during this evaluation, the provider did deserve a spot on our list. Tenth place is better than no place at all, right?
So, with that said, here's what we recorded when we connected to IPVanish's servers:
Connecting to a nearby server didn't take that much time. In fact, IPVanish established a connection within seconds. Once the connection took place, we used the speed test engine to check how much did our speed drop. IPVanish's nearby server caused a 34% drop. The PING was great – better than all the VPNs above, but the upload speed was terrible.
The nearby server recorded average results, which made us wonder what the distant server has in stores for us. Once we connected to a server far away from our location, we directly witnessed the extra drop our connection suffered. According to the test, IPVanish caused a 45% drop in the internet connection. The upload speed almost remained the same, but the PING skyrocketed.
IPVanish made the list because it does deliver decent speeds. While it might not be as fast as the top 5 above, it's still considered as a fast VPN. We examined a lot of VPNs that recorded terrible speeds, and by terrible, we're talking about 90% drops.
Virtual Private Networks – The Speed Issue
VPNs are well-known security and privacy tools around the world. In 2020, more than 26% of all internet users rely on VPN services, which makes it a great deal considering the overall number on internet users (4.1 billion).
Now, there are a lot of reasons why these individuals surf the internet using Virtual Private Networks. Users might be looking to encrypt their data and shield against cyber attacks. Others are looking to anonymize their internet browsing activities, avoid their country's censorship, and cloak themselves from their ISPs.
However, as we mentioned above, entertainment comes first for most VPN customers. They look to unblock geo-restricted channels in unsupported regions. However, streaming requires speed, and the fact is, all (no exception) VPNs slow down the internet connection to some degree.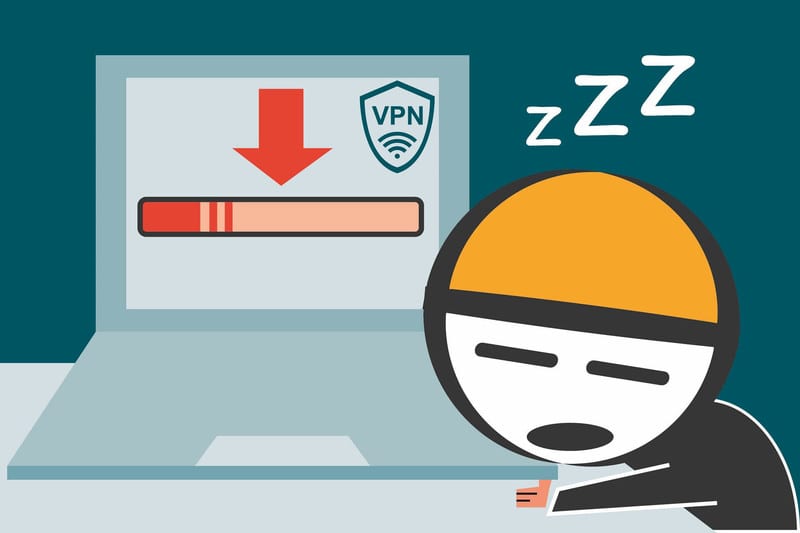 A VPN's encryption is bound to reduce the connection speed. However, that's not the only factor responsible for that drop. When connected to a VPN, users should consider the following features. These also play a huge part in the speed-drop process:
Server Location and Routing
First, users have to consider how far the server is from their physical location. In other words, the speed majorly relies on the distance between them and the server they're connecting to.
The more distant the server is from the user's location, the slower the connection gets. However, if they select a nearby server, the connection speed will be so much better. The following images will shed more light on the matter:
Normal Connection (No VPN Used)
Connection While Connected to a Nearby Server.
Connection While Connect to a Distant Server.
The screenshots above showed all the details we got out of two different servers. It's obvious how the location of the server affects the speed in terms of PING, Download, and Upload.
We're going to explain more with an example. If a Canadian is connecting to a US server, his/her speed will be certainly faster compared to when they connect to one located in the United Kingdom.
Moreover, how VPNs route a user's data directly affects the connection speed. This is common among newer/less experienced VPN services that still do that in a not-so efficient way. Top VPN providers (the ones in our review) apply extremely efficient routing algorithms, resulting in excellent speeds.
Server Load
This problem is common among a lot of VPN services. Most VPNs don't offer real insights about the load on every server. Some of them are also included in our review today, but they offer fast speeds in general.
If that option is not available, users won't get to judge the server they're using so that they can connect to a better one. This issue can be found in VPN providers that don't offer many servers.
A small server network leads to many users using the same server, which a user ends up connecting to. Consequently, he/she will face slow speeds, buffering issues, and latencies.
If VPN customers are using the service for gaming, such server loads may result in high pings, ruining the over-all gaming experience in the process.
Level of Encryption
Encryption is one of the main VPN jobs, so technically, there's no way around it. Most top providers apply the highest level of encryption (256-AES), which tends to slow down the speed of the internet connection.
Encrypting data streams require adding extra data. This is also known as Encryption Overhead. In other words, adding encryption in hopes of securing one's data consumes extra of a user's available bandwidth.
Some providers allow users to switch the encryption applies to a lighter one. It's an option given to those who are doing online tasks that require no added security. Usually, that's what a feature called Split-tunneling is there for.
Checking Instagram and Facebook requires no additional privacy (if you're at home). However, downloading torrent files and streaming geo-restricted content must include high encryption for anonymity and geo-block bypassing.
Multi-Hop Feature
Aside from what a VPN provides by default, some services have specific features that affect the internet speed in hopes of giving extra security benefits.
One of these features is Multi-Hop, or what is commonly known as Double VPN. This technology reroutes users' data through not one, but two VPN servers at once.

It does exactly what the name suggests. It adds an extra layer of protection to the already-existing one, doubling the encryption in the process. So, if users are rerouting their data twice, they should know this takes a bigger (doubled) toll on the internet connection speed.
To sum it up, normally VPN users sacrifice their speed for extra security. If they want to double that, they have to sacrifice speed in double as well.
The Used Security Protocol
Another VPN feature that directly affects internet speed is the choice of the VPN protocol applied. VPN protocols affect encryption strength and speed alike.
VPN protocols vary as some offer high security, yet slow speeds, while others provide fast connections with a lower level of protection. As of now, the most common protocols used by VPNs are OpenVPN, PPTP, and L2TP.
So far, OpenVPN is the best option to work with as it offers adequate speed with high security. Users should be aware of what OpenVPN is presented by the VPN. The UDP (OpenVPN) protocol is definitely faster than TCP (OpenVPN). It does not force the server to verify the receipt of all data packets and resend lost packets, resulting in much faster performance.
PPTP is known to be very fast, but outdated, providing weak security. Therefore it's not recommended. The new Wireguard protocol promises to deliver faster connections and better security than OpenVPN does. However, the protocol is still being tested and is only applied by a few providers.
The VPNs to Avoid – Low-Speed Rates
As we mentioned, some VPNs work hard to maintain a server network that provides excellent speeds. However, other providers do not optimize their servers for such a task, resulting in a bad/slow online browsing experience.
We did evaluate and review the fastest VPNs in 2023. Now, we also conducted a few tests on other VPNs, revealing that they too belong on a list of their own – The Slowest in the Industry.
TurboVPN
Avira Phantom
Hide All IP
Betternet
TurboVPN in particular was the top VPN the caught our attention in the speed department. A VPN with Turbo in the name might give the impression of its speedy nature. It also has a rabbit as a logo. However, based on our test and experience, the provider is nowhere near fast. The logo is misleading and the claims are so not true.
If you're looking for a good VPN that allows you to stream your content in HD and without buffering issues, the aforementioned providers are not what you're looking for. In fact, stay away from them as they'll do you more harm than good in terms of speed.
The Fastest VPNs in 2023 – Final Words
VPNs slow down internet speed, that's just how it is. This is simply the side effect of encrypting data and sending traffic to servers around the world. If you want security and anonymity, you'd have to sacrifice a bit of speed in the process.
A VPN's job is to decrease that speed drop so that their customers can enjoy a smooth browsing experience. We've seen a lot of providers claiming to be the fastest, but most fell flat when put to the test.
In this review, after testing dozens of VPN services, we finally found the speediest VPNs in the industry. Check them and let us know what you think in the comment section below. If we missed any, please notify us as well.