Have you ever had a Husk right where you want him, but suddenly, it's you who dies thanks to a sudden game lag? I know, I've been there. I even quit playing Battle Royale because of this problem. These particular pauses have had thousands of Fortnite players pulling their hair out in frustration wondering what could be causing this latency, and most importantly how can they fix it. Don't worry, what you seek is what I have. Read on to learn how you can reduce lags in Fortnite.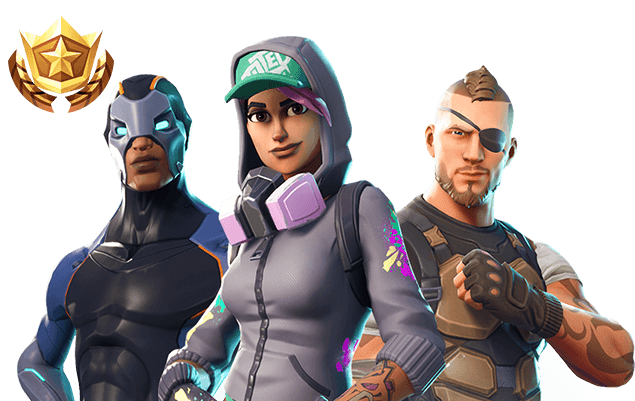 What is Lagging?
Sometimes your Internet is working perfectly fine, and you're one bullet away from killing all the monsters when out of nowhere the game you're playing lags. You lose your rank due to a slow computer response.
In conversational terms, a game lag is where the game pauses or glitches all of a sudden mid-action. You might be pressing whatever buttons or giving action orders, but nothing is happening. Your character just stands still. 
You have two reasons for that. It's most likely that you have a very slow device or simply (Most of the time), it's your connection. Game lags are correlated to the overload of a certain server by millions of players. 
Guys, I don't want to ruin your experience, but a world where online gamers have fast computers and faster Internet connection speeds doesn't exist. No player is like the other as each has a different computer system and obviously a different Internet connection speed. However, there are ways to solve this latency problem and I'm about to shed some light on the matter.
Why The Need for VPN in Fortnite
In a multiplayer game like Fortnite, if a player's system is not responding, a message will appear on his/her screen that says, "Waiting for Server." While other players in the game will see "Waiting for player: [player name]."
That lag will eventually cause an unwanted abandon. You see, most of the online games nowadays penalize abandons. It doesn't matter if it's intentional or not, you'll be punished.
Lags are more likely to occur if the players you're up against are in a different country. However, if a lag occurs in your region, that doesn't mean it is in theirs. Luckily, that's where a VPN comes in.
When you use a VPN, you get to alter your location by connecting to a server where the players are located. That way, you'll get better speeds and a lot of other cool benefits:
Better speedy network.
You can get games before their official release in your region.
Terminate game lags and latencies.
Avoid your ISPs throttling attempts.
Enhance your device's security and avoid DDoS attacks.
Connect to whatever Fortnite server you want.
How to Fix Lag in Fortnite with a VPN?
Reducing these frustrating lags you suffer from mid-game is an easy task to do. You just need to know your way around it. However, there are some steps you need to take before being able to live the top gaming experience. Let's check them out.
Step.1 – Get Your Ping
To start the process, you're going to have to check your current ping when it comes to the Fortnite servers:
To kick it off, head to this Fortnite Ping Identifier.
If you look closely, you'll find a list of regions to choose from. Select the one that's closest to your current whereabouts.
Once done, click on Ping to start the test.
A few seconds later, the results will be displayed on your screen.
Note down your Ping, you'll be needing it later on.
Step.2 – Connect to a VPN
Ping times, check. What's left is to connect to a VPN server in order to get rid of these annoying Fortnite lags, let's go:
First, pick a credible VPN provider that has dedicated servers for online gaming. You'll find a lot of those in the Best VPN section below.
Sign up with the VPN service and download their application on the device you're playing Fortnite on. Remember, VPNs are compatible with Windows PC, Android, MacOS, iPhones, and iPads.
Now, all you have to do is pick a close server to your location. The closer the server is the faster the connection will be.
Before you proceed, head over to this IP verifying page to check if a connection took place.
If you've established a connection, re-use the Ping identifier from Step 1.
Finally, you've reduced your ping time drastically.
If you didn't like the speeds, you can do the same thing with a different server. One more thing, if you happen to be playing the game on your Xbox or PlayStation, you should know that a VPN is not natively compatible with these platforms. In that case, you should install the VPN straight on your router and connect your device to it.
Best VPN for Fortnite
There are a lot of VPN providers that claim they're the fastest in the world. However, not all of them can back it up. I've tested a lot of these self-claimed fastest in the world, but most of them didn't come through with what they have stated on their websites.
In case your wondering, I was able to maintain blazing fast speeds with Fortnite by using ExpressVPN. This robust provider has dedicated servers just for gaming and others for streaming.
If you have more than one member playing the game, you can share ExpressVPN's account on 5 simultaneous devices. However, if you're unsure about it, you can ask for a refund courtesy of their 30-day cash back guarantee and check other top VPNs for Fortnite in the list below.
Additional Tips to Reduce Lag in Fortnite
There are other ways to ensure smooth gameplay while playing Fortnite. Along with a VPN, you can get much faster speeds with ease. Let's take a look at other tips you should consider:
If you connect your device directly to the router, you'll get a faster connection than using its Wi-Fi feature. Get an Ethernet cable and plug it in directly in your platform.
You can adjust the game's settings and lower some of the features. I'm talking about game resolution, Virtual Sync, Anti-aliasing, Texture Quality, and Shadow Quality.
If your device runs on auto updates, I suggest you check if any are taking action. Side downloads will lower your connection speed. Turn them off and you'll be fine.
Your ram and bandwidth are very important when it comes to your device's functionality. Close anything that might be in the background to save up on ram while playing Fortnite.
Ever heard of QoS? It's what manages data traffic to reduce packet loss and on the network. Enable the feature on your router and you'll get a faster connection.
Give your ISP a shout out. They might be able to help as they sometimes have special pools for such cases.
Restart your router. Do so by unplugging it for about 15 mins. After it's rebooted, you'll notice some difference in the performance.
Turn off Wi-FI on other devices if any of them happen to be connected to the same network. That way, your speed won't be divided.
Change your Nate to Moderate. That really helps especially if you're operating on a gaming platform such as a PS or Xbox.
How to Reduce Fortnite Lag – Conclusion
Fortnite's player base has been rising incredibly fast in the past few years, and we're pretty sure developers won't appreciate losing any gamers due to a decline in the game's performance. I've done my part and gave you all you need to improve your Fortnite experience. Let me know in the comment section below if these tips gave you what you needed.