How to Remove the Fortnite IP Ban? This epic battle royale that has got everyone stuck to their PS4 is deemed one of the most popular and addictive games of 2018. The world of Fortnite is filled with loots to scavenge, places to explore, and obviously forts to build. However, 40 million dedicated players will not be too happy to have their IPs blocked and their battles interrupted.
This ban comes as a logical consequence to violating users who apparently did not read the Terms and Conditions agreement that well. Implementing such bans on the fast-paced survival game puts a damper on the gaming experience as well as disappoint the gaming community as a whole. To lift the ban and maintain an optimum gameplay experience, we recommend using a virtual private network on any PC, Mac, Android, iOS operating systems, Xbox, and PS4.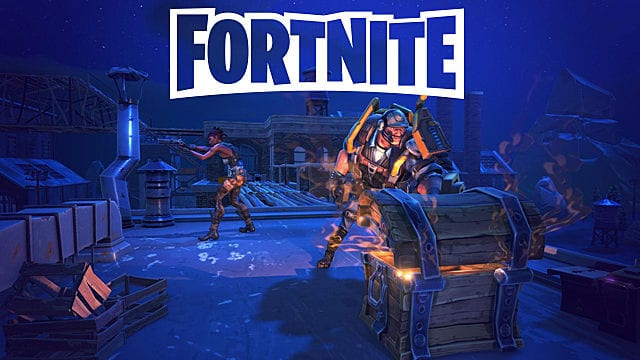 Why are IPs Banned on Fortnite?
"You were removed from the match due to your IP, VPN, machine, or cheating. We recommend not utilizing VPN or proxy services while attempting to play Fortnite." This kind of message basically sums up the whole reason why the ban on Fortnite exists. Suffering from slow Internet connection or network lag can be reasons behind the appearance of that dreadful pop up message. Objecting to the ban is pointless considering you have agreed to the game's Terms and Conditions.
They clearly state that "any player deemed to be playing Fortnite for in a way or for "purpose[s] that [are] illegal or beyond the scope of the Services' intended use" will be banned.  So the reason you have been blocked probably has to do with one of these. Disgruntled players also report cheaters, which leads to getting their IP addresses banned. Sometimes the block lasts for hours, days, and sometimes it could be indefinite. This can mark the end of users' Fortnite playing altogether.
Game developers have their ways of detecting breaches and illegal practices. You should have known better than to violate any of the game's rules. Epic Games "has the right to terminate your access to all or part of the services for any or no reason." That one is all on you. We're not here to make matters worse, if anything, we're here to help you get back in the game again. One thing that players should pay attention to is that the Game's terms of services don't prohibit the use of a VPN. So having the ISPs block you for using a VPN isn't justifiable.
Play Fortnite with a VPN
A VPN connects you to the Internet via a private network. This means that all of your traffic and data go through this intermediary device before reaching the Internet. That encryption process can be very helpful when playing Fortnite because it means that you would be playing anonymously. In case you don't know how a VPN works, allow us to explain. Once you launch the VPN app from the service provider, you connect to a server of any other country.
This will provide you with the IP address of that country even if you're not physically located there. As a result, Fortnite servers won't be able to see your real IP address when you connect. Instead, they will see the IP of the VPN server. What's even better about using a VPN when playing Fortnite is that your Internet Service Provider cannot see that your playing games online. So, ISPs can't proactively throttle your connection speed. Online gaming will always attract hackers who know that players have submitted valuable personal data, including credit card details. The only way to stay safe from malicious attacks is by subscribing to a VPN.
Why a VPN for Fortnite?
Avoid Fortnite error pop-up message.
Decrease latency and lag.
Ensure security and accessibility.
Change the Fortnite server.
If there's any doubt, we're here to rule them out and stress the effectiveness of ExpressVPN. It is the best service provider that will allow you to play Fortnite without any complications. You can also check out the Best VPN for Fortnite if you were still hesitant about which VPN service provider you should go for. For more information on other VPN service providers in the market have a look at the table below.
Bypass the Fortnite IP Ban
If you want to play Fornite, you're just going to have to deal with the terms and conditions that come along with it. Or if you're a rule-breaker of some sort, then you won't have to go through all that trouble to unlock an epic loot. The only thing you'll have to do is subscribe to a VPN service provider. So if you're a Fortnite player who is devastated about having his/her IP address blocked, you should get a VPN before you lose the battle to the monsters. Build your fort and defend it the way you want without any interruptions, lags or blockades with a VPN subscription.