How to hide IP address on iPad? Why would anyone want to hide his/her IP address on an iPad? Well, considering all the imposed restrictions, bans on sites, and error messages that pop up when you're just about to stream a series on your iPad, the logical question would be how not why. You would think that you're browsing the web with unlimited freedom when actually, your experience couldn't be more limiting.
The reason behind your not so free Internet surfing activity has to do with the IP address assigned to you by your Internet service provider. It's like an ID, but for your computer. Just like an ID contains information about you, the IP address reveals your current physical location. And that my friends, is the root of the problem. The IP's restrictive nature gives us no choice but to change it. You'll need a VPN to make that happen. So here's how you hide IP address on iPad with a VPN.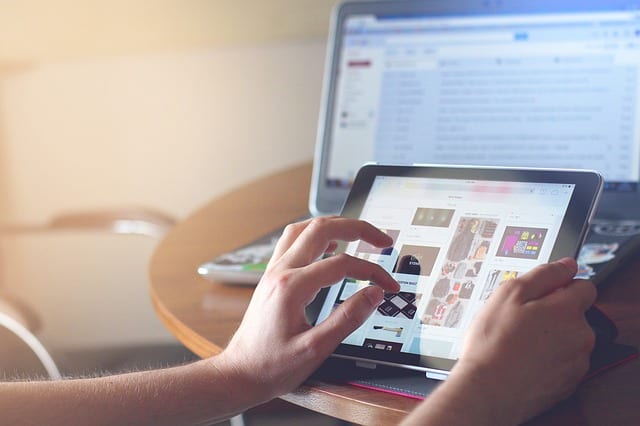 How to Hide my IP Address on iPad Using a VPN
What applies for you iPhone works for your iPad. Meaning, hiding the IP address on your iPad follows the same procedure of hiding it on iPhone. Every click is monitored. All of your browsing activities are stored, and when that's the case, you better hide. A VPN can be of assistance. This virtual private network is your best bet at hiding your IP address and moving away from prying eyes. It works by creating a digital tunnel in which all of your data passes through and gets encrypted in. This is how it secures a safe passage for your data before getting transferred from one network to the other over the Internet.
Now, once you download the VPN app, a list of servers will appear on your screen. The server (located in a country) you choose to connect to will grant you its IP address (the IP of that country). As a result, you will be able to access all the content of that country thanks to the server you connected your device to.  Other than that, having a new IP means your real identity is hidden. This makes you invisible online and gives you all the security you could ask for. It's pretty simple actually, we'll walk you through it.
Sign up with a VPN service provider that offers its users VPN apps for iPad.
Download and install your VPN app on your iPad.
Launch the application and sign in.
Select one of the VPN servers and connect to it.
Check your IP address via a website like WhatIsMyIP.network to make sure a change has been made.
You have officially hidden your IP address from ISPs and third parties. Now, you can access geo-blocked content from all around the world.
Best VPN for Hiding IP Address on iPad
Your choice of VPN depends on the level of protection you need and the extent of access you require. For example, individuals that carry out businesses and financial matters on their iPads when connected to public WiFi need the highest rates of protection possible. That can be ensured with a reliable VPN service provider like ExpressVPN. It's one of those pricey but worth it providers that are more than capable of delivering solid performances and quality services. For more information on other service providers take a look at our best VPN for iOS review.
Why Hide IP Address on iPad?
For starters, how about a modicum of privacy? No one appreciates being spied on or having his/her online activity under the microscope. It's a complete violation of privacy! Your data and personal information could be traveling hand to hand and might even be used against you later on. You could be watched, and you should care that you're under surveillance. Forget security for a second, and consider the infinite possibilities you can take advantage of online when all bans are lifted and restrictions are removed. Now doesn't that sound tempting? While maintaining security is important, hiding your IP address comes with a lot of other benefits like:
Browsing the web anonymously: Nobody will be able to trace your online activities while you use the Internet on your iPad.
Safely store private and sensitive information on your iOS devices: Using VPN allows you to add an extra layer of security and encryption to your iPad.
Access geo-restricted content: You can use a VPN to unblock and watch geo-blocked apps like American Netflix, Hulu, BBC iPlayer, and Amazon Prime Video on your iPad. In case you're looking for a way to change your App Store region, see this guide.
Circumvent any Internet access blockade by virtually changing location: Countries such as China, UAE, Saudi Arabia, and Russia impose restrictions on which sites can and cannot be accessed. Online censorship will cease to exist with a VPN.
Hide IP Address on iPad
The Internet is crawling with hackers and cybercriminals with the know how to rob your data. This is why you shouldn't take online security lightly, you never know when you might be the next victim. Prevention is key. Hiding IP is necessary. There's no need for anyone to know who you are or where you come from. Perform your business transactions, shop, and surf the web anonymously with the help of a quality VPN. Hide your IP address on your iPad and don't take any risks with your online security and privacy.