Every month, Hulu comes up with yet another list of amazing new releases. However, while the streaming platform brings a plethora of content from all around the world, it's also a great contender when it comes to originals. 2019 will be no different. I arranged this guide as a 2019 treat for you to keep your television couch potato habits in check. Read on and find out what Hulu originals are coming your way in this year.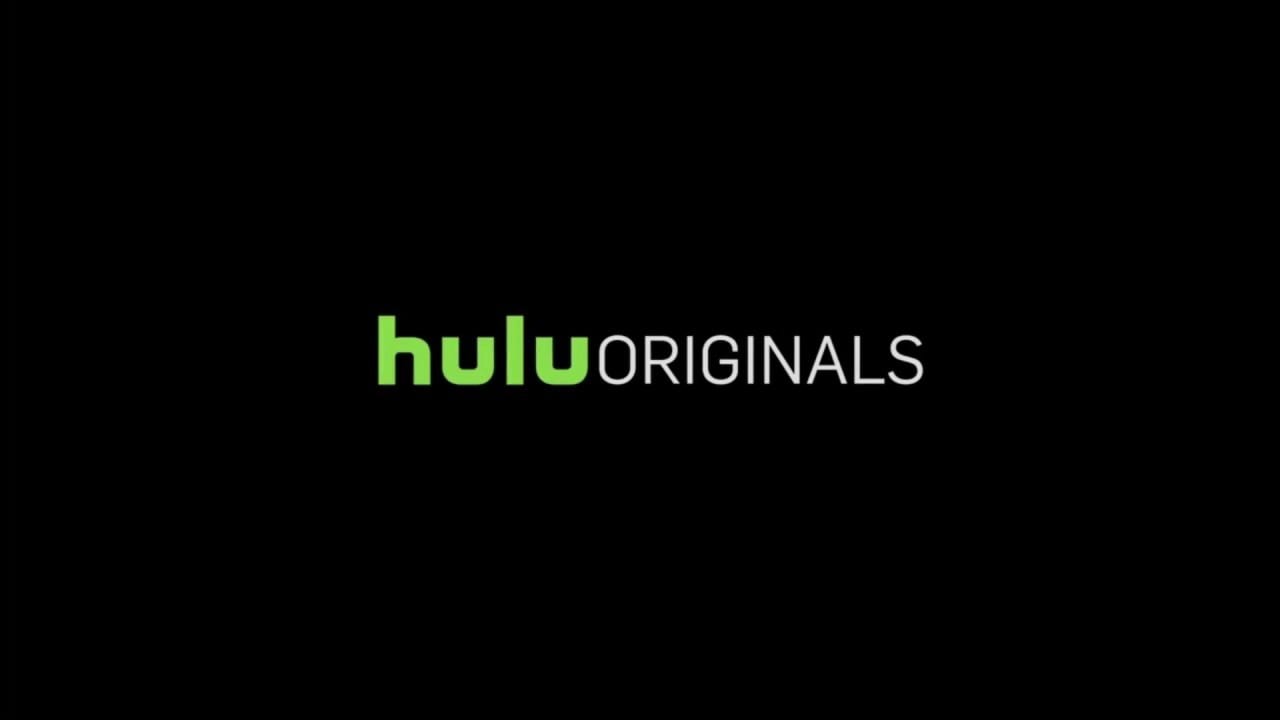 To Kick it Off
If you're an American Hulu streamer, you'll notice that once you leave your country, your account won't be functional anymore. That's due to geo-restrictions since Hulu is only available in the United States.
Let me give you an example. I tried streaming Scandal while abroad, this is what I got: "We're sorry, currently our video library can only be streamed within the United States."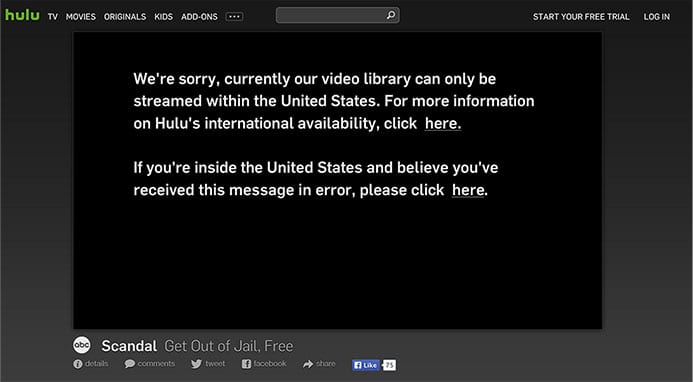 So, residing outside the US will result in your instant blocking. Nevertheless, with a VPN, you can spoof your location and appear as if you're browsing in the land of the free. For a detailed guide, check out how to unblock Hulu abroad here. Oh! One more thing. Going through the process needs a robust VPN provider. Here are the top ones for Hulu.
Hulu Originals Coming in 2019
I'm not going to include Hulu's Into the Dark in this list as an episode is released on a monthly basis. For now, the list is not that big. But if you keep on checking back, you'll notice that I'll be updating it as soon as any official confirmation pops up. Now, without further ado, here's what Hulu has in store for us in 2019 in its original catalog:
January 11th
January 14th
February 8th
March 15th
March 20th
April 19th
April 26th
The Handmaid's Tale (Season 3) (Rumored)
May 17th
June 1st
June 21st
The Bravest Knight (Season 1)
June 3rd
June 5th
The Handmaid's Tale (Season 3)
July 10th
July 26th
Veronica Mars (Season 4)
Light as a Feather (Season 1)
July 31st
Four Weddings and a Funeral
August 16th
The Amazing Johnathan Documentary
August 21st
Jawline
This Way Up (Season 1)
September 2nd
September 4th
Wu-Tang: An American Saga
October 4th
Light as a Feather (Season 2)
October 18th
Looking for Alaska (Season 1)
November 15th
December 6th
December 13th
Marvel's Runaways (Season 3)
This is all we have for now. There's also the revival of the Veronica Mars series and Harlots. They will be released sometime in 2019.
Hulu Originals 2019 – What to Expect
Aside from its monthly additions of series and movies, original content is what makes Hulu the mega platform it is nowadays. I've been doing some digging ever since this list came out and let me tell you, it's going to be one heck of a "2019". The shows that you'll see below are what caught my attention. So, while you wait for what's to come on Hulu, make sure to sneak a peek at the top Hulu originals as I showcase my top 4 picks.
Future Man (Season 2)
The second season starts in 2161. The group's season 1 plan to stop the cure from spreading out failed miserably. However, in the timeline, Stu has the power as he successfully created the cure and plan to evacuate earth's residents straight to Mars. Moreover, Josh has been requested by a mysterious organization called Pointed Circle.
Their main plan is to recruit him and stop Stu. But are they really stopping the bad guy or it's the other way around? On the other hand, Tiger struggles with her Biotic identity and searches for an escape. As for time traveling, it can do you more harm than good sometimes. So, as it catches up to the team, they have to deal with the choices they made and figure out what do next.
Tune in on January 11th for an outstanding future adventure on Hulu.
PEN15 (New Series)
Hulu picked a full 10-episode first season for this show. It stars Erskine and Konkle who also serve as executive producers alongside Zvibleman. The adult comedy web-series will cover thirteen-year-old versions of Maya and Anna as outcasts in the year 2000.
As teenagers, you probably think that nothing bad is going to happen since you're just worry-free kids fooling around. Little do they know that the best day of your life can turn into your worst with the stroke of a gel pen.
Here's a quick look at the season's trailer.
Shrill (New Series)
SNL's own Aidy Bryant is this series main lead. So, you might have an idea of how funny the show will be. The 6-part Hulu adaptation of Lindy West's Shrill: Notes is coming to the streaming platform on March 15th.
The story will cover Aidy as Annie, a young woman struggling to make it as a journalist while dealing with bad boyfriends, sick parents and a perfectionist boss. Annie is convinced the world doesn't take her seriously because of how she looks or "weighs". Therefore, she decides to change her life to a new one with a new attitude, new everything, but with the same body.
The Act (New Series)
The Act is a seasonal anthology series that tells startling, stranger-than-fiction true crime stories. Much like True Detective, we'll be expecting different stories as the seasons go on. As for the first one, it will cover Dean's 2016 Buzzfeed article "Dee Dee Wanted Her Daughter To Be Sick, Gypsy Wanted Her Mom To Be Murdered."
The story follows a wheelchair-bound girl trying to escape the toxic relationship she's enduring with her overprotective mom. However, the search for ways to escape will unravel a lot of secrets and in the end, that one secret that leads to murder.
The mom has guided and protected her daughter through a staggering number of hardships: severe illnesses, homelessness, and hurricane Katrina. She's well known to be an admirable figure. But behind closed doors, her insecurities and need for control often get the better of her…
To watch this epic drama thriller, launch Hulu on the 20th of March and enjoy.
Hulu 2019 Originals – Summing Up
In this era of originality, it can be hard to keep up with which shows are coming to Hulu. Luckily, you don't have to scratch your head any longer since I got your back. Give the shows a gander and read their synopsis well. You might find your binge-worthy series before it even comes out. Remember to keep on checking the article as more titles are scheduled to be added.