Nothing's better than getting the best there is online for free. I'm talking about Movies, TV Shows, Anime, Live TV and much much more. Got you excited already huh? Well, it's possible if you have Freeflix HQ on your FireStick. Trust me, you'll find everything a streamer can ever hope for with this app. Now, there are many ways you can get it on your FireStick and I'm here to shed some light on the matter. Here's how to install FreeFlix HQ on Amazon Fire Stick.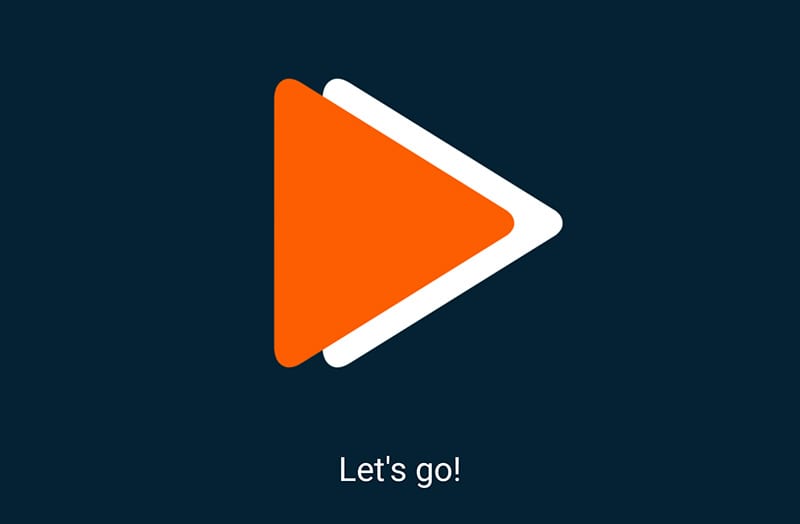 Get FreeFlix on Amazon Fire Stick Using ES Explorer
In this section, I'm going to guide you through how to get ES File Explorer and use it to install FreeFlix HQ on Fire Stick.
Step 1: Installing ES File Explorer on Fire TV Stick
First, we have to get ES File Explorer on your Fire Stick. Let's take a look at how to do so:
First, turn on your Fire TV and head over to Settings.
From there navigate through System and then Developer Options.
Now, enable "Allow Apps from Unkown Sources."
Click on search from your Stick's menu and search for ES Explorer.
Download and install the application.
Step one is done.
Step 2: Install Freeflix on FireStick using ES Explorer
Now that we have ES File Explorer, let's get you FreeFlix:
Launch ES File Explorer and head over to the menu section.
Select Tools and then Download Manager.
You'll need to submit a path to start the download. Type in https://freeflixhq.com/apk/ffhq_v2.2.5.apk and tap on "OK"
You can name the file Freeflix and tap on Download Now.
Your file will start to download now. Wait a few minutes.
Alright, you now have the file, install it on your Fire Stick.
Head back to your device's Home Page.
Enjoy Free Flix HQ on Amazon Fire Stick.
How to Install Freeflix on Fire TV with Apps2Fire
Apps2Fire is very important if you want to save some time. You'll be able to get Freeflix in no time by operating on your Android instead. Simply, this way allows you to send the app on Fire Stick while using your Android. it's pretty easy, trust me.
Step 1: Installing Apps2Fire on Android Device

Before we begin, we need the app itself:
Activate Google Play Store on the device you're using.
Now, type in Apps2Fire and click on the result you got.
Hit install and wait for the download and installation to be done.
Phase 1 is complete.
Step 2: Install Freeflix on Fire TV Stick via Apps2Fire

Now, we need to install the Freeflix using Apps2Fire. Here we go:
Using FireStick, head to Settings -> System and then Developer Options.
You need to allow apps from Unkown Sources for this to work. Oh, and ADB debugging.
Now, back to System. Pick About -> Network and write down your device's IP address.
Activate the newly installed Apps2Fire app on your mobile and head over to Setup.
You'll be asked to submit an IP address. We just got one remember? Fill it in.
Search for FreeFlix in your "Local Apps" list.
Tap on it and hit install.
Wait for a couple of seconds. Your device will inform you once the installation is done.
How to Install Freeflix on Fire Stick with Downloader
It's practically the same method with a different application. Let's start:
Step 1: Installing the Downloader App on Fire TV Stick
The Downloader app is very important to get applications on FireStick. Here's what we need to do:
Head over to Fire Stick's Settings. 
From there, choose System then Developer Options.
Alright, this is very important if you need to proceed. Enable "Allow Apps from unknown sources."
In the search bar, insert "Downloader"
Tap on the application and hit download. 
Wait for the download to finish and install the app.
All done. Phase two here we come.
Step 2: Install Freeflix on FireStick with Downloader
Now that we have the Downloader App up and ready, let's proceed to get Freeflix.
In the Downloader App, type the following URL https://freeflixhq.com/apk/ffhq_v2.2.5.apk.
Now hit download and your file will start to download.
Open the file as soon as it's done downloading and Install it.
The application will be on your device's Home Screen.
Launch it and enjoy Freeflix.
Don't Risk It! Use VPN
Installing such an app can be a bit risky since it's considered to be illegal in some countries. I'm not encouraging to resort to illegal stuff, but it's what you're asking for and I'm giving you an answer.
"This guide is only intended for educational purposes. Use it at your own discretion."
If you want to browse the web anonymously and hide your identity online, you should use a VPN. There's more. Let's take a look at some of the privileges a VPN grants you:
Bypass Regional Restrictions: FireStick has a lot of streaming apps to tap into. However, most of them are region-restricted. A VPN helps you spoof your location so that you can access these blocked channels with ease.
Internet Speed: There's something we call ISP Throttling. It's where your ISP manipulates your connection speed every now and then. If we're talking about FreeFlix, speed is a priority. That's where a VPN comes in. You can hide your identity and avoid this issue.
Remain Anonymous: A VPN cloaks your IP address and anonymizes your internet browsing. That comes in handy when operating with risky apps such as FreeFlix.
App-Compatibility: Luckily, Fire Stick is VPN compatible, which means that you can find VPN apps and download them directly on your device. Not only that, but they're user-friendly as well.
I personally use ExpressVPN as it's one of the best in the business nowadays. It operates on a server network of 2000 servers in 90+ countries. In addition, ExpressVPN gives you the ability to unblock content using Smart DNS Proxy as well. It's called MediaStreamer. As for privacy, you have nothing to fear as the company keeps no logs of your activities. Want to know more? Here are the top VPNs for FireStick.
[tableDate]


30-Day Money-back Guarantee
Unlimited Bandwidth
Apps For All Your Devices
24/7 Live Support
Visit ExpressVPN
What to Look for on Freeflix
Despite being free, the streaming platform offers a plethora of content that you get to tap into on your Amazon Fire Stick. Let's take a look at some of them below:
Game of Thrones
The Flash
Family Guy
The Walking Dead
Arrow
The Big Bang Theory
Breaking Bad
Supernatural
The Good Wife
Suits
South Park
Friends
Criminal Minds
The Blacklist
Riverdale
Power
Prison Break
WWE Raw
True Blood
Stranger Things
Empire
Bones
Vikings
Grimm
How to Install Freeflix on FireStick – Wrap Up
FreeFlix HQ is an app for watching a huge variety of videos on Amazon Fire Stick. However, in order not to get into any legal issues, we highly recommend connecting to a VPN server whenever you are using similar apps. Try it out and let me know which of the three methods you chose to use in the comment section below.