One truth you can attribute to our modern life is that internet connections are not, in reality, equal. While some people might live in countries with incredible internet speeds (lucky…), others aren't so fortunate. Read on to find out how you can properly check your internet speed and what tips you can use to make your connection faster.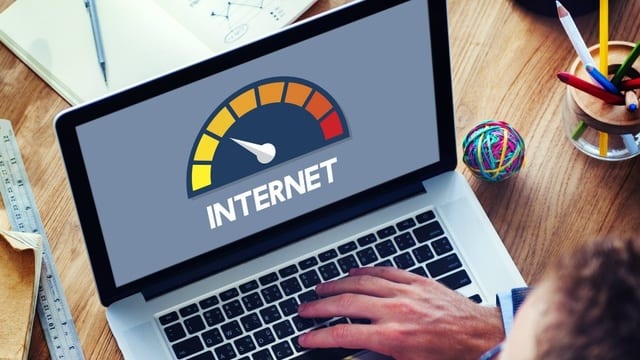 Why You Need to Test Your Internet Speed Periodically
Unfortunately, the Internet speed your ISP provides you with doesn't always match the speed they advertise. In other words, you might not be getting what you're actually paying for. Slow Internet speeds can turn your online experience sour. From continuous lagging while playing games on your PC, Xbox One, or PS4 to constant buffering while you're trying to stream content on your Apple TV, Roku, or Amazon Fire Stick; slow broadband can result in some pretty heated rages.
How to Check Your Internet Speed – A Tip to Help With Your ISP
If you're someone that suffers from bad internet speeds, you've probably already tried contacting your ISP about it. One thing that a lot of internet users have noticed is that ISPs aren't very responsive when a user questions the service they're providing.
If you're paying for fast internet speeds but aren't receiving them, we suggest you take a week and gather your data. Before contacting your ISP, make sure you have enough data that shows just how bad your internet speed really is. In other words, use the tools I mention below to test your internet speed on different days and at different times.
Screenshot or keep a record of the results of your different tests. Make sure you test out your internet during rush traffic hours, like after working hours, on weekends, and at night
Make sure you also get some tests done at times when your connection stabilizes. Get as many results as you can, then contact your ISP armed with genuine evidence that your speeds aren't what you're paying for. This way, your ISP won't be able to wiggle out of giving you the service that you deserve.
Tools to Check Your Internet Speed
Shockingly, checking your internet speed is one of the easiest and quickest internet tests you can perform. In fact, you don't' even need to download an app or any kind of software. You can easily check your internet speeds using the following web-based services:
Fast.com
The first tool you can benefit from is Fast.com. This site is powered by Netflix and is very straightforward to use. All you have to do is:
First, make sure that you stop all download processes you might be conducting. Make sure that nobody else is using the Internet connection at the time of the speed test.
Next, Visit Fast.com using your browser.
Once there, wait for the speed test to do its thing (it's about a 30-second wait)
And voila! You'll get your results without having to do any other step.
Fast.com will display your download speeds in Mbps, and you can click on the "Show more info" button to get your latency and upload speeds.
Speedtest by Ookla
Speedtest by Ookla may seem very similar to Fast.com, but it does offer a few extra features. For the gamers out there, this is a great tool to test our your PING. Speedtest by Ookla also shows you your upload speeds with your download speed by default. Just as Fast.com, this tool will give you your speeds in Mbps. The interesting thing about Speedtest by Ookla is that choose your server, even though it uses the best server it can find by default.
Sometimes, though, you'll find that your speeds are testing fine but you're still having problems connecting to your sites fast enough. In cases like this, you might be facing some ISP Throttling.
How to Stop ISP Throttling
ISP throttling is a common, albeit low-handed, method that ISPs use to limit your access to certain sites. Most often than not, ISPs will throttle your connection if they notice you're streaming too much or downloading too many files.
Sometimes, ISPs will outright tell you that they throttle your connection in your contract. Make sure to go over your contract to check if there are any bandwidth or data caps you have to abide by.
The good news is that a VPN can easily save you from this pesky little problem. Since a VPN encrypts your data and re-routes your traffic, your ISP won't be able to tell what you're doing online anymore.
Best VPN Against ISP Throttling
Our VPN expert, Charles, has written a detailed review of the best VPNs that prevent ISP throttling. His top choice went to ExpressVPN, and for good reason.
Other than having military-grade encryptions and the latest VPN protocols to encrypt your data and re-route your traffic, it also comes with a whole lot of cool features. They have a strict no-logs policy and a 30-day money-back guarantee you can use to test out the service before making a commitment.
How to Check Your Internet Speed – Final Thoughts
That's all there is to it, folks. It doesn't take much for you to check your internet speed, however, getting your ISP to fix any speed problems might be a bit of a problem. Make sure that you read your contract with your ISP in detail to figure out if there are any data caps you need to worry about. Don't forget to collect all of the data you need on your internet speeds before you go to your ISP with your grievance.