If you frequently download large video, audio, or software files from the Internet, you have probably come across Usenet. Usenet, much like BitTorrent, allows you to download pretty much anything you can think of. But, is Usenet safe? The general impression is that Usenet is safer to use compared to torrents. In this article, I will provide you with an insight on how safe Usenet actually is. The legal part of using Usenet is also covered.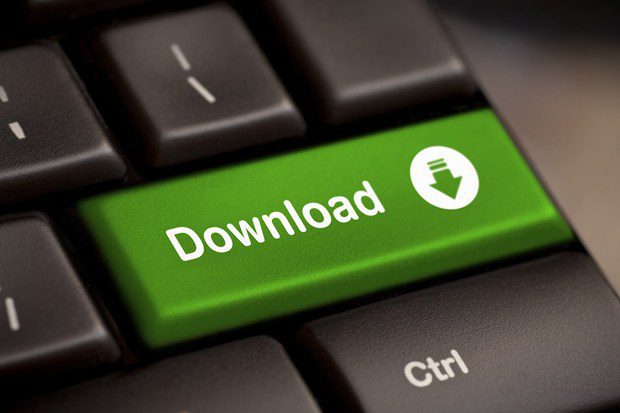 Disclaimer: Neither the owner of this site nor the editor of this article nor any of the linked VPN service providers condone downloading, sharing, seeding, or peering copyright material. International laws prohibit such activities which are illegal. This guide serves educational purposes only.
What is Usenet?
First off, how does Usenet actually work? The first thing to consider is signing up with a Usenet provider. The subscription allows you to download files available on the Usenet server. No matter which Usenet provider you choose, you get access to the same files. Additionally, you need a Usenet Newsreader client  which will handle the .NZB files needed to download the file. A Usenet client is the equivalent of a BitTorrent client which deals with .torrent files. Its job is to point to the file you are downloading.
Is Usenet Safe? Anonymity and Security while Downloading on Usenet
A big advantage Usenet has over BitTorrent is that you do not need to seed/upload the file you are downloading. Therefore, your IP address will not be exposed to strangers. The only party seeing your IP address is your Usenet provider. Usenet providers like Newshosting do not keep logs of your downloads. Add to that the fact that good Usenet providers offer SSL connections. SSL stands for 'Secure Socket Layer'. It basically is a secure layer of encryption that prevents your ISP from snooping on your downloads.
How Legal is Usenet?
Usenet as a service is totally legal. As with anything else on the Internet, uploading copyright material is against the law. Until this point, no Usenet users have been prosecuted; not something torrent users can claim. The fact that good Usenet providers provide SSL and keep no logs largely contributed to the fact that Usenet users have had no legal troubles whatsoever.
Top Usenet Providers – Safest and Most Secure
When it comes to ranking Usenet providers, the first thing to look after is whether they do offer SSL. You also do not want your Usenet provider to log your downloads. Some Usenet providers also offer their own VPN. Thus, there is no need to sign up with a different VPN provider. Here's a list of the safest and most secure Usenet providers out there.
Last Updated 2 Days Ago
| Rank | Provider | Link |
| --- | --- | --- |
| | | 14 Days Free Trial Period |
| 2 | | Free 30 GB for 2 Weeks |
| 3 | | Free Trial |
| 4 | | Free Trial |
| 5 | | |
Is Usenet Safe? VPN for Added Security
Now, in general, I would not say VPN is a must when using Usenet. However, if you're more into torrents, do not download anything without using VPN. Given that your Usenet provider does not keep logs and offers SSL, you could also use VPN to achieve an even higher level of encryption. VPN also prevents your ISP from throttling your newsgroup download speeds. In short, using the Internet while connected to a VPN is much better than without it.
VPN is a virtual private network. When you connect to a VPN, your traffic is encrypted and you will be able to use the Internet anonymously. I've prepared a list of the top VPN providers you can use along with Usenet.
Is Usenet Safe? Potential Malware and Viruses
As with torrents, the files you are about to download usually have comments which do point out whether the file itself is legit and virus-free. It's always better to scan any file you have downloaded to your computer with anti-virus software before launching/opening it regardless of the source.
Is Usenet Safe? Conclusion
In short, Usenet is safe to use. You can always add extra measures to ensure further encryption is applied by using VPN. Remember to never take your online security and safety lightly.