Torrents and Usenet are two methods which allow you to download large media files from the Internet. Whether it is video, audio, software, or images, you can use torrents or Usenet to download what you're after. Basically both serve the same purpose. However, which method is faster, more secure, more reliable, and easier to use? In this article, you'll find a comparison between torrents vs Usenet.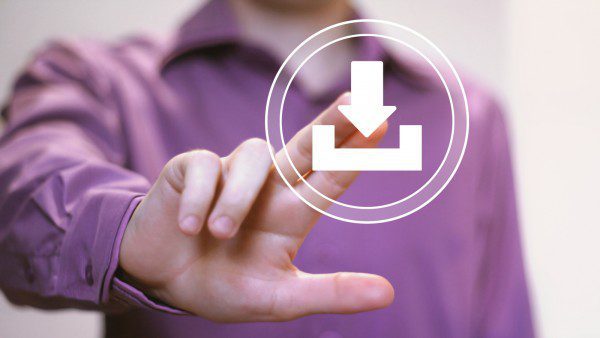 Disclaimer: Neither the owner of this site nor the editor of this article nor any of the linked VPN service providers condone downloading, sharing, seeding, or peering copyright material. International laws prohibit such activities which are illegal. This guide serves educational purposes only.
Downloading via Torrents – Pros and Cons
To get started with BitTorrent, you need to download and install a BitTorrent client on your computer. Then, you need to get the .torrent file of whatever you want to download. You should find what you are searching for on Torrent sites like KickAss Torrents, PirateBay, or Torrentz. Here a the pros and cons of using torrents.
Speed: Download speed of torrents mainly depends on how many seeds are available for the file you are trying to download. The lower the seeds, the slower the download. 

Anonymity: Other users can see your IP address. You might get DMCA notices. 

Upload: Seeding/Uploading is a necessity. Otherwise, files will no longer be available to download. 

Protocol: Torrents use P2P (Peer-to-peer) protocol. No central server is involved. 

Cost: Torrents are free. No additional subscriptions are required.

Downloading via Usenet – Benefits and Disadvantages.
In order to use Usenet, you need to install a Usenet newsreader client. Newsreaders can be downloaded for free. Most Usenet providers also offer their own newsreader client to their users. While a BitTorrent client deals with .torrent files, a newsreader is responsible of .NZB files. NZB points to whatever file you are downloading from the Usenet server. Take a look at the benefits and disadvantages of Usenet.
Speed: Usenet utilizes your maximum available bandwidth. That translates into higher download speeds when compared to torrenting.

Anonymity: SSL connections mean encrypted downloads. Make sure your Usenet provider uses SSL.
Upload: While downloading, there's no sharing involved i.e. you do not need to upload the file to other users' computers. No bandwidth is wasted.
Protocol: Usenet utilizes NNTP protocol. Downloading happens directly from your Usenet host provider.
Cost: Decent Usenet providers require a paid subscription.
I've listed the top Usenet providers in the table below according to their speed, retention, features, as well as SSL availability below.
Last Updated Today
| Rank | Provider | Link |
| --- | --- | --- |
| | | 14 Days Free Trial Period |
| 2 | | Free 30 GB for 2 Weeks |
| 3 | | Free Trial |
| 4 | | Free Trial |
| 5 | | |
Torrents vs Usenet – What to Use?
For some, the fact that you need to pay for a reliable Usenet provider might seem as a deal breaker. However, the benefits of using Usenet more than make up for it in my opinion. For one, you get faster download speeds. More importantly, it is much safer to download files using Usenet than torrents, unless you utilize VPN that is. More and more people who use torrents are getting DMCA notices. Both methods are fairly easy to use once you get the hang of them.
Torrents vs Usenet – VPN for Privacy
In general, never leech/seed torrent files without being connected to VPN. It is simply not worth the risk. A virtual private network, allows you to hide your IP address and download torrent files anonymously. Thus, no one can track what you're doing online. For Usenet, the need for VPN might not be as necessary, but it's still recommended. Some Usenet providers do offer VPN in their packages.
Here's a list of the best VPN providers to use with torrents and Usenet.
Torrents vs Usenet – Conclusion.
Torrents are relatively more popular compared to Usenet. However, Usenet users are constantly increasing in numbers due to Usenet's speed and privacy.