LiquidVPN Review 2023 – Comparison Guide
|
LiquidVPN was established in early 2013 and is headquartered in Michigan, USA. For a company that was set up only recently, LiquidVPN is doing really well in terms of growth and profitability. That means more and more customers continue to trust it as their VPN provider. In this review, I'm going to go over some key factors that I think have contributed to the popularity of this company, and also shed some light on the kind of quality service you should be looking for when searching for a credible VPN service provider. We'll start this LiquidVPN review with a summary of the pros and cons.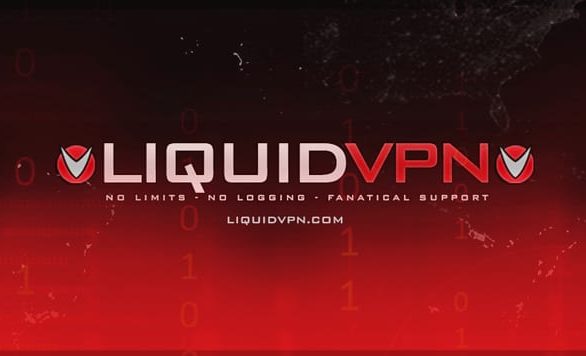 LiquidVPN Pros and Cons:
Pros
Liquid Lock
P2P Optimized Servers
Unblock American channels such as Netflix USA and Hulu
Unlimited Server Switches
Unlimited Port Switching
DDoS Protected VPN Connections
Unlimited Torrenting
Zero Logs
8 Multi-Logins
Smart Streaming
Special Network Topologies
Modulating IP VPN Servers
65Gbps total bandwidth
41 VPN Servers in 13 countries
2168 Public IP addresses
Cons
No Live Chat
7-Day Refund Policy
No free trial.
Pricing Guide
LiquidVPN offers its customers three pricing plans to provide flexibility as well as offer a range of services according to affordability. The three plans are:
SideKick: $7/month, $57 per yea
Road Warrior: $10/month, $69 per year
Ultimate: $18/month, $106 per year
Sidekick
With LiquidVPN, you still get a lot with the most affordable package. One of the perks that comes with paying $57 a year for this package is that you'll be able to connect up to 2 devices at a time.
Road Warrior
This is the package with the most subscribers among all the three. The $10 a month price tag is quite easy to budget for, but then again, paying $69 for the whole year ends up saving you a lot. With this plan, you'll be able to login up to 4 devices through one account.
Ultimate
At the top of the pack, we have the Ultimate plan, which, for $18 a month or $106 a year, allows you to connect up to 8 devices through a single account. Subscribe to this plan if you plan to have a shared VPN connection between a small group of users.
Payment Methods
LiquidVPN allows its customers to pay through a variety of methods:
MasterCard
PayPal
Cash
JCB
American Card
Diners Club
ENRoute
Bitcoin
Money Back Guarantee
As with most other credible VPN providers, LiquidVPN provides its users a 7-day trial period through which they're able to sample out the service they're receiving and decide whether it's worth paying for. If you decide it's not, you can ask for your refund within the 7 day period; but then again you have to have used less than 5 GB since this is the usage limit. Keep in mind that VPN providers such as ExpressVPN and BulletVPN offer a 30-day money-back refund guarantee. Still, 7 days is fairly enough to test any VPN service.
Servers & Their Locations
LiquidVPN has servers in about 50 countries including Canada, Germany, Sweden, Russia, the UK, Switzerland, Singapore, Netherlands, Romania, and the USA. This might be considered a few, but then again LiquidVPN seeks to expand their network to a greater coverage over a period of time.
Currently, all of their servers run on dedicated servers with 1 or 10 Gbps network connections. where some servers are optimized for DDoS protections (business and gaming), while others are tweaked for P2P traffic (torrent lovers). Its 50+ servers provide up to 400 IP addresses that include dedicated, shared, dynamic and modulated IPs.
LiquidVPN Review – Unique Features
Through hard work and innovation, LiquidVPN has been able to come up with features that might appeal to a lot of technical minds. Let's have a look at what they have in store.
Liquid Lock
Liquid Lock basically allows you to resume with your Internet activities in case your VPN connection is terminated for any reason. It also prevents you from WebRTC, IPv4 and IPv6 leaks; and allows you to permit or deny certain IP addresses, or local, or specified online traffic from initiating the Liquid Lock. Please note that this service only works if you're using a desktop PC; i.e. Windows or Macintosh.
Modulating IP
This feature works by changing your IP address automatically and continuously, within the same session of the VPN connection. It means the server you're using remains the same so as to avoid any disconnections or stability issues. Through this, it is also able to block hackers and cyber-intruders by making you untraceable.
Smart Streaming
Smart Streaming allows you to cut down on DDoS attacks even at 10,000 Mbps without slowing down or halting your Internet speed.
Comodo Firewall
This is a combination of a VPN kill switch and a firewall whereby the only online traffic allowed to get to you is that which is coming through the VPN servers. It also prevents any DNS leaks by allowing only approved DNS requests.
P2P Everywhere
LiquidVPN servers are specially optimized for P2P usage and torrenting since they do not impose any limitation on bandwidth, thus allowing you to upload and download torrents freely.
Network Topologies
LiquidVPN supports four VPN tunnel topologies usable only by customers using OpenVPN protocol:
Public IP Topology: Suitable for P2P downloading, VOIP and gaming, this topology doesn't avail any NAT firewall for your device & is therefore not suitable for smartphones or other handheld devices.
Shared IP Topology: This guarantees protection by a firewall and allows one IP address to be shared among several users thus confusing anyone hoping to hack you.
Modulating IP Topology: Your IP address constantly modulates, therefore, guaranteeing you high anonymity (works for EU and US users only).
Static IP Topology: Here you always have the same IP address & this is beneficial if you want to maintain the same connection (e.g business setup) remotely since it allows port forwarding for specific traffic.
LiquidVPN Client
This is a full-featured software that can easily connect to any VPN using either OpenVPN, SSTP or L2TP. The user interface is easy to use and regularly updated. We were able to unblock US sites like Netflix, Hulu, and Amazon Prime while connected to LiquidVPN's American VPN servers.
Compatibility
LiquidVPN is somehow limited in terms of client availability. You can download their VPN client on Windows and Macintosh OS X. Android users can use their Android VPN which can be found on Google Play Store. However, iOS and Linux users will have to wait a bit longer. In all honesty, the absence of a dedicated LiquidVPN app for iPhone and iPad was a bit disappointing.
Be advised that manual VPN configuration for LiquidVPN is also possible if you're able to follow through the helpful instructions provided in their setup guides.
Security and Privacy
Here's what LiquidVPN have to offer in terms of the scope of their encryption level and privacy policy. It's safe to say that this particular VPN service values the importance of online anonymity and security.
Protocols & Encryption
LiquidVPN supports L2TP/IPSec, OpenVPN, and SSTP as its protocols. The SSTP VPN tunnel gets you around the strongest firewalls through AES protection. The CBC 256-bit AES cipher encryption used by OpenVPN is regarded as the most sought-after customer protection utility since it can limit up as high as 2048 bit RSA key encryption.
Privacy Policy
The privacy policy put forward by LiquidVPN is considered clear and concise mainly due to the fact that their headquarters in the US force them to cope with the high level of strictness in privacy laws and jurisdictions.
LiquidVPN only stores the usage statistics and server IDs of the user's session & reserve the right to cease the account of anyone found violating their terms of service.
Customer Support
LiquidVPN relies on a fast and responsive ticket system for resolving their customer's issues. The support team is quick to sort out any queries and even offer remote sessions for your device for further assistance. A live chat support feature is missing though.
On the flip side, the LiquidVPN website is a bit saturated with information such that, although it might be a lot to take in at first, you'll probably find what you're looking for there compared to other help sites.
Liquid VPN Review 2023 – The Conclusion
As a recent entrant in the crowded VPN service provider market, LiquidVPN is relatively doing well. This is as a result of it's top notch services and added features that aren't that common with other providers. Try it out and see if it will match up to your expectations. Regardless of whether you want to unblock American channels like Netflix USA and Hulu, or simply want to stay anonymous while torrenting, this VPN service has you covered. Hopefully, this LiquidVPN review gave you a better idea of the pros and cons of this VPN and ultimately helps you make up your mind on whether LiquidVPN is the right service for you or not. In case you have tried this particular VPN provider, please share your experience below.