2019 seems to be off to a rocky start as a mass data attack targeted German politicians. The attack, which culminated in the slow release of the data via Twitter, was left to carry on for a whole month before authorities realized what was happening. Read on for the full story.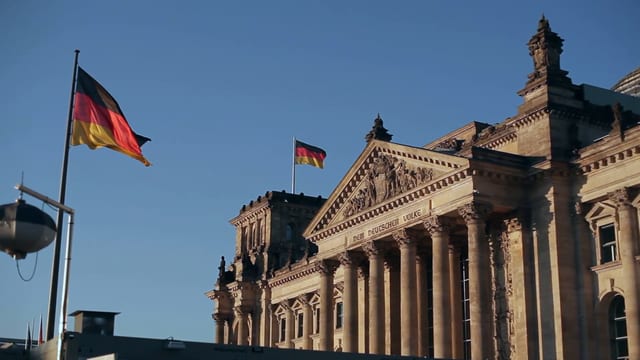 Mass Data Attack – The Full Story
A Twitter account, @_0rbit, has been slowly leaking the personal data of German politicians, including that of Chancellor Angela Merkel. Apparently, a Twitter account tweeted out the documents on a daily basis sort of like an advent calendar.
Even though the account was posting documents from December 1st till the 28th, officials became aware of it last Thursday evening. Up until the 20th, the documents were mostly information on journalists, TV satirists, and even rappers.
According to BBC news, the documents affected "the main parliamentary groups including the ruling center-right and center-left parties, as well as The Greens, left-wing Die Linke, and FDP." The BBC noted that the AfD (Alternative for Germany), a far-right party, was the only party to not be affected.
German authorities still don't know who is behind the mass data attack, but the suspicion falls on right-wing groups in Germany and Russia. Sven Herpig, German cyber-security analysts, suspects Russia might be involved due to the method used in the attack and because Germany was "facing four state elections in 2019 as well as elections to the European Parliament."
Herpig also noted that "the fact that no right-wing politicians were targeted while prominent figures who had criticized them had been," meant that German right-wingers might have been responsible.
To add insult to injury, it seems that Germany's cybersecurity authorities (BSI) knew about the mass data attacks for weeks before they told the police. When asked about the delay, BSI president Arne Schoenbohm said that his team "had already held corresponding talks very early in December with certain members of parliament who were affected" and "launched a mobile incident response team." However, members of parliament have stated that they only found out about the attack through the media.
How Did the Mass Data Attack Happen?
So far, we still don't know how this attack happened. However, there are a few speculations.
Interior Minister Horst Seehoffer stated that the first round of analysis suggests that the data was taken through "wrongful use of log-in information for cloud services, email accounts, or social networks." A cyber analyst corroborated Seehoffer in an interview with BBC, saying that "there was speculation that hackers might have exploited weaknesses in email software to get hold of passwords that those targeted had also used on social media accounts."
How to Keep Your Data Safe
Could we have avoided this? Who's to say, but we can learn a few things from this attack.
First, log-in information is very important. Therefore, it's best to give each account, social media or otherwise, it's own unique password. I understand that keeping track of a whole bunch of complicated passwords is difficult. However, a little organization does go a long way.
Keep an excel sheet with all of your passwords saved, write them down on a piece of paper, or use a password manager to keep store of them for you. Make sure that you use a mix of uppercase letters, lower case letters, symbols, and numbers. If you have the option of turning 2-Factor authentication on, then, by all means, please do.
Second, it's important to have a secure internet connection. If you've got your passwords in order, you also need to get your internet connection in order. There's really only one way to make sure your connections are as private as possible. You need to install a VPN onto your router. Why should you install it on your router? It's the best way to make sure none of your devices leak any of your data.
VPNs are cybersecurity tools that do two basic things: re-route all of your traffic and encrypt all of your data. This makes sure that you don't fall victim to data theft and that your connection is as private as possible. I suggest you use a powerful and reputable VPN provider, like ExpressVPN. This way, you can be sure to receive one of the best VPN experiences on the market. To learn about our top VPN picks for routers, check out our in-depth review.
Mass Data Attack Targets German Politicians – Final Thoughts
Hopefully, the rest of 2019 will be better than its start. If last year is any indication, though, we might not be that lucky. Remember to always practice privacy-oriented habits while online. Also, make sure to have your anti-malware software and VPN up-to-date so as not to miss out on any security update.