Android and iOS apps are using a new advertising tactic that targets users who uninstalled their apps. With Uninstall Trackers, these apps can find out when a user opted out of their service. Some developers abuse that information and pelt users with ads to try and get them back. Continue reading below for the full story.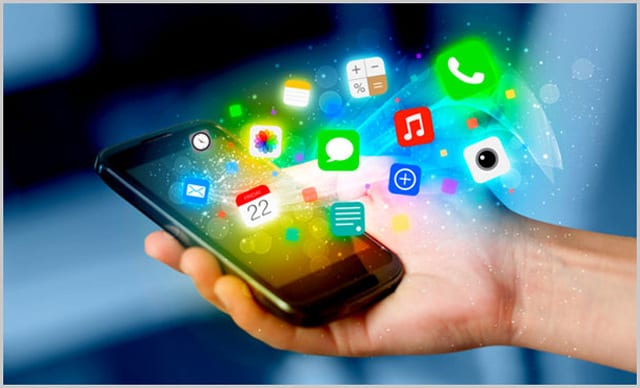 Uninstall Trackers in iOS and Android Apps – The Full Story
Bloomberg Businessweek reported on several apps that utilize "Uninstall Trackers" to try and retain their user base. According to the report, Uninstall Tracking exploit Apple and Google's push notifications to continuously target former users with ads.
Uninstall Trackers use silent push notifications to figure out which users have uninstalled the application. These push notifications allow developers to refresh the app data without bothering the users. Usually, a developer will send out a signal to all active apps. The apps, in turn, send back data that allows the developer to refresh the app running in the background. If an app doesn't ping back, developers assume that the app is uninstalled.
While Uninstall Trackers do come bundled up in push notification tech, it's up to the developer to decide how to use them. Using these tools to target specific users violates Apple and Google's silent push notification policies. However, the choice of using this tech is entirely up to the developers.
Apparently, T Mobile US, Spotify Technology, Yelp, and even Bloomberg LP themselves are use tech bundles from developers like Adjust, AppsFlyer, MoEngage, Localytics, and CleverTap. These bundles have Uninstall Trackers within their offered tools.
Uninstall Trackers – What Can You Do To Stay Safe?
For the best of my knowledge, there is no known way to stop Uninstall Trackers from doing their job. Despite that, there is hope that Google and Apple will crack down hard on apps that use this tool. Even though both conglomerates have yet to comment on this story, we can expect a quick response from them soon. Following the series of data breach stories over the past few years, neither Google nor Apple will opt out of touching on this important privacy concern.
For now, how they choose to limit a developer's ability to track all of their app's uninstallations is yet to be seen. In case you own an Android device, read this guide on how to keep it safe. For iPhone and iPad users, check out these tips on how to protect your iOS device.