Netflix Password Sharing – A Thing of the Past
|
Who doesn't share his/her Netflix account with friends? There's always that one person that subscribes and the friends that benefit from the simultaneous streams, creating profiles for themselves. Well, this habit will cease to exist sooner than you think.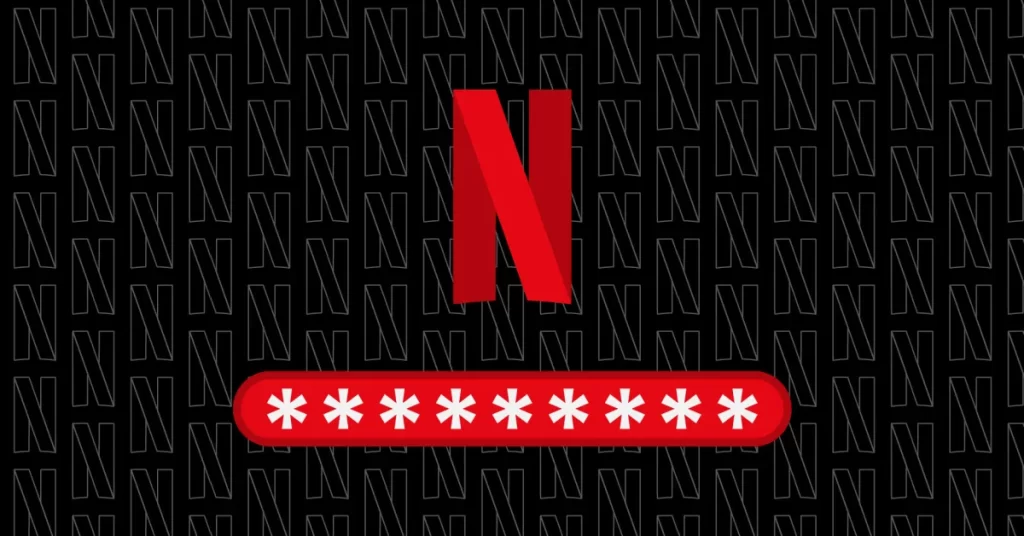 Apparently, Netflix has big plans for the future. Now, regardless of how many simultaneous streams you get with your subscription, users outside the same household won't be able to gain access.
Instead, you'll have to pay extra for the additional members. Under the motto of: "This affects the channel's "ability to invest in great new TV and films for our members," Netflix and other streaming services are working on limiting the users' options.
When will this be applied? What's next for Netflix streaming and what countries are targeted? Find out below.
Netflix Password Sharing – You Pay, You Share
While Netflix made this obvious just a couple of days ago, the streaming giant has been implementing this rule for almost a year now.
Before the new limitation goes global, Netflix wanted to test it out in a couple of countries. The new criterion relies on your IP address, which helps the channel determine where you are the moment you access its service.
Living in the same household means that everyone connected to the Wi-Fi operates on the same IP address. If you live in separate homes, you'll have different IPs, leading to the following error:
"If you don't live with the owner of this account, you need your own account to keep watching."

We're terribly sorry for the quality of the image above. As you may know, the Netflix application does not allow screenshots for copyright reasons. We had to include some evidence and this is the best we came up with.
As an alternative, you can add sub-accounts if you don't want to pay for a full subscription. So far, the prices are at a lower price: 2,380 CLP in Chile, 2.99 USD in Costa Rica, and 7.9 PEN in Peru.
The aforementioned countries are where Netflix is testing out its password-sharing limitations. Don't worry! You'll still be able to transfer profile information to new accounts at will.
The Website Says It All
Not more than a month ago, the South African streaming giant, DStv, announced that it was going to limit simultaneous viewing to one device per account. The decision takes full effect come March 22nd, 2022.
Those who already downloaded their content can stream them on separate devices concurrently. Now, Netflix is following in DStv's footsteps by announcing the following:
"We've always made it easy for people who live together to share their Netflix account, with features like separate profiles and multiple streams in our Standard and Premium plans.
While these have been hugely popular, they have also created some confusion about when and how Netflix can be shared.
As a result, accounts are being shared between households – impacting our ability to invest in great new TV and films for our members.
So for the last year, we've been working on ways to enable members who share outside their household to do so easily and securely, while also paying a bit more.
And over the next few weeks, we'll launch and test two new features for our members in Chile, Costa Rica, and Peru:
Add an Extra Member: Members on our Standard and Premium plans will be able to add sub accounts for up to two people they don't live with – each with their own profile, personalized recommendations, login and password – at a lower price: 2,380 CLP in Chile, 2.99 USD in Costa Rica, and 7.9 PEN in Peru;
Transfer Profile to a New Account: Members on our Basic, Standard, and Premium plans can enable people who share their account to transfer profile information either to a new account or an Extra Member sub account – keeping the viewing history, My List, and personalized recommendations.
We recognize that people have many entertainment choices, so we want to ensure any new features are flexible and useful for members, whose subscriptions fund all our great TV and films.
We'll be working to understand the utility of these two features for members in these three countries before making changes anywhere else in the world."
The Users React
Typically speaking, no Netflix user would accept this and it clearly shows according to the comments they're posting on social media platforms. You can find some of them below:
If I'm paying Netflix for 2 or 4 concurrent screens/streams it should not matter where they each are.
I have kids at two different colleges. I am paying for 4 streams. Why should I have to pay extra for them?
Sharing is the only reason I'm paying $20 while mostly watching Disney+ and YouTube.
It's like they are begging me to pirate content.
"My amazon and HBO signatures cost less together than what I'm currently paying for Netflix."
These are just some examples we found on Reddit. To see the full backlash, head over to this page. We hope Netflix has thought this through, otherwise, it's going to lose a lot of customers.
Netflix Password Sharing – One Account, One Household
We don't know when Netflix is going to apply this all over the world. So far, it's testing it in three countries, and it's going to have a huge impact. This might pose a big issue for Netflix users.
There's a possibility to circumvent that by using a VPN. If you manage to get the same IP address as the one the account creator has. But it's a long shot. All we can do is wait and see how this turns out.