Golf tournaments need to introduction, especially when it comes to how popular it has become over the years. While already global, the PGA did elevate golf to a whole new level. Now, a new player is in town, bringing us more action with an outstanding tour – LIV Golf.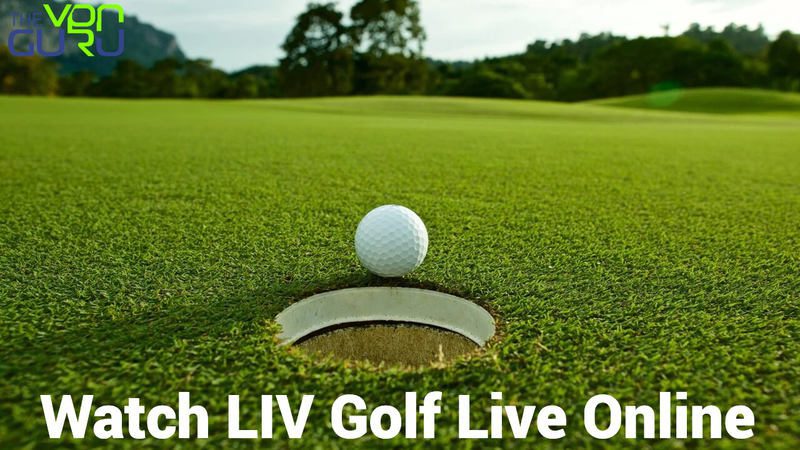 The golf tour is set to rival the PGA Tour in all aspects. However, despite being different tournaments, they both have one thing in common – global broadcasting limited by geo-restrictions.
In other words, LIV Golf has broadcasting partners all over the world, but they only operate within their respective countries, prohibiting a lot of fans from watching the yearly action. Well, we're going to change that. Here's how you can watch LIV Golf live wherever you may be.
Watch LIV Golf Anywhere – Quick Steps
Time needed: 4 minutes
The 2023 LIV Golf League consists of 14 events across the world, and here's how you can stream all of them live anywhere:
Subscribe to a VPN service.

For global server distribution, we recommend using ExpressVPN.

Get the VPN app.

Download and install the VPN app on your device.

Activate the VPN client.

Sign in with your username and password.

Connect to a VPN server.

Choose a server in the country where your selected channel is available.

Launch Your channel's website or app.

Sign in with an account if you're prompted to.

Watch LIV Golf live anywhere.

Enjoy 14 events live wherever you may be.
LIV Golf – The Broadcasting Channels
The golf event started on 9 June 2022 at the Centurion Club near London. This epic series is brought to us by the Public Investment Fund, the sovereign wealth fund of Saudi Arabia.
While there's controversy about why the KSA has created this event, we're still getting outstanding golf action in return.
Such a big competition requires a global audience, and that's precisely what it got, thanks to various broadcasting partners around the globe. However, geo-restrictions still apply, which means not everyone gets to enjoy the tournament.
We'll be talking about that in a bit. For now, here are the 2023 LIV Golf League official broadcasters all over the world:
As we mentioned, every channel on the list is restricted to a specific region. That's called geo-blocking, where a service/website is only allowed to operate in certain countries due to copyright reasons.
When you launch a channel, it'll instantly examine your IP address to determine your location. Once pinpointed, it'll allow/block your access accordingly.
For example, if you wish to watch the tournament on Shahid, you must have a Saudi Arabian IP address. Living abroad deprives you of such a privilege, leading to an error message just like the following:
"This content is not available in your country."
Another example would be the famous American TV channel – The CW. Without a US IP address, the service will only present you with the following error:
"Due to licensing restrictions this content is only available in the U.S."
Luckily, with the steps above, it doesn't matter where you reside across the globe. Just follow them carefully, and you'll be watching the entire competition on any channel, anywhere.
What a VPN Does!
Before we proceed, we have to note that none of this is possible without the use of a Virtual Private Network. You see, a VPN allows you to alter your online location and appear as if you're browsing the web from a different country.
That, of course, depends on the server you connect to. Once you establish a connection, the VPN shields your data with military-grade encryption, deeming it utterly unreadable by third-party entities.
Moreover, the robust software cloaks your real IP address and replaces it with a temporary one according to the server's location.
Not only does this anonymize your browsing activities, but it also allows you to access geo-restricted content in that region.
For example, if you connect to an American server, you'll receive a US IP address. As a result, you'll be able to stream channels such as The CW wherever you may be residing.
The same goes for every single channel on our list, provided you connect to a server in their respective region.
Speaking of servers, you should know that not a lot of VPNs have a decent server network. Only a few can cover the countries on the list above, and one of them is ExpressVPN.
This leading VPN provider has it all in terms of security, privacy, and speed. From top features to servers all over the world, it's the provider we recommend.
However, while it is our top pick for this task, we've tested several other VPNs, which worked just as well. You can check them out in the table below.
The 2023 LIV Golf Tournament – FAQ
Do you want to know more about the LIV Golf League? Make sure you give this FAQ section a quick read:
When Did the First LIV Golf Happen?
The first LIV Golf Invitational Series event started on 9 June 2022.
Can I Watch the Event for Free?
You can watch the tournament for free on several channels. Those include 7Plus, L'equipe, and The CW.
How Can I Watch LIV Golf on The CW for Free?
Simply install the CW app on your preferred device and tune in on the days of the live events to watch. You don't need to log in with an account or enter any details.
What's the Upcoming Schedule for the League?
The League did kick off back in February, but you still have a lot of competitions to look forward to:
LIV Golf Washington, D.C. (May 28)
LIV Golf Valderrama (July 2)
LIV Golf London (July 9)
LIV Golf Greenbrier (August 6)
LIV Golf Bedminster (August 13)
LIV Golf Chicago (September 24)
LIV Golf Miami (October 22)
LIV Golf Jeddah (November 5)
Which Teams Are Participating in the League this year?
The 2023 LIV Golf League will consist of twelve teams:
4 Aces GC
Cleeks GC
Crushers GC
Fireballs GC
HyFlyers GC
Iron Heads GC
Majesticks GC
RangeGoats GC
Ripper GC
Smash GC
Stinger GC
Torque GC
Watch 54 Golf Anywhere – Final Thoughts
The 2023 LIV Golf League continues with more epic tournaments in the upcoming months. Now, you have all the means to stream the entire thing live wherever you may be.
Don't miss out on some of the best golf matches in the world. Remember! If you find yourself in any kind of hassle, make sure to contact us in the comment section below.