Every country has its signature streaming service and the Phillippines stands tall with Cignal Play. With top on-demand and live access, Cignal Play has become very popular across the country. However, this popularity is quite regional as the channel is geo-blocked overseas.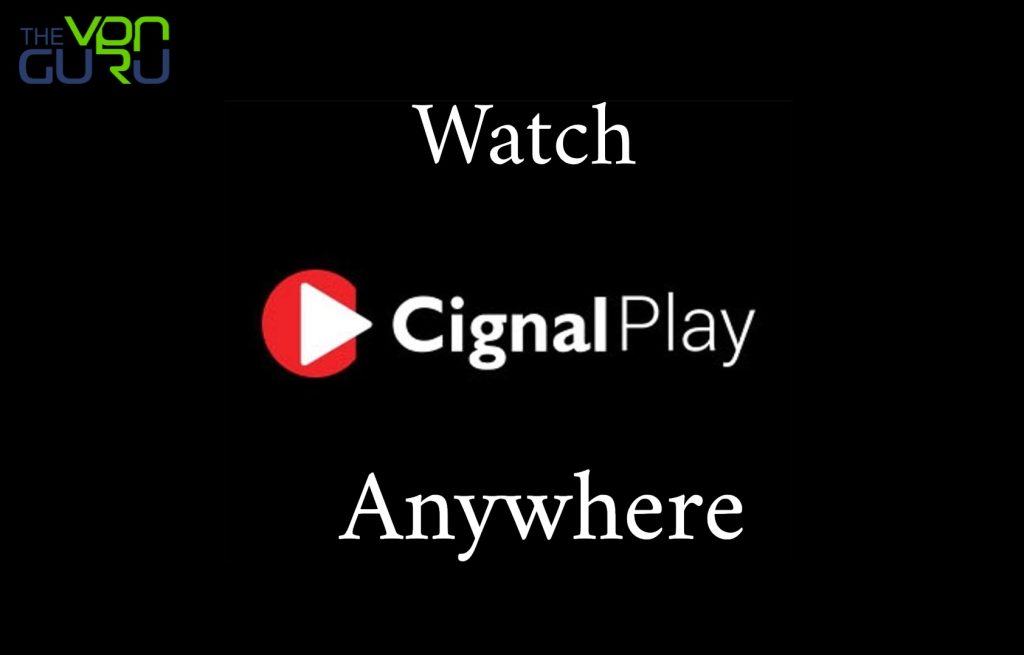 Cignal Play's content is strictly restricted to the region of Phillippine. In other words, users in the US, UK, Canada, Australia, or elsewhere abroad won't be able to access the channel.
But we're here to change that. Geo-restrictions can be a hassle, but there's always a workaround. With that said, here's how you can stream Cignal Play anywhere in the world.
Watch Cignal Play Anywhere – Quick Guide
Time needed: 4 minutes
We won't be taking too much of your time as unblocking Cignal Play overseas is an easy task. Here's what you need to do:
Subscribe to a reputable VPN provider.

Not many providers have servers in the Phillippine. For guaranteed results, we recommend ExpressVPN.

Download and install the VPN app.

You'll find dedicated clients on Android, iOS, PC, and Mac.

Launch the app and sign in.

Submit the credentials you used to create your VPN account.

Connect to a server in the Phillippines.

You'll receive a Filipino IP Address in the process.

Open the Cignal Play website or app.

You'll need to log in with your account (Free or Premium).

Watch Cignal Play anywhere.

Enjoy live and on-demand content wherever you may be.
Cignal Play Anywhere – The Full Guide
We have a lot more to talk about. Kindly find additional information about Cignal Play, how it operates, and the best VPNs to unblock it in this comprehensive review:
What You Need
To unblock Cignal Play in your region, you'll need all of the following:
A VPN subscription.
Cignal Play account (Free or Premium).
A Cignal Play-compatible device.
Cignal Play – Exclusively Filipino
Cignal Play is, without a doubt, the biggest streaming service in the Phillippines. In fact, Cignal TV (the provider) gained over 2,000,000 subscribers back in 2018, making it the most subscribed Pay-TV provider in the Philippines!
If the provider has that many subscribers, we can assume that the "Free" dedicated streaming service has a lot more. Unfortunately, this popularity is only limited to the Filipino region.
Yes, just like so many streaming services, Cignal Play's content is only available in the Philippines. Geographical restrictions apply to streaming content outside.
In general, streaming services examine your IP address to determine your location. If you're living abroad, you won't be able to access the content. You will only encounter error messages such as the following:
"The video cannot be played in your geographical area."

"No Playback Available."

You probably wish you could take some of the best content from the country's leading Satellite service provider, Cignal, with you wherever, whenever. That includes outside the Philippines too.
But, to do that you need to bypass the restrictions imposed on Cignal Play. That's easily achieved if you follow the steps presented above.
A VPN's Benefits
A VPN is the ultimate online tool used to enhance both your privacy and security. Aside from that, it also helps you bypass regional restrictions and access streaming channels from all over the world.
Simply put, a VPN changes your IP address once you connect to a server in Philippine. The website would never suspect a spoof in your location or any bypassing activity because a VPN offers ultimate security.
As a result, you'll have full access to Cignal Play as well as other streaming services that only operate in that region. While this is one of the most beneficial features of a VPN, the tool is a lot more than just that. To sum it up, a VPN is capable of the following:
Unblocks streaming channels everywhere.
Encrypts your data for extra security.
Cloaks your IP address for enhanced anonymity.
Bypasses ISP throttling for better connection speeds.
We highly recommend ExpressVPN as your service provider. This VPN has proved to be a solid product that guarantees its users a smooth experience.
Bypassing geo-restrictions while maintaining Internet security is one of ExpressVPN's most impressive features. For more information on other VPN service providers, check out the table below.
About Cignal Play – FAQ
If you want to know more about what Cignal Play is all about, make sure to check the following section:
Cignal (pronounced as signal) is a subscription-based Direct-To-Home (DTH) satellite television service in the Philippines.
What Can I Expect from Cignal Play?
The service carries up to 50+ of the best channels in sports, news, lifestyle and entertainment, along with 300+ hours of movies and series.
What Are the Top Shows on Cignal Play?
While there are dozens of TV series to binge-watch on Cignal, we've included a shortlist of what we think are the most popular:
A Tale of Two Coreys
We Bare Bears
The Lost Wife of Robert Durst
A Killer Among Us
Super Girl
Glam Masters
The channel itself is subscription-based. However, when you're creating an account, you can choose the Basic plan, which allows you to stream limited content completely free. That includes select live channels as well.
Watch Cignal TV – Final Words
Even when you're not in the Philippines, you will still be able to watch Cignal Play from any part of the world.
With a VPN, geo-restrictions don't stand a chance as you'll be able to stream whatever you want whenever you want. If you have more questions, feel free to drop a comment in the section below.