The upcoming months are definitely dedicated to sports, especially high-end golf tournaments such as the US Open. The championship is set to take place from June 15 to June 18, 2023, at the Los Angeles Country Club. Several global streaming services are broadcasting the event, but not everyone can watch it as geo-restrictions apply.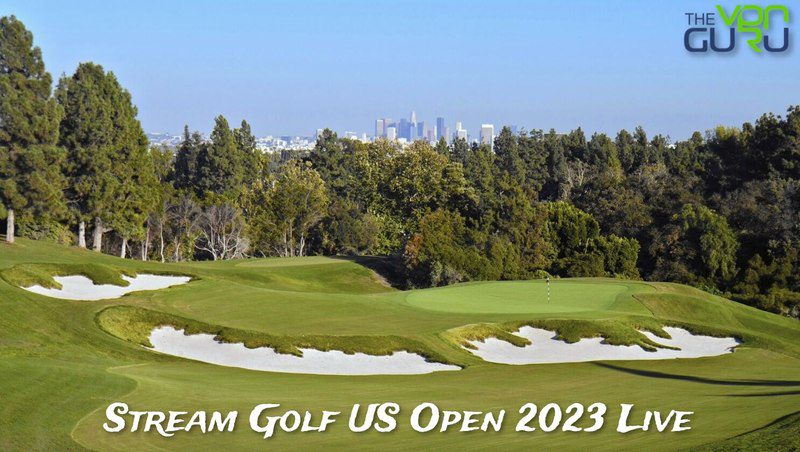 In some locations, the championship is unavailable for streaming as per copyright agreements by the channels. However, regardless of your current whereabouts, we're here to help.
Geo-restrictions can be a hassle, especially when it comes to sports. Therefore, here's how you can stream the 2023 Golf US Open live wherever you are.
Golf US Open 2023 Live – Quick Guide
Time needed: 4 minutes
The US Open is upon us, so you're probably very excited to know how you can stream it in your region. We're going to cut it short and present you with the steps right away:
Get a VPN subscription.

If you want a VPN with a vast server network, we recommend using ExpressVPN.

Get the VPN application.

Download and install the VPN client on Android, iOS, Mac, or PC.

Activate the VPN application.

Sign in with your username and password.

Connect to a VPN server.

Choose your channel and connect to a server in the country where it's available.

Launch your channel's website or app.

Sign in if any form of login is required.

Watch the 2023 Golf US Open live.

Enjoy one of the biggest golf championships anywhere.
US Open 2023 Live – Full Walkthrough
When it comes to sports and geo-restrictions, we have a lot to cover. That's why we came up with the following comprehensive guide/review in hopes of shedding more light on the matter.
What You Need
To stream this year's US Open live, you'll need all of the following:
A VPN subscription.
An account or a subscription with an official broadcaster.
A compatible streaming device.
Stream US Open – The Official Channels
Let's face it; golf has been taking over in terms of popularity for quite some time now. In fact, a couple of years ago, the championship showed a huge spike in viewership rates as the final round, where Spain's Jon Rahm emerged victorious, harnessed more than 5.67 million viewers in the United States.
If that number can be achieved in the US, imagine what it would be if statistics were shown on a global scale.
Actually, the word global is in the right place, as the tournament has several international broadcasting partners across the globe. Check them out in the list below:
As you can see, the US Open 2023 has no shortage of broadcasting channels around the globe. Unfortunately, we couldn't fit them all on the same table.
If you can't find your country among the ones mentioned above, you can check the full list of broadcasters by visiting the US Open official website.
Geo-restrictions Apply
You might ask yourself this: The tournament is global; why do you need the steps above? Well, it might be available on several channels, but all of them are restricted to specific regions.
Not only that but even if you have a dedicated channel in your country, the price or access might not be very convenient. Not to mention that some of the channels require cable subscriptions, which can be a hassle for those who cut the cord.
If you want to try different channels in other locations, you'll be blocked instantly. Why? That's because these services apply geo-blocking – a mechanism used to protect copyright agreements by limiting your access based on your whereabouts.
These services examine your IP address to determine where you physically reside. If you're not within their area of coverage, you're not getting in.
For example, TSN is only available to those residing in Canada. In other words, the channel requires a Canadian IP address. If you're abroad, such an IP is exactly what you lack, resulting in an error message that looks like this:
Playback Error. Sorry, the video you have selected is not available for viewing in your region. [01]

Such limitations will ruin your streaming experience, especially if you're a sports fan. However, with the steps above, you can bypass any restrictions applied by the channels and watch the 2023 US Open wherever you are.
Internet Freedom – Enter VPN
A Virtual Private Network is the ultimate online tool for users to maintain maximum privacy and anonymity while browsing the web.
When using a credible provider, you'll be able to protect your data using military-grade encryption the moment you connect to a server.
Moreover, once the connection is established, the VPN hides your IP address and replaces it with one in the country where the selected server is located.
Not only does this hide your online identity, but it also allows you to access various websites and streaming services in the region.
For example, if you connect to a Canadian server, you'll receive a Canadian IP address. As a result, you'll be able to watch TSN from anywhere in the world.
Now, not every VPN can get the job done, as nowadays, channels are able to detect VPN traffic and block it. We've tested out dozens of VPNs, and we got some great results in the process.
Our top recommendation goes to ExpressVPN due to several factors actually. It has a huge server network, blazing-fast speeds, as well as great security features.
However, while ExpressVPN tops our list for today's task, there are a couple more VPNs that scored high during our evaluation. You can check them out in the table below.
The 2023 US Golf Open – FAQ
Do you want to know more about the tournament? Here are some extra details you might need to learn about:
When is the US Open Happening?
The golf championship will occur from June 15 to June 18, 2023.
Where will the US Open be Held?
The tournament will be held at the Los Angeles Country Club.
Can I Watch the Tournament for Free?
Unfortunately, none of the channels offer free broadcasts of the tournament. They require some sort of subscription, be it cable or standalone.
Who's the US Open Defending Champion?
Matt Fitzpatrick is the current defending champion of the US Open.
Golf US Open 2023 Anywhere – Summing Up
The tournament is upon us, and you have everything you need in order to watch it live anywhere you may be.
The excitement is there, the broadcasters are there, and everything is in place. If you need further assistance, don't shy from leaving us a comment below.