What are the best Terrarium TV alternatives for PC, iPhone, iPad, Android, or FireStick? While the Terrarium TV app still works at the moment, there's a good chance that it will stop working in the near future. This might be as a result of its developer dropping support for it. The Terrarium app also isn't compatible with iOS, Windows, or Mac devices for instance. With all that in mind, what are the top Terrarium TV replacements in 2023?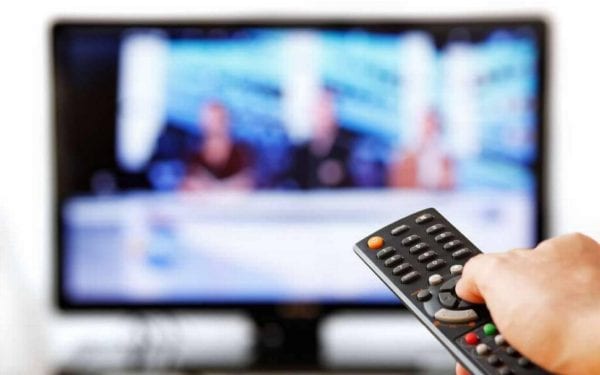 Terrarium TV Is Down
On September 10th, 2019, the developer behind Terrarium TV announced via the app that he no longer intends to keep the application up and running. As a result, you will no longer be able to use Terrarium TV after September 30th, 2019.
Best Terrarium TV Alternatives in 2023
You can use any of the top streaming apps below to replace Terrarium TV:
1. Netflix
Without a doubt, this is the most popular streaming app in the world. Who hasn't heard of Netflix? In addition to Hollywood blockbusters and TV shows, Netflix also periodically releases Originals such as House of Cards, Orange Is The New Black, and  Netflix's most important feature though is that it's compatible with almost any streaming device you can think of. From Smart TV, PS4, Xbox One, Roku, Apple TV, to FireStick, Android, and laptops. You can watch Netflix on all these platforms.
2. Kodi
Kodi essentially has the ability to turn your devices into home entertainment hubs. You can stream content off the Internet, your home network, or local storage. In some cases, a certain online streaming channel's app might not be officially available on your streaming device. Using Kodi's community-made apps helps you remedy this. Geoblocked streaming channels which you would normally not be able to download and install on your streaming device also have user-made apps on Kodi. You can easily add Kodi to your FireStick as well.
3. SPMC
SPMC, short for Semper Media Center, is an unofficial Kodi fork. It basically is an alternative that almost works identically to Kodi. That means that any addons that work on Kodi can also be installed on SPMC. Unlike Kodi however, SPMC is only compatible with Android and FireStick at the moment. Still, it's certainly worth a try.
4. Crackle
This free TV app probably is one of the most popular apps to watch movies and TV shows. While Crackle is available in different regions, it is the American Crackle version that has the most content. But free services come with their hiccups and here it is plenty of ads that you have to put up with. Still, if you are looking for a streaming app that is totally legal and safe to use, Crackle is definitely worth checking out.
3. Plex
If you're interested in organizing and streaming files on your local network, Plex is the go-to app. The User Interface is visually appealing but in terms of options, Plex does feel a bit limited when compared with Kodi. Plex is compatible with a wide range of devices that include PC, Mac, Nvidia Shield, and FireStick. Thanks to a dedicated Plex Kodi plugin, you can now install Plex on Kodi as well.
5. Youtube
When discussing top streaming apps, you simply cannot leave out Youtube. Besides Netflix, Youtube is one of the most used applications to watch content online in the world. You can also install Youtube on almost all streaming devices although Google did announce recently that it will remove the Youtube app from Amazon Fire Stick.
Top Terrarium Alternatives – Wrap Up
So what do you think of our best Terrarium TV replacement list? Is there any streaming app that you think is worth including in the review above? Let us know your thoughts by dropping a comment below.