There's no more middle ground between Google and Amazon. Sadly, one of the best streaming platforms fell victim to this beef. Youtube cannot be found in the Amazon Store and that's major bad news for Fire Stick users. However, I didn't just sit around and wait for them to kiss and make up. No, I already found a way to get Youtube on my FireStick. Do you want to learn how to do that as well? Follow this guide and take notes.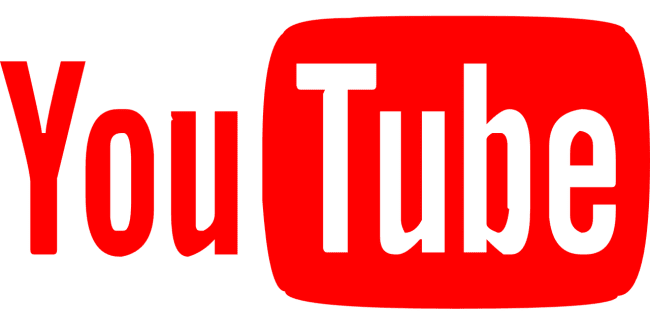 How to Install Youtube on FireStick – Sideload Guide
Have you tried asking Alexa to order you a Chomecast lately? This part is fun, trust me. When I did it, Alexa offered me a Fire Stick, then a Roku. After that, the poor device ran out of options. If Alexa doesn't even say anything Google related, how do you expect an application such as Youtube to be available on Fire Stick? I can make that happen. Scroll a bit further and find out.
Google Pulls Youtube from FireStick
That is the notification users got when the tried to activate the YouTube app on your FireStick or Amazon Fire TV.
"Starting on 2018-01-01, YouTube will not be available on this device. you can continue to enjoy your favorite creators and videos in many other ways. Please visit https://goo.gl/mjZxwN for a list of devices you can use."
A Youtube spokesperson announced the decision to remove Youtube from Amazon devices stating the following.
"​We've been trying to reach an agreement with Amazon to give consumers access to each other's products and services. But Amazon doesn't carry Google products like Chromecast and Google Home, doesn't make Prime Video available for Google Cast users, and last month stopped selling some of Nest's latest products. Given this lack of reciprocity, we are no longer supporting YouTube on Echo Show and FireTV. We hope we can reach an agreement to resolve these issues soon."
How to Get Youtube on FireTV or FireStick with FireFox
You know you could download a browser such as Silk and work around this whole Google Amazon issue right? Within the Silk browser, there is a bookmark that allows you to easily access Youtube on your Fire TV. To install Silk and subsequently get Youtube on FireStick, follow the process below:
Plug in your Fire Stick, launch it and go to the 'Search' function.
Look for the browser by typing Silk in the Search Bar.
On the next page, download the Silk application.
Alright, the app will download and install. Once that is done, run Silk.
Once it opens, you'll notice a Youtube bookmark.
If you click on Youtube, you'll be asked to sign in with your Google Account.
Once you complete the process, the Youtube app via Silk will launch on FIreStick without a problem.
If you don't prefer Silk, you can always choose Firefox. It's also a convenient method at the moment. You basically get to access the Youtube app from within the browser. All it takes to launch Youtube on your Fire TV is two clicks instead of one. You can sign into the Youtube app using your Google account and use the search function as well. Currently, it seems that casting Youtube videos from your Smartphone to your FireStick using this method is not possible.
How to Install Youtube on Fire Stick with ES File Explorer
You can sideload the YouTube app on the FireStick using a couple of other workarounds. The first is by using ES File Explorer.
Open Settings from the top menu bar on the FireStick home screen
Open "System" and head over to Developer Options.
After that, you need to "Allow Apps from Unkown Sources".
Click on Turn On.
Once you're done with that, open the search function and look for ES File Explorer.
Now, click on download.
Launch the ES Explorer app.
From the application, head over to Tools -> Download Manager.
There's a "+" sign on the bottom menu, click on that.
As for Path, submit the following: http://bit.ly/2DwAApm and hit OK.
Now, you must name your file, choose "Youtube" obviously.
Click on Download Now.
Your file's installation will now begin.
Once the download is done, select Open File and install Youtube on your FireStick.
Go back to your FireStick's home screen and launch YouTube. It's a TV with an S in case you didn't know.
Start binge-viewing.
How to Sideload Youtube App on Fire Stick with Downloader
File Explorer is not the only application that can get Youtube on to your Stick. If you use Downloader, you'll get the same results. Let's take a look at how you can do so:
Launch your firestick after connecting all the necessary cables. Go to Settings> Device> Developers option> then Allow Apps from Unknown Sources option.
Launch your Amazon Fire Stick after connecting it to the internet.
After that, you'll have to go to Developer Options. To do so, head over to Settings and then Device.
Now, this won't work unless you allow Apps from Unkown Sources. Enable that option.
When you press that, you'll be asked to Turn it On. Do it.
Now, back to the search function. Look for Downloader.
Once the download is done. Click on Open.
Run the Downloader app and submit the following: http://bit.ly/2DwAApm.
Hit Go.
The installation will kick off. Wait a few seconds.
Once done, go to your FireStick's Home Page and you'll see the Youtube app.
Launch it and start watching.
How to Install Youtube Kodi Addon
If you have Kodi installed on your Amazon Fire TV, you can set up the Youtube Kodi plugin on it as well. That way you will no longer need the Youtube app and can use the Youtube addon instead. To setup, the Youtube Kodi addon on your Fire Stick, follow this guide.
Best VPN for FireStick
Whether it's Youtube or any different streaming channel, you're bound to fall victim for geo-restrictions. You see, streaming services are restricted to certain regions. If you happen to reside outside that area, you won't get to access their content.
Take Youtube for example, although the app is available in most of the countries around the world (blocked in a few), not all videos can be streamed. Some users decide that their videos should only be viewed in their country, hence, you'll be blocked.
With a VPN however, you can circumvent these issues and access whatever blocked your way once or twice in the past. You can even stream the likes of Hulu and BBC iPlayer provided you connect to a server in their respective countries, the US and the UK.
Not only that, but a VPN also secures your internet browsing. You might say that your just streaming and nothing can happen, but what about your credit card info? Aren't you paying for the services you're using on FireStick? Shall I remind you that you're also browsing using Silk and Mozilla? Protect yourself and don't leave yourself out in the open without a VPN to shield you from cyber attacks.
If you're wondering which VPN to choose, I suggest you go for ExpressVPN. It's been tested with the platform among others, but this one stood out. Give it a try. If it doesn't live up to your expectations, you can always pick one of these best VPNs for Fire Stick as an alternative.
How to Install Youtube App on FireStick – Wrap Up
There still is a slight chance that Google and Amazon end up reaching an agreement. In that case, Youtube will make its way to Amazon Fire TV. Just in case they don't though, you can always use any of the three workarounds listed above to install Youtube on FireStick. I hope I gave you all you need. Share your experience in the comment section below.