If you're a handball fan, you probably want to clear your schedule from January 14th, 2021 to the 31st as the 2021 Men's Handball World Championship is upon us. This year, Egypt will host the tournament, marking it as its second time in the country, and the first time outside of Europe since 2015. The tournament will be behind closed doors due to the COVID-19 pandemic, but several channels are bringing the action straight to your screens. Now, geo-restrictions might get in the way and block your access, but we're here to help. Here's how you can watch the 2021 Handball World Championship live online.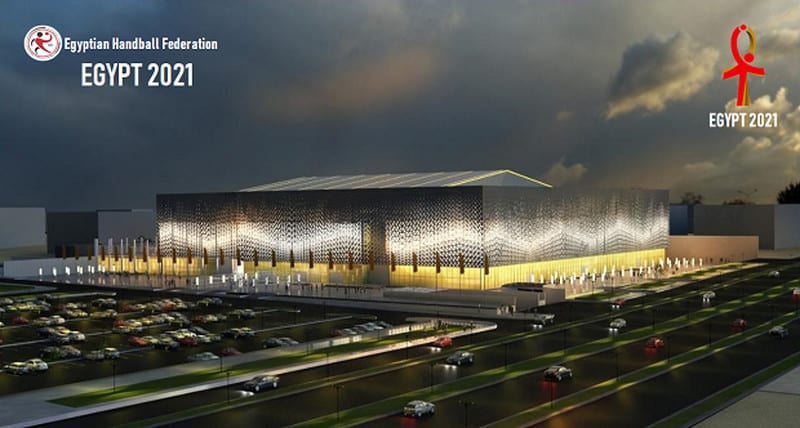 Channels Broadcasting the 2021 Men's Handball World Championship
The Handball Championship is one of the most popular tournaments around the world. In fact, back in 2016 when the championship was held in Poland, a cumulative audience of more than 1.65 billion people watched all the action on television.
Of course, now everything changed and that number is set to increase due to the fact that no one will be able to attend the stadium physically.
This brings us to the broadcasting partners that allow everyone to stream the IHF Men's Handball World Cup on their small screens.
However, every country gets its own broadcasters, and anyone who tries to stream the event on a certain channel from outside its coverage territory will be blocked.
This is what we call geo-restrictions, where online services restrict access to specific locations. They can determine the users' whereabouts by checking their IP addresses.
We'll get to that later on. As for now, these are the official streaming channels airing the 2021 IHF Men's Handball World Cup live:
Getting around geo-restrictions is what we do best, and we're here to help. All it takes is a location spoofing technique and you'll be just fine. Follow our lead as we'll help you solve this issue next/
The 2021 IHF Men's Handball World Cup Live Anywhere
When it comes to streaming services and websites, your location dictates everything you get to access.
Let's give you an example before we head to the solution. ESPN+ only operates in the United States, which means that you need to have a US IP address.
If that's not the case and you live overseas, you'll be instantly blocked, getting a geo-error message instead:
"ESPN+ is not available in your country due to content rights issues."
Now, all you have to give the impression that you are where they need you to be. Luckily, a VPN can let you do exactly that.
All you need is a Virtual Private Network – a cybersecurity tool that enhances both your security and privacy while browsing the web.
When connected, the VPN encrypts your data (extra security) and hides your IP address (extra anonymity), replacing it with a temporary one based on the server's location.
In other words, with a VPN, you can cloak your IP address and appear elsewhere. For instance, if you connect to a US server, you'll get a US IP address.
After that, you'll be able to access ESPN+ and other streaming services restricted to the US.
The Steps:
Establishing a VPN connection isn't a hard task. In fact, you can do that with a push of a button. In order to watch the 2021 Handball Championship, you should follow these steps:
Sign up with a VPN, my top pick would be ExpressVPN.
Download and install their app on PC, Android, Mac, or iOS.
Sign in with your new VPN account.
Choose a channel and connect to a server in its region:

US server for ESPN+.
Canadian server for CBC.
German server for ZDF, etc…

Wait a few seconds and launch the channel's website or app.
Now, you have a virtual front-row seat for the 2021 Men's Handball World Championship on January 14th.
There you have it. You now know how to watch the Championship live in your country without having to worry about being blocked by any of the channels on your list.
The Best VPN for the Job
The good thing about using ExpressVPN is that it has servers in all the countries needed. The provider has been around for quite some time now, offering top security and privacy services.
With over 2000+ in 94 countries, you won't be running out of options at all when it comes to unblocking content. Moreover, ExpressVPN operates with blazing-fast speeds, allowing users, regardless of their location, to stream top content in Ultra HD.
Finally, ExpressVPN has a 30-day refund policy, which provides an excellent amount of time to test out their service without having to worry about losing the subscription fee.
While ExpressVPN is our top recommendation, it certainly is not the only one that can get the job done. There are other top providers you can check in the table below.
The Egypt Men's Handball Championship
This year, there are a lot of changes occurring within the Handball Championship. First, it will be the third time to be hosted in Africa and the second time in Egypt.
Second, the format will include 32 teams instead of 24, giving us more and more action across the upcoming weeks. And finally, the tournament will be behind closed doors due to the global pandemic.
Denmark will be defending the title after winning it for the first time on home soil. We don't know what will come up from this exciting tournament, but we do know what teams are participating.
Pot 1
Denmark
Spain
Croatia
Norway
Slovenia
Germany
Portugal
Sweden
Pot 2
Egypt
Argentina
Austria
Hungary
Tunisia
Qatar
Belarus
Pot 3
Iceland
Brazil
Uruguay
Czech Republic
France
South Korea
Japan
Bahrain
North Macedonia
Pot 4
Angola
Cape Verde
Morocco
Chile
DR Congo
Poland
United States
Russian Handball Federation Team
Switzerland
How to Watch the 27th Men's Handball World Championship – Summing Up
The championship starts on January 14th. So, if you're not ready yet, this article will get you on the right track. Now, choose your channel, get a VPN, and follow our guide. In the end, you'll be watching the 2021 Men's Handball World Cup live anywhere you are in the world.