Amazon Prime Video has brought us some interesting TV exclusives over the past few years. Well, 2019 will be no different if not even better. Skimming through Amazon's library in hopes of stumbling upon the good stuff can be pretty daunting since it's all binge-worthy.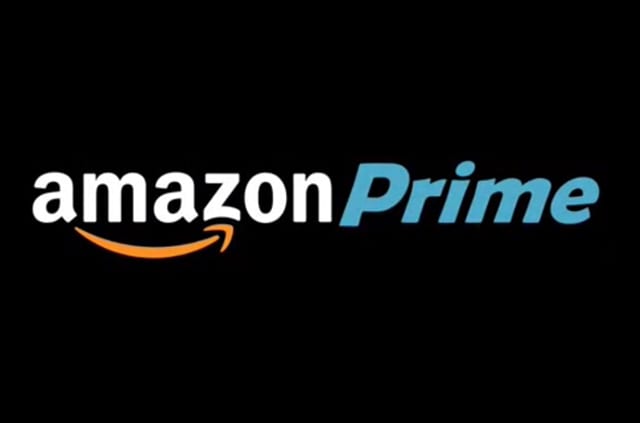 Fortunately, I've put together a list of best original releases coming your way in Amazon's 2019 calendar. Scroll down and see for yourself.
Quick Note
Although Amazon Prime is available in a lot of countries nowadays, its full library isn't. The content you get to stream on the channel varies depending on your region. So far, the US version of Amazon is the one with the most material yet only available in America. In essence, most of the titles on our list might be included only in the American catalog.
So, in order to tap into the best streaming experience while abroad, follow this guide on how to unblock Amazon Prime Video outside the US. Oh! One more thing. VPNs tend to frustrate the streaming channel, therefore it started blocking some of them. However, I've tested a lot of VPN providers and came up with a list of "Unblocking Amazon" capable ones(one of my favorites, ExpressVPN). Check them out in the table below.
Amazon Prime Original Releases in 2019
We're used to Amazon's "out with the old, in with the new" resolution game every month, but this time, we'll be talking about what original content it has for us this year. The list will grow bigger as more content will be added once anything is confirmed, so make sure to stay tuned and visit the page every once in a while. Now, for the time being, here are the original Amazon Prime releases of 2019.
January 4th
Beautiful Boy (Amazon Original Movie)
January 18th
The Grand Tour (Season 3).
January 25th
February 1st
Just Add Magic (Season 3)
February 3rd
February 8th
White Dragon (Season 1)
Don't Worry, He Won't Get Far on Foot (Film)
February 15th
February 22nd
This Giant Beast That Is The Global Economy (Season 1)
March 1st
March 7th
Tin Star (Season 2)
Made in Heaven (Season 1)
March 8th
Costume Quest (New Animated Series)
March 11th
American Gods (Season 2).
April 5th
April 12th
Bug Diaries (Prime Original Series), Season 1
Diablo Guardian (Prime Original Series), Season 2
April 19th
Bosch (Prime Original Series), Season 5
May 3rd
May 10th
Sneaky Pete: Season 3
Whishenpoof: Season 2
May 15th
May 17th
May 31st
July 3rd
June 4th
Jonas Brothers: Chasing Happiness
Kung Fu Panda: The Paws of Destiny
July 12th
June 14th
Too Old to Die Young (New Series)
July 19th
All or Nothing (Season 4)
July 26th
The Boys (New Series)
Dino Dana (Season 3)
August 2nd
This Is Football (Season 1)
August 9th
August 16th
Inside Borussia Dortmund (Docu-series)
Take Us Home: Leeds United (Docu-series)
August 19th
Jim Gaffigan: Quality Time
Flo & Joan: Alive on Stage
Ed Gamble: Blood Sugar
Paul Chowdhry: Live Init
Chris Ramsey: Approval Needed
Alice Wetterlund: My Mama Is A Human And So Am I
August 23rd
Alonzo Bodden: Heavy Lightweight
#IMomSoHard Live
Mike E. Winfield: StepMan
August 30th
Carnival Row (New Series)
September 13th
Undone (Season 1)
El Corazón de Sergio Ramos (Documentary)
September 20th
The Family Man (Season 1)
Savage x Fenty Show (Special)
October 1st
October 4th
October 11th
Costume Quest (Season 1b)
October 18th
November 1st
November 15th
The Man in the High Castle (Season 4)
December 6th
The Marvelous Mrs. Maisel (Season 3)
Clifford (Season 1)
Inside Edge (Season 1)
December 7th
Clifford the Big Red Dog (Season 1)
December 13th
The Expanse (Season 4)
The Grand Tour Presents: Seamen (Special)
December 20th
Upcoming Releases (TBC)
The Hunt (New Series).
The Lord of The Rings (New Series)
The Wheel of Time (New Series)
Amazon Prime Video Originals – Top Picks
The future of Amazon Prime originals is looking strong and promising. This makes it a head-to-head competitor with other mega streaming channels like Netflix and Hulu. To get you started, I chose 4 of the top releases coming in 2019 and highlighted what to expect from them. Check them out below.
Four More Shots Please
The show covers the lives of four different women each struggling in life with her own problems and individual battles. The series is set in Mumbai, the city that never sleeps. You will see a lot of "Truck" the bar that the girls like to hang out at and binge talk every couple of days. Four More Shots Please is a portrait of what it is like to be caught in a constant battle between the traditional and modern habits and to live in a country that thrives on hypocrisy.
According to the Chairman of Pritish Nandy Communications:
"Four More Shots Please! is our tribute to our times. It's about a generation of young women, brave and vulnerable, independent and spirited, growing up in South Bombay and speaking the language of our times, living the life they yearn to live with courage, conviction, and confidence."
American Gods (Season 2)
The world will get even darker in the second season of American Gods. Now that Shadow Moon has been activated as a believer, we expect something different on how they're going to tell the story. What to look forward to? Well, an angrier season 2 would be the first on the list. And to make it even more daring, we want to see if this season will follow the originally planned template since Fuller and Green departed from the show.
In the finale of season 1, we saw Wednesday destroy the men with a lightning bolt and proclaim himself to be Odin, then he convinces Easter to unleash her own powers and take back the spring, casting a drought over America. This was a great ending to an amazing series premiere. So, are you as excited as I am to see the second one? Of course, you are. Therefore, take a quick sneak peek at American Gods season 2 here.
Good Omens
This one is the show I'm looking forward to. Good Omens, which is based on a fantasy novel of the same name, will consist of 6 episodes and will be released on the same day on Amazon Prime.
If you've read the book, then you probably know that the world is due to end in a week and Judgement Day is almost upon us. Aziraphale and Crowley, both angel and demon respectively have grown fond of humans and the earth's lifestyle as they lived among us for years. Once they learn about the coming apocalypse, they team up to prevent such a catastrophe to the world they're used to live in. And… someone seems to have misplaced the Antichrist."
The series cast is as such:
David Tennant as Crowley
Michael Sheen as Aziraphale
Josie Lawrence as Agnes Nutter
Adria Arjona as Anathema Device
Anna Maxwell Martin as Beelzebub
Jon Hamm as Gabriel
Frances McDormand as God
The Boys
Superhero fans, you're in for a treat in 2019 as this year we're getting The Boys from Eric Kripke. The show will tell the story of a world where superheroes embrace their darker side when it comes to being in the spotlight. The Boys are vigilantes who set out to take down corrupt superheroes with no powers but with some dirty tricks.
The genre is already popular, so you might ask what would be new? Can you imagine a series with Eric Kripke and Seth Rogan working together? Yeah, you get one awesome "The Boys". Take a look at this highly anticipated series in the following trailer.
Best Amazon Prime Originals in 2019 – Summing Up
For now, these are the TV shows that are worth keeping an eye on. Remember, the shows on our list will increase in number as soon as Amazon releases more official details. Stay tuned as more amazing content is set to hit our screens during 2019.