How to Watch Disney Channel outside the USA? Disney is the secret ingredient to the recipe of growing up. A father or mother must have turned on Disney channel at some point throughout their parenting career to defuse their child's tantrum or to make a quick run to the grocery store. There's an undeniable charm to Disney content that has got every child out there begging for more. DisneyNOW has replaced the Disney Junior, Disney XD and Disney Channel bringing you your favorite Disney shows all in one place.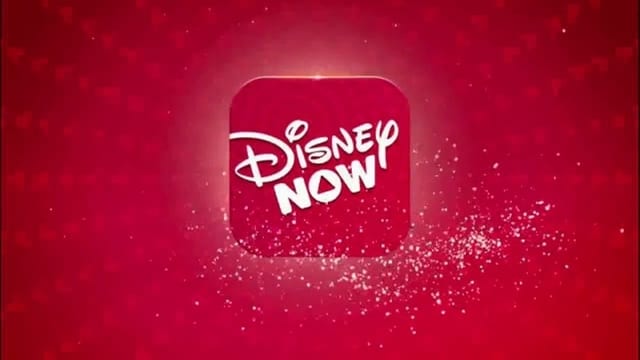 DisneyNow allows kids to choose from a wide range of TV shows and movies to enjoy on the go. There are many older shows as well as all the new favorites, and the offerings do change with time. However, Walt Disney's content is only made available in the US and is therefore subject to additional geo-restrictions. So what do honest Disney fans in Australia, Canada, the UK, and other countries all over the globe do? Easy, they get a VPN or a Smart DNS proxy. Only then will they be able to stream shows like Raven's Home, Mickey Mouse Clubhouse, and all of Radio Disney's events on iPhone, iPad, Android, PC, Mac, Apple TV, Kindle Fire, Roku.
How to Watch Disney Channel Outside the US using a VPN
Disney is favored by kids as much as it is demanded by parents. It relieves them from their entertaining duties and serves as great means of distraction. You wouldn't be surprised to know that parents are the ones who are desperate to unblock DisneyNow outside the US. So to all parents struggling with lack of entertainment methods, this tutorial is for you:
Sign up with a VPN provider (preferably ExpressVPN).
Download and install the VPN app on the device you wish to stream Disney Now on.
Launch the application.
Connect to an American server to get an American IP address.
Unlock Muppet Babies, PJ Masks, and all of the Fantastic Friyays for your child to watch.
Keep in mind that you'll still need an American cable subscription to sign in. Before you start surfing the web endlessly for good service providers, we can proudly recommend one that will surely benefit you on all levels. ExpressVPN's server in the US replaces your IP address with an American one so that you can unblock Disney Now or any other American based channel or website. If you want a better idea on the other VPN service providers out there, check out the table below.
How Does a VPN Work?
VPN stands for Virtual Private Network, and just as the name implies, it is a technology that provides privacy on the Internet. The VPN app you download connects your device (PC, laptop, or smartphone) to a server operated by the VPN provider. All of the data transmitted through that private network is encrypted before even reaching the public network. With a VPN, there's no chance that any third party can access your data or track your online activities. What you do online is for your own eyes only. Now, what does this have to do with unblocking DisneyNow? You can't access Disney Now because of your IP address. This address of yours reveals your true location and the fact that you're here reading this means you're most likely not in the US. A VPN can change that reality, and make it seem as if you are located in the US. It does so by simply replacing your real IP address with an American one so that you'll be able to access all kinds of American content, including Disney Now. Isn't that cool or what?
How to Unblock Disney Channel Outside the US using a Smart DNS Proxy
So listen up parents, a VPN can get you DisneyNow wherever you are, but it's not the only way. A Smart DNS proxy can do the very same with a slight difference in the approach. What a Smart DNS proxy does is that it partially redirects the traffic needed to determine your geolocation through its DNS servers thus enabling you to bypass regional restrictions and unblock channels that are not available in your country. So that means you don't get a new IP address, and your traffic doesn't get fully encrypted. Read the instructions below to find out how you can use a Smart DNS proxy to unblock DisneyNow outside the US.
First, head over to Unlocator and sign up for its free 7-day trial.
Follow these videos/setup tutorial to configure Smart DNS on your streaming device.
Visit DisenyNow or launch the app on your device.
Stream DisneyNow's ridiculously entertaining content anytime, anywhere.
Although Unlocator is not a VPN service provider, it carries out the same functions. It can bypass geo-restrictions including those of DisneyNow and delivers fast speeds when streaming audio and video content online. Plus,  it's only 4.94 per month, which is less expensive than many VPN service providers.
DisneyNow shows
Watch your favorite Disney shows including:
Andi Mack
Bizaardvark
Bunk'd
Elena of Avalor
Disney Junior Nursery Rhymes
Doc McStuffins
DuckTales
K.C. Undercover
Mickey and the Roadster Racers
Mickey Mouse Clubhouse
PJ Masks
Puppy Dog Pals
Raven's Home
Star vs. The Forces of Evil
Star Wars Rebels
Stuck in the Middle
Tangled: The Series
The Lion Guard
Vampirina
Watch DisneyNow Outside the US
In the end, the success of unblocking DisneyNow will most probably match your feelings about Disney Channel programming to begin with. If you want to provide your kids with a friendly streaming experience, get DisneyNow with either your VPN or proxy asap. You can help your kids access their favorites by setting their profile and creating their own list of programs that you approve of. And for more convenience, you can download the Disney Now app and watch episodes from the Roadster Racers, DuckTales, Andi Mack and more all through, all day.