Do you enjoy Bollywood hits like My Name is Khan, Dangal, or Junglee? Or maybe you prefer Hindi series like The Office, Criminal Justice, and Hostages? Well, then Hotstar should be your go-to destination. The Indian video-one-demand service is home to the most popular local shows. It even has a lineup of famous international productions like Avengers Infinity War, The Big Bang Theory, and Game of Thrones. And if that's not enough, the streaming channel also has something for all you sports fans out there like ICC CWC cricket, Wimbledon,  Bundesliga, Intercontinental Cup, and more. However, Hotstar fans outside India won't be able to access the service due to geo-restrictions. Those in South Africa, in particular, need a VPN in order to stream their favorite shows from abroad. So if you're one of them, read on to find out how a VPN can unblock Hotstar in South Africa.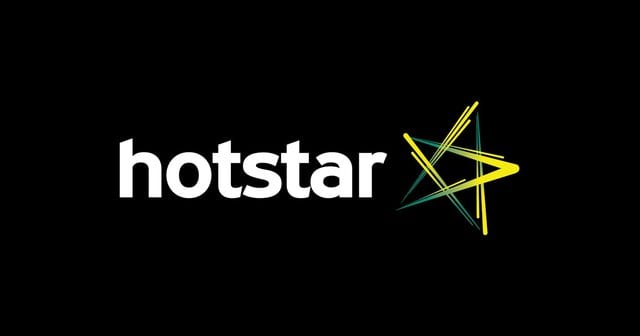 How to Watch Hotstar in South Africa Using a VPN
Hotstar is this popular video streaming service that offers over 50,000 hours of movies, TV shows, and sporting events streamed across 25 themed channels. In fact, it has the largest online repository of Bollywood movies and TV shows in eight Indian languages. Plus, it offers seamless video playback, smart search, and a friendly user interface.
But since the streaming channel is only available inside Indian territories, your only choice to unblock it is with a virtual private network.
Better known as a VPN, this tool channels your internet connection through one of its remote servers that you choose. And to protect your data and privacy, it encrypts all your online activity and hides your IP address. This won't just keep your online identity hidden, but it will also allow you to bypass geographical restrictions.
You see, once you connect to another server, you'll get a new IP address that matches the region of your new network. Simply put, if you connect to an Indian server, you'll get an Indian IP. And that is how you'll be able to access Hotstar in South Africa because the VOD service will think that you are within its broadcasting range.
How to Install a VPN on Your Device – Steps
To stream your favorite Hotstar shows from South Africa, follow these steps:
Select a VPN service that doesn't compromise your online security and privacy. Also, it must have fast servers optimized for streaming. I highly recommend ExpressVPN.
After you sign up, head over to your device's app store to download and install the application.
Open the VPN app, log in, and connect to a server from India.
As soon as the connection is established, you'll get an Indian IP address that makes it appear as if you were inside the country.
Now, go to Hotstar and stream whatever you want. The geo-error "

Content Unavailable. The content

 

currently unavailable in your region

" won't appear on your screen anymore.
Best VPNs to Unblock Hotstar in South Africa
If you want to unblock Hotstar in South Africa, you'll need ExpressVPN. It's one of the most trusted leaders in the VPN industry. It delivers excellent services and solid performances. I used it when I was in South Africa to watch the Hindi version of The Office, and it did not disappoint. It was very easy to use, and I did not encounter any buffering issues.
That includes a military-grade AES 256-bit encryption, a kill switch, and DNS leak protection. Furthermore, the company does not keep any data on your online activity. It also offers up to five simultaneous device connections, which means you can protect all your devices using a single account.
And you'll also benefit from a 30-day refund policy that allows you to get your money back in full in case you don't like the service.
Feel free to check out the other premium choices to unblock Hotstar in South Africa in the table below, or the best VPN services to access Hotstar outside India.
VPN Benefits
If you're an Indian expat living in South Africa, you'll definitely feel the need to sign up for a VPN provider. You can't access Indian content without it. The good news is that VPNs can do so much more than just unblocking channels. They have a lot of other benefits, and here are some of them:
Total security and privacy: Virtual private networks encrypt your online activity and keep your identity hidden. This means that hackers, government agencies, and even ISPs can't see what you're up to.
No more throttling: Since your internet service provider can't see what you're doing, it won't be able to throttle or slow your connection down if you're watching too many videos on YouTube for example.
Bypass government censorship: Countries like China, North Korea, and Syria impose tough internet regulations, with several websites like Facebook, YouTube, and Twitter blocked. But with a VPN, you avoid all sorts of online censorship by anonymously connecting to another network.
Save money: Get better deals when you're shopping online because you can switch your IP address to match the country of the items you want.
Watch Hotstar in South Africa
If you so happen to be a cricket fan or a Bollywood lover, Hotstar is the service for you. It doesn't matter if you're not physically located in India because virtual private networks allow you to stream Hotstar from anywhere in the world, including South Africa.
Did you find this article helpful? Tell us what you think in the comment section below.