The most irritating thing happened to me while I was on vacation in Mexico a few months ago. I tried to access Hulu to catch the latest episode of The Handmaid's Tale, but the only thing on display was a geo-error message. That's when I found out that Hulu is geo-blocked outside the United States. But I wasn't giving up that easily. After doing a bit of research, I discovered that VPNs and Smart DNS proxies can bypass geo-restrictions and unblock Hulu and other streaming channels in a jiffy. And guess what, they totally can. In this article, I'll show you how these tools can help you avoid online regional restrictions and how to install them on your device.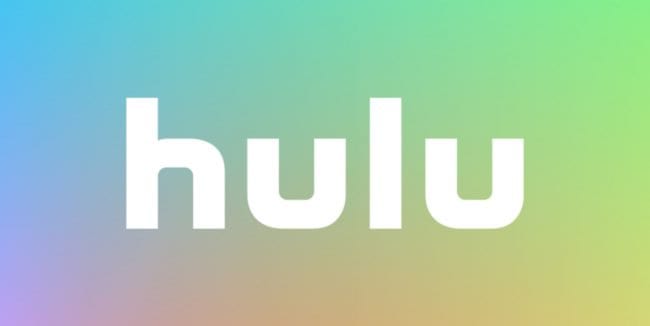 How to Watch Hulu in Mexico Using a VPN
Hulu is home to some great shows. The Handmaid's Tale, Castle Rock, and The Looming Tower are just a few examples. Therefore, it is easy to become a Hulu addict. Unfortunately, the streaming channel is inaccessible in Mexico due to licensing issues. So whether you're an American expat living in Mexico City or a tourist relaxing on a beach in Cancún, know that Hulu is off limits inside Mexican borders.
But a virtual private network, aka VPN, can change all that. This tool redirects your internet connection to another server of your choice, and grants you another IP address from the region that you selected. This will trick channels like Hulu to think that you are inside their coverage zone, thus giving you access to their content.
In other words, If you want to unblock Hulu from Mexico, you only need to connect to a US server. Then, your original IP address will be hidden and replaced by an American one to make it appear as if you were inside the USA. It's as simple as that.
But first, you must install a VPN on your device.
You must only consider popular and trustworthy VPNs to register.
Next, download and install the VPN app on the device you want to use. And you'll be happy to know that VPNs are compatible with almost every platform, including iOS, Android, PC, Mac, and more.
After you open the app, connect to an American server.
Once the connection is established, you'll get an American IP address to appear as if you were inside the country.
Now, go to Hulu and stream whatever you want.
Best VPNs to Unblock Hulu
ExpressVPN has a lot going for it in terms of features and services. The reason why I'm specifically mentioning it is because I used it during my time in Mexico to watch The Handmaid's Tale. It has user-friendly apps and excellent features that few other brands can provide.
We're talking military-grade AES 256-bit encryption, a large network of 3,000 servers in 94 countries, and a zero-log policy. And the icing on the cake is the 30-day money back guarantee, which allows you to test drive ExpressVPN before you commit to it.
Furthermore, it has one of the best speed rates in the business, which makes a perfect choice for streaming HD Hulu series.
And if you're not too sold on this provider, check out the list below for the best alternatives, or my other recommended VPNs for Hulu.
How to Watch Hulu in Mexico Using a Smart DNS
If you don't fancy VPNs, then your only other option to unblock Hulu in Mexico is a Smart DNS proxy. This tool doesn't reroute your entire connection like a VPN does, but only the location part instead. This will still allow you to bypass geo-blocks and access Hulu.
But if you want privacy to go with that, then you're probably better off with a virtual private network because Smart DNS proxies don't encrypt your data or hide your IP address. Moreover, they won't work properly if your ISPuses transparent proxies or DNS hijacking.
Subscribe to a Smart DNS that can support a lot of channels. I recommend Unlocator because it can unblock over 200 channels.
Follow the easy setup guides available on their website to configure the service manually on your device.
You can install Smart DNS proxies on all major operating systems, including smartphones, computers, smart TVs, gaming consoles, and routers.
Head over to Hulu and watch your favorite Hulu shows.
Also, Unlocator offers a free 7-day trial period for users, which means you can try it out for a week before you make a decision.
Getting Hulu in Mexico – Wrap Up
Hulu is a fantastic online streaming service, and it's a shame that it's not available all over the world. However, as prementioned, that can be arranged with a VPN (ExpressVPN) and a Smart DNS proxy (Unlocator). Don't allow geo-restrictions to stand in the way of your entertainment as long as you have two ways to overcome them.
Have you ever tried a VPN or Smart DNS proxy during your time in Mexico? Let us know in the comment section below.