How to Watch Argentinian TV Abroad? Yes, Argentina is set to deliver quality TV series and shows, but Argentinian expats won't be able to catch up with any of them. Geo-restrictions. Need we say more? Being located outside the country strips you of certain privileges, like your eligibility to access content from where you originally came from. That would have been pretty disappointing if there weren't ways to overcome these restrictions. One of these ways is a virtual private network, or shall we say the TV watching savior. A VPN is capable of overcoming and bypassing restrictions imposed on all kinds of content from anywhere around the globe, including Argentina. So here's how you get to watch Argentinian TV abroad using a VPN on any Mac, PC, Android, iPhone or iPad.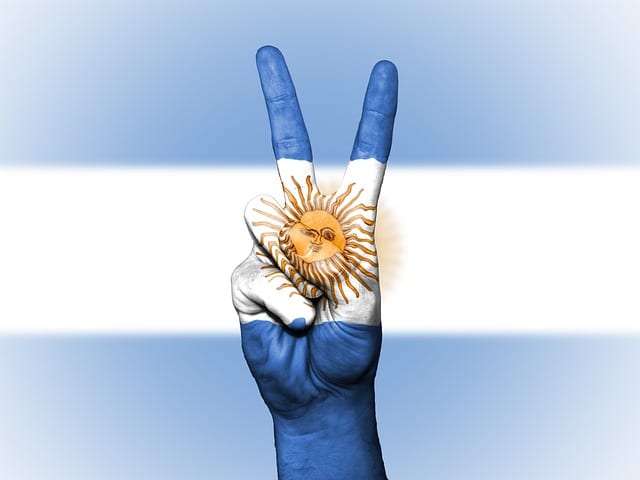 How to Watch Argentinian TV Abroad Using a VPN
The best way for you to get some Argentinian TV streaming on your PC or smartphone is through a VPN. That technology works by connecting your device to one of its servers over the Internet. You get to choose from one of the many servers your VPN has to offer. After connecting to one, you'll be given the IP address of the country (where the server you connected to is located). Plus any data you send over the Internet gets encrypted by the VPN first, so as far as security goes, you're all good. Follow the instructions below if you wish to watch Argentinian TV abroad using a VPN:
First of all, sign up with a VPN service provider that has VPN server in Argentina, best of which is ExpressVPN.
Next, download and install your VPN app on your PC, Mac, Android or iOS device.
Launch the application and sign in.
Finally, select an Argentinian server and connect to it.
Wait a couple of seconds until the VPN connection is established.
Check your IP address via a website like WhatIsMyIP.network to make sure of the change.
As of now, you can surf the Internet with your Argentinian IP address as if you are located in Argentina.
Subscribe to ExpressVPN to get all your favorite Argentinan TV channels, shows, and series unblocked abroad. Besides being the most reliable service provider, it offers a bunch of features and options that make your online experience all the more enjoyable. Below is a table of other popular service providers in the market capable of getting you the Argentinian content you desire. You can also have a look at our article on best VPN for Argentina.
VPN Benefits
Benefits? Where do we start? Dealing with geo-restrictions is just a glimpse of a VPN's capabilities. You could live without it alright, but you would be doing your privacy and online activity a disservice. If you're indecisive about whether or not you should get a VPN, the list below will help you make up your mind. Here are some of the benefits a VPN has to offer its users:
Allows you to access a public connection safely.
Increases online security.
Permits p2p torrenting.
Bypasses worldwide geo-restrictions.
Unblocks websites and avoid filters.
Grants remote access to files.
Enables users to share large files safely.
Hides users' IP address.
Watching Argentinian TV outside Argentina
C5N, TV Publica, Canal 7 Jujuy, and other Argentina-based channels are impossible to access without a VPN. Don't stress over the fact that you'll miss Asesino -a new Argentinian thriller- instead,  focus on which VPN you're going to choose to get Asesino wherever you are in the world. So what will it be? ExpressVPN, NordVPN or IPVanish? Let us know your pick for watching Argentinian TV abroad.