It's that time of the year when millions of people tune in and watch the most prestigious event in NFL history, the Super Bowl. Such an event deserves a global audience, and that's exactly what it has harnessed thanks to broadcasting partners all over the world. However, all the channels are restricted to their own countries due to copyright reasons.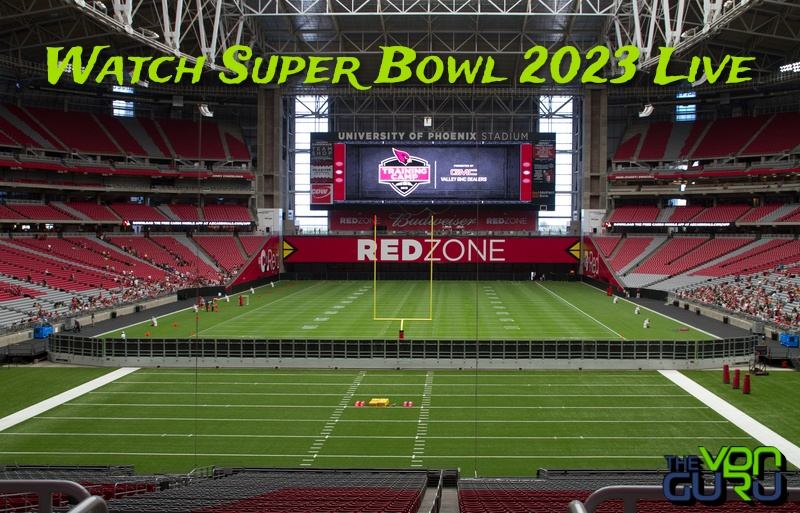 On February 12th, 2023, the 57th Super Bowl is coming to the State Farm Stadium in Glendale, Arizona. We know that the excitement is there, and the thrill is there, but the streaming capability might not be courtesy of geo-restrictions.
Well, we're here to help as bypassing geo-blocks is kind of what we do best. So, with that said, here's how you can watch the 2023 Super Bowl live wherever you are.
The 57th Super Bowl Live – Quick Guide
Time needed: 4 minutes
The champions of the American Football Conference (AFC) will go head to head with the National Football Conference (NFC) on February 12th, 2023. Live streaming is available all over the world and we have everything you need to know about it. Here's a quick overview:

Subscribe to a VPN service provider.

To find a wide server network, we highly recommend using ExpressVPN.

Download and install the VPN application on your device.

You can find dedicated clients on Android, iOS, PC, or Mac.

Activate the VPN client and sign in with your account.

Enter the username and password you used to create your account.

Connect to a VPN server.

Choose a server located in the country where your chosen channel has broadcasting rights.

Launch the channel's website or app.

Sign in with your account (Every channel requires some sort of login process, be it a subscription or a free account).

Watch the 2023 Super Bowl live.

Enjoy Super Bowl LVII wherever you are.
Super Bowl LVII – The Complete Walkthrough
Aside from the steps above, you must know what the streaming channels are, how they can block your access, and how you can bypass geo-restrictions in detail. All of this is covered in the following comprehensive guide:
The Requirements
To watch the 2023 Super Bowl, you'll need everything on the list below:
A VPN subscription.
An account with any of the streaming services below (Subscription or Free).
A compatible streaming device.
The 2023 Super Bowl – The Streaming Options
In 2019, more than 103 million watched the championship game between Los Angeles Rams and the New England Patriots, and that was the lowest in almost a decade.
Unfortunately, this record was broken by the 2020's event, which averaged 102 million viewers in the US. Despite being an epic match and having two legendary singers (Shakira and J-Lo), Super Bowl LIV didn't get as many viewers as we're used to in the past.
The numbers just got lower in the 2022 edition as the match where Los Angeles Rams emerged victorious against the Cincinnati Bengals was watched by 99.18 million viewers in the United States – NOT GOOD.
However, the Super Bowl itself is still one of the most-awaited events in the world. It's very popular that it went international in terms of broadcasting. You'll find several channels across the globe with the rights to air the championship match, along with its prestigious Half-Time Show.
In this guide, we've listed a couple of TV channels in different regions, so that most, if not all of you can enjoy watching the 57th Super Bowl. Here are all the details:
Super Bowl LVII in the United States
The NFL has three simultaneous broadcasters in the United States. However, with a deal between them, Fox Sports is going to be airing this year's Super Bowl.
In 2017, Fox took the broadcasting task and drew more viewers than CBS. According to Nielsen, Fox drew almost 99.9 million viewers in 2020, breaking CBS's 98,190,000 viewership rate in 2019.
Two years ago, CBS traded Super Bowl LVI with NBC in exchange for Super Bowl LV, which got NBC the broadcasting rights for last year's edition.
It's quite easy to stream the championship match using Fox Sports. First, you need to have a valid cable subscription to one of the following:
AT&T U-verse
Xfinity
Cox Communications
DIRECTV
DISH
Optimum
Spectrum
Frontier, and more
Second, pick your streaming method – you can use the official website or download the Fox Sports app on any of its compatible platforms.
NFL Final – UK Streaming
Those who live in the UK have a free-to-air channel to stream the Super Bowl on. We're talking about none other than ITV, the streaming giant in the country that has more than 34.2m viewers a week (nearly 56% of all TV viewers).
Yes, it's not BBC iPlayer this year. ITV is one of the world's most popular broadcasting organizations. Using their website or app, users can stream a wide variety of content, including movies, TV series, and sports.
Unlike BBC iPlayer, a TV license is required by ITV Hub. You're just required to sign in with their ITV account to get a hold of the desired content.
BBC took on broadcasting rights 6 years ago, and now, ITV is your sole broadcaster of the legendary Super Bowl. You can still listen to the action BBC Radio 5 Live, but who wants that?
So, if you're living in the country, get ready for February 12th, 2023 as now, with ITV, you can stream the 2023 Super Bowl live on:
Mac
iOS
PC
Amazon Fire TV
Apple TV
Roku
Android
Chromecast
Super Bowl LVII Live in Canada
NFL fans in the Canadian district can tune into the game live on none other than CTV. The channel offers coverage of a wide range of news, sports, entertainment programming, and information.
Those who don't want to watch the game on TV can use the CTV Go app, which is a video streaming service that grants you access to the best live and on-demand content in Canada on several platforms.
CTV's channels have reached 20 million Canadians on average on a weekly basis, which tells you how popular the channel is in the region.
However, just like in the US, CTV requires a cable subscription to operate. You need a cable contract with one of those TV providers. Note that there are more available on the channel's website:
Bell Media
EastLink
Rogers
So, if you already have a cable subscription, you can stream the epic clash between Kansas City Chiefs and Tampa Bay Buccaneers live on:
PC
Mac
iPhone
iPad
Android
Apple TV
Samsung Smart TV
Xbox One
Quick Note: CTV isn't the only cable channel that you can stream the Super Bowl on. Canada made sure to give you another option in the form of Canada's number 1 – TSN.
Stream in Canada Without Cable
A cord-cutter? Well, you also have a way to stream the finals using one of the most popular sports channels in the world, DAZN. The service launched a couple of years ago, and now, it covers 9 countries around the world.
However, each country has its own catalog of sports. For example, the NFL is not available in all of the nine countries, but in Canada, it is. You don't need a long cable deal, you just sign up, and that's it.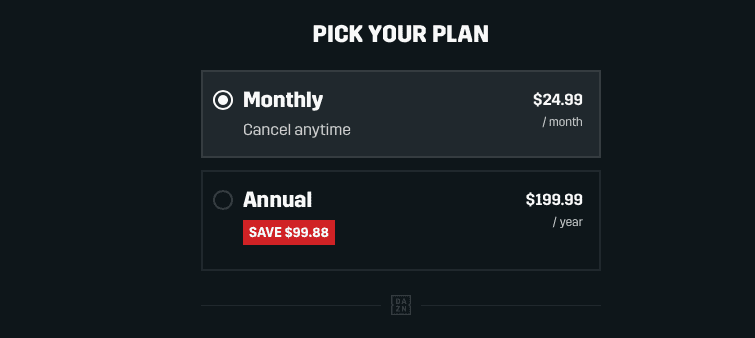 In Canada, DAZN costs you $24.99/month and $199.99/year. Unfortunately, the channel no longer allows new subscribers to benefit from a 30-day free trial, which means you can't watch the 2023 Super Bowl for free.
Now, with a valid account, you can join DAZN's 8 million subscribers and watch the 2023 Super Bowl live on:
Mac
Chromecast
Roku
Apple TV
FireStick
Smart TVs
PlayStation
Xbox
The Super Bowl in Australia
Channel Seven, the one and only free-to-air home of the NFL in Australia, announced that it will be broadcasting the 2022/23 NFL season along with the Super Bowl.
The channel was only able to showcase two games per week, but for sure, it will be airing the Super Bowl live on its platform.
The service is the second-highest-rated television network and primary channel in Australia.
With its 7Plus online service, you can tune in to your favorite movies, series, and sports, live or on-demand, with ease.
Any content you wish to view using 7Plus will be available in HD. That way, you'll get the best quality while watching the best NFL event in the world.
As we mentioned, Channel 7 is completely free, and Australians can view its content without paying a dime. However, being free doesn't mean that it lacks some features in certain departments. 7Plus is available on a wide range of devices, including:
Android
iPhone
iPad
Apple TV
Windows PC
OS X Mac
Samsung Smart TV
Xbox
PlayStation
Chromecast
Stream the 2023 Super Bowl in Germany
DAZN was a small streaming service that shows events hours after they conclude. Now, dubbed the Netflix of Sports, the service has become one of the biggest channels around the world, especially in Germany.
As we mentioned above, DAZN is available in nine countries, each one with a different set of content to tap into. In Germany, the NFL is part of DAZN's broadcasting rights, which makes it so much easier for users in the region to watch the Super Bowl.
The channel had a couple of price jumps over the years. During the last Super Bowl, DAZN cost around €11.99. Now, the subscription fee got a lot higher and the free trial option is no longer available.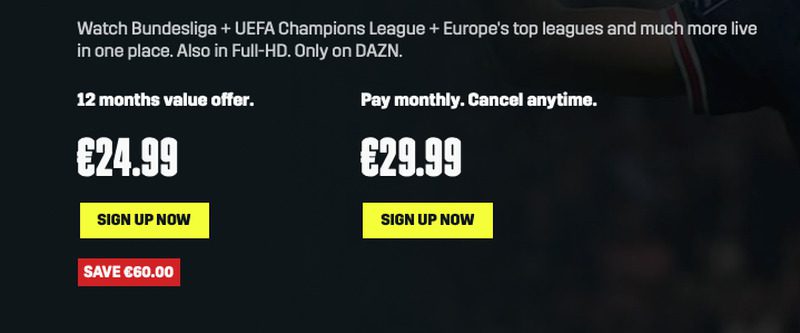 With DAZN, you'll be getting dozens of other sporting events for just a small fee. In Germany, DAZN costs around €29.99/month.
Also, DAZN is well known for its device coverage. It has applications on almost any device available in a single household.
So, get yourself a subscription and you can watch the 2023 Super Bowl in Germany using PC, Mac, FireStick, Apple TV, Chromecast, Xbox, Roku, PlayStation, Android TV, iOS, and Android.
Finally, ProSieben will be the other official broadcaster for the Super Bowl. In fact, it's going to be its last one as DAZN and RTL will be taking on the broadcasting job from the 2023 season onward.
The 2023 Super Bowl – Streaming Channels Overview
We've already stated the top channels around the world that are airing the Super Bowl on February 12th, 2023. However, there are other channels available as well in other countries. Below, you'll find a quick look at each Super Bowl Channel around the world. Check if yours is listed among them:
The broadcasters are more than we can fit in a single article. If you can't find your country in the list above, kindly head to this page and check the availability on the NFL's official website.
Geo-Restrictions Apply
Despite having broadcasting partners globally, the 2023 Super Bowl isn't accessible to everyone. Due to copyright reasons, each channel applies what we call geo-blocking.
This is a defense mechanism that allows the channel to easily pinpoint your current location by examining your IP address. If you're trying to access a certain channel outside its area of coverage, you'll be immediately blocked.
For example, 7Plus (Channel 7) only operates within Australia, which means you'll need an Australian IP address. If you're overseas, you'll be approaching the channel with a foreign IP, resulting in an error message that looks like this:
"Sorry, video is only available within Australia due to licensing restrictions. Error Code: MEDIA_GEO_BLOCKED."

Geo-restrictions might be a pain for most streamers out there. However, we've already fixed that issue in the steps above. Just follow them carefully and you'll be watching the Super Bowl LVI in no time.
A VPN's Benefits!
In case you didn't know, the channels mentioned above are only available in their respective countries. If you live outside them, you won't be able to access their content.
These channels examine your IP address once you visit their website or launch their app. If you don't have a valid IP in their region, you're getting blocked.
But there's a workaround that can spoof your location and make you appear wherever you want on the map. It goes by the name of a Virtual Private Network.
When you connect to a VPN server, your data will get encrypted and your IP address will be cloaked. Then, the VPN will assign you an alternate IP based on the country where the server is located.
In other words, you'll appear as if you browsing the web from that region, granting you access to anything restricted to the territory.
ExpressVPN is one of the top providers in the world. It has more than 2000 servers across 94 countries as well as the latest military encryption techniques.
Moreover, the service offers you a 30-day refund policy in case you wish to test out the features risk-free. However, as grand as it is, it's not the only one capable of fulfilling the task. Here are the top VPNs in the world.
Super Bowl LVII – Rihanna Takes the Stage
Let's face it. The NFL Final is grand and all, but some viewers are just there to see the Half-Time Show. We can't argue with that as it includes the top performers in the world.
In 2019, the half-time show was considered one of the worst in NFL history in terms of viewership. Maroon 5's appearance as the headline saw some mixed responses from audiences at home. There was some disappointment from their detractors.

The Half-Time Show is a badge of honor for playing the show, as NFL only chooses a few renowned musicians in the show, such as Michael Jackson, Beyonce, Lady Gaga, Madonna, and more. Each artist will play a 15-minute medley in the middle of the football match.
Three years ago, Jennifer Lopez and Shakira headlined the show and the entire stadium exploded with cheers and chants. In 2021, The Weeknd unexpectedly gave us an awesome Half-Time show, despite headlining it alone.
A lot of spectators predicted a Super Bowl fail in the department, but the Weeknd pulled it off with bright colors. Good job on that.
Last year, the Pepsi Super Bowl LVI Halftime Show featured a star-studded roster like never seen before. Music fans got to see Dr. Dre, Snoop Dogg, Eminem, Mary J. Blige, and Kendrick Lamar.
If that didn't get your R&B vibe on, we don't know what will. All in all, it was a great performance. But now, the 2023 Super Bowl will be set on fire thanks to the legendary international superstar Rihanna. That's one heck of a show for the newly renamed event – the Apple Music Half-Time Show.
It seems like her self-imposed boycott of the event in solidarity with Colin Kaepernick came to an end and she'll be headlining the Super Bowl LVII Half-Time Show.
Super Bowl LVII – The FAQ Section
Do you want to learn more about the 57th edition of the Super Bowl? Well then, make sure you check the following part:
When Will the Super Bowl LVII Take Place?
The 2023 Super Bowl will take place on February 12th, 2023.
Where Will the 2023 Super Bowl Be Held?
The Super Bowl will be played at the State Farm Stadium in Glendale, Arizona.
Can I Watch the Super Bowl for Free?
Yes. Several streaming channels are offering free broadcasting of the 2023 Super Bowl. Those include ITV, and 7Plus, among others.
Can Any VPN Unblock the Streaming Channels?
That's a hard NO. Most of the channels on the list can detect VPN traffic and consequently block it. You're better off with the providers we recommended.
Who's Performing in the Half-Time Show?
The Half-Time Show is headlined by Rihanna, marking her first live performance in over five years.
Super Bowl 2023 Live Streaming – Final Thoughts
In the era of the internet, streaming the 2023 Super Bowl has never been easier. You have several options to do so no matter where you reside.
This guide has all the information you need. Check the channel list, make sure that your country has an official broadcaster, and stream the 2023 Super Bowl anywhere. If you have any more questions, please drop them in the comment section below.